Charlotte's Museum of Illusions: What to Know
What to know before you go to Charlotte's newest museum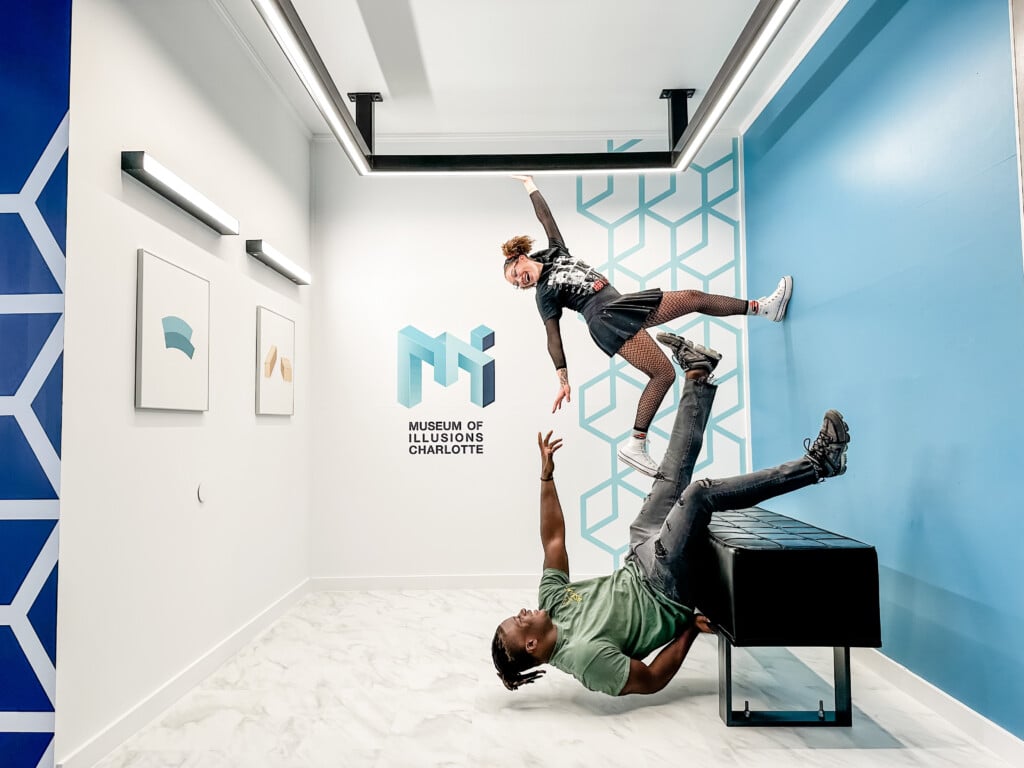 The new Museum of Illusions opens Friday, December 9th. Adults and kids will enjoy the mind-bending hijinks created by mirrors, lights, and depth perception challenges.
We toured the private museum in advance to give you the scoop on what to know before you go:
While the museum is appropriate for all ages, it will be enjoyed mostly by kids 6 and older.
This is a high participation experience with minimal breakage potential. No parental blood pressure surges here – it's very kid-proof!
Many of the illusions are experienced by taking a photo of one to two people inside an exhibit. There are staff positioned throughout the space that will help snap a photo if you only come in a pair.
If you have children with sensory issues, there are some dizzy-inducing light-based optical illusions, but they are contained within enclosed spaces that you can easily bypass.
If you or your children get motion sickness, skip the Vortex Tunnel. It's a hilarious scream if you can try to get through it without feeling as if you're going to fall over. But for those who struggle with car sickness, there's no amount of Dramamine that could help you here.
Tickets are $24 Adult (ages 13+), $20 Child (ages 5-12), $22 Seniors (ages 60+ with ID). Children under 5 are free.
There's no designated museum parking, but guests can pay to park in the Ally Center's connected garage.