Charity Begins at School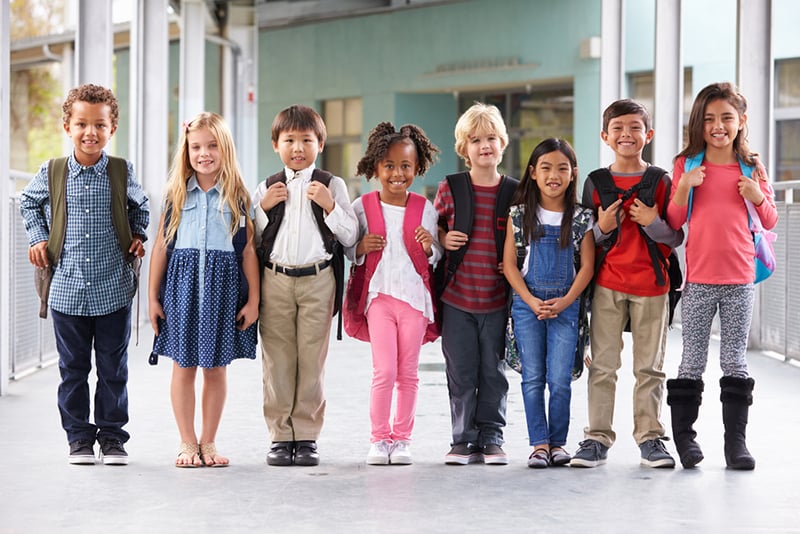 As the year draws to a close, many families count their blessings and realize they have more than enough of them. And then they look for a way to share. There are, of course, plenty of opportunities for giving that involve nothing more than writing a check. Charities and faith communities often have end-of-year campaigns, and most families have favorite causes.
Children are more likely to connect with the spirit of generosity when they are responsible for giving something tangible to people they can identify with, especially other children.
In particular, kids can easily imagine how difficult it would be if they didn't have the school supplies they need to get through the day.
The websites below connect families with schools, classrooms and individual students who benefit from what they give. Scroll through the requests with your children to give children a clear idea of how they can help other students.
Adopt A Classroom. Teachers post photos and descriptions of specific materials they would like to purchase for students. Find and fund a particular classroom or donate to schools that need the most help. Teachers get credits to purchase books, games and other educational materials through corporate partners. adoptaclassroom.org
Class Wish. Donors search schools by zip code. Teachers request a wide range of supplies like paper and pencils, technology, art supplies, musical instruments, books, magazines, scientific equipment — even playground equipment. classwish.org
Donors Choose. Founded in 2000 by social studies teachers from the Bronx, Donors Choose allows teachers to request funds for anything from pencils to scientific equipment. Look for a specific classroom, or browse by what's requested or the greatest need. More than 70 percent of the projects on the site are funded and teachers often post photos or have students write thank you notes to donors. donorschoose.org
Kids in Need Foundation. In operation since 1995, this organization runs 38 resource centers where teachers and children in under-served school districts can get supplies. They also provide replacement supplies to children in areas that have been impacted by natural disasters. kinf.org
Supply Our Schools. Teachers in low-income school districts apply for classroom supplies via this website. Once you register, you can see wish lists from teachers in districts in which a high percentage of kids are eligible for free or reduced lunches. Then you can chip in to purchase specific supplies such as boxes of pencils or playground balls. supplyourschools.org
In addition to these programs, which fund a wide variety of supplies, several projects focus on specific kinds of equipment and supplies. If one of your children has a special interest in reading, science, technology or music education, these programs will allow them to support others who are pursuing their dreams in these fields.
Books for Africa. This group collects and ships books with the goal of ending "book famine" in African schools. booksforafrica.org
Experiment.com. Use this site to donate funds for university-level research. Browse research topics ranging from ecology and economics to chemistry and neuroscience. experiment.com.
National Cristina Foundation. Make connections between families with technology they no longer need and educational organizations that would be glad to have it. Type your zip code into the nonprofit locator for detailed wish lists from organizations in your community. cristina.org
Mr. Holland's Opus Foundation. Donate new and refurbished instruments to schools, music programs and individual students. mhopus.org
If one of these projects appeals to your children, consider making a donation to celebrate a birthday or even an especially good report card. Whatever the reason, donations that help other children learn are a tangible way of showing your kids that you value both generosity and education. And those are lessons worth learning.
Carolyn Jabs is the author of "Cooperative Wisdom: Bringing People Together When Things Fall Apart," a book that describes how to address conflict in families, schools and communities. Visit cooperativewisdom.org for more information.