Burst Train With Your Family
Burst training is the perfect workout for a busy family! Designate one night this week to get moving and get healthy.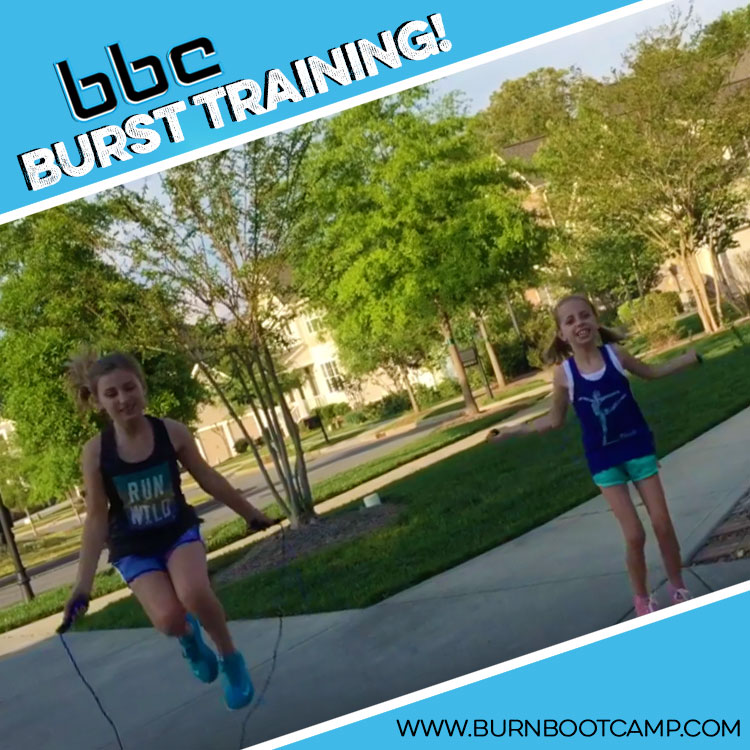 Incorporating burst training into your fitness regimen is a great way to shed pounds fast! It is also a great way to get your family moving. Before you check out Ashton and Reese showing off some great burst training exercises to do as a family, let's make sure you understand WHY you should give burst training a try.
Traditional endurance training keeps the body moving longer at moderate levels of intensity. Burst training uses a series of high-intensity exercises for a shorter period of time, along with brief periods of lower-intensity movement. Most of us don't have a lot of extra time in the day. With burst training you don't need as much time to get in an effective workout. All you need is about 15 minutes, which is probably how long it takes you to find parking at a gym so you can use the elliptical machine or treadmill!
What are you waiting for? Pick three to five exercises that your family loves and get moving! Go hard for 20 seconds, take 20 seconds of rest and get right back to it.
Check out Devan Kline, Burn Bootcamp founder and CEO, as he introduces week one of the Burn Boot Camp Fit Family Challenge. Watch our two superstars, Ashton and Reese, show some great Burst Training inspiration!
---
Devan Kline is a 28-year-old entrepreneur, trainer and owner of Burn Boot Camp, that offers family-oriented camps and sessions with a focus on fitness for moms. As a certified personal trainer and fitness nutrition specialist, Kline is excited to mentor the Howe and Hill Spotlight Families for the Fit Family Challenge.