Building A Better Support Circle
Having people around you who really love and understand you is the key to staying healthy.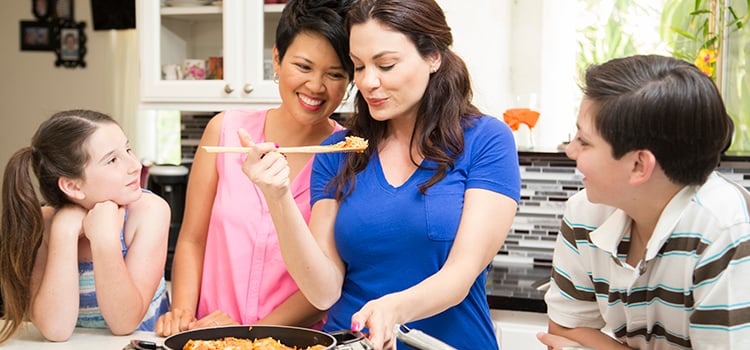 "It's not who you are that holds you back, it's who you think you're not." -Unknown
Self care is when individuals take responsibility for their own health and well-being. This can include, but is not limited to, maintaining good physical and mental health, addressing their social and psychological needs, taking care to prevent illness or accidents and managing minor ailments and long term conditions.
Fear holds us back from making changes in our lives. All people want to be accepted and loved by others, so they often let other's expectations, or the ones we have set for ourselves, take control of our lives. This is one of the reasons that it can be so hard to change your current habits. When struggling with the changes you want to make, be honest with yourself and how you're feeling.
This is why building a positive social circle is so important.
Having people around who really love and understand you is key to reaching your goals and staying healthy. The quality and the quantity of social support you have in your life are considered very important to your health.
Don't let your partner, friend, etc. be your only go to person for support. No one person can be your everything. In order to have the best support system possible, you need to have a group of people who can help you at various times with different issues.
Where can you look for more support?
• Your doctor, nurse, chaplain or a therapist
• Look in your newspaper for listings
• Contact local community centers, libraries, churches, mosques, synagogues or temples
• Ask others you know for suggestions
• Contact a state or national organization which focuses on the topic(s) you are interested in
• Search the Internet for online groups, blogs and social networking sites
"Make the most of yourself by fanning the tiny, inner sparks of possibility into flames of achievement." -Golda Meir
Questions for this week:
Do you feel that you take care of yourself as much as you want or would you like to focus on this more? How might you take care of your needs better going forward?
Who can you reach out to more in your circle? Where might you look for more support in your community?
---
Maureen Carlomagno is the founder of Your Wellness Coach, which offers a variety of work/life balance services to the community. She teaches classes on managing stress, personal health lifestyle assessments, and work life balance seminars. In her free time, she enjoys spending time with family and friends, and participating in local wellness events. Carlomagno is excited to mentor the Howe and Hill Spotlight Families for the Fit Family Challenge.