Best Holiday Gifts for Teachers
Show your appreciation to your favorite teachers this holiday season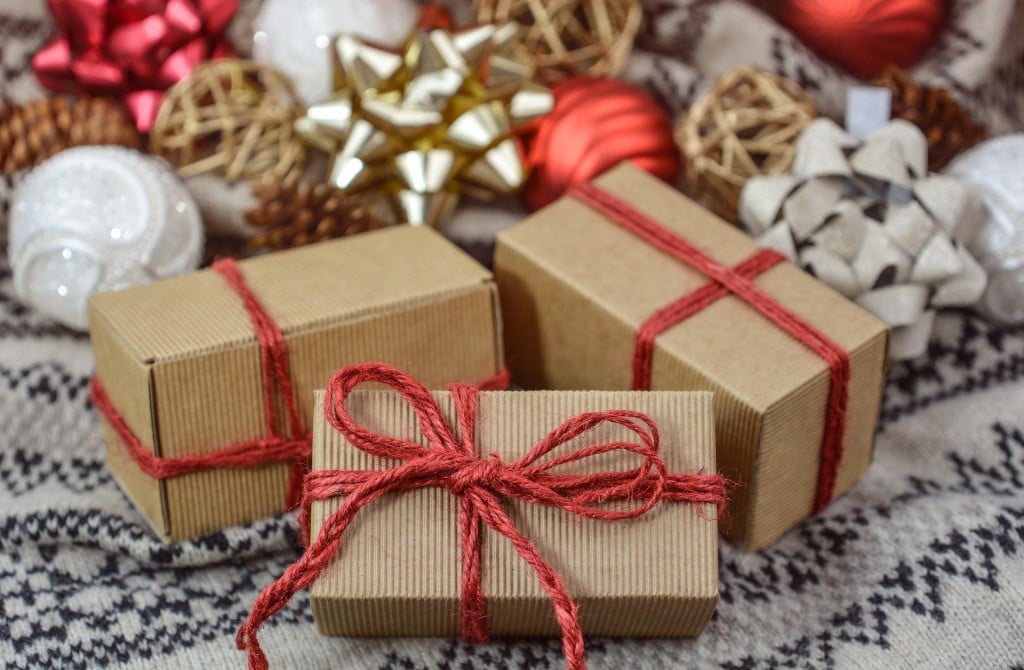 The holiday season is the perfect time to recognize teachers for everything they do for your kiddos. From foodies to plant lovers, we've a got gift idea for every educator on your list. Check out these 10 local spots.
With sassy cocktail napkins (starting at $10), fountain pens ($40), travel pouches (starting at $25), candles ($22), paperweights ($33), and so much more, Paper Twist has tons of ways to say Happy Holidays. Visit the online "sale" section for extra savings. Shop in store or online with pickup and shipping options available. Paper Twist, 2902 Selwyn Ave., Ste. A, 704-366-3100
Choose from a dozen cookies ($18), brownie and bar box ($12), or shop the Holiday Collection. Use the app or website to place an order and track delivery. Delivery fees are $5 in the zone and $15 out of zone, or stop by the store. Multiple locations
If your favorite educator is a pet parent, head to Canine Cafe. With an on-site bakery, pet supplies, do-it-yourself dog spa, toys, and cakes, there are tons of ways to make their four-legged friends happy. Stop in and create an adorable treat basket or get a gift certificate. Canine Cafe, 125 Remount Rd., 704-588-3647
You can't go wrong with the warm, gooey gift of donuts. Mouth-watering flavors include Bacon in the Sun, Chocolate Explosion, Pina Colada, French Toast, and more. Download the app for easy ordering, then choose delivery, pickup, or curbside. Duck Donuts, 1710 Kenilworth Ave., Ste. 220, 704-910-5355
Inspire a day of relaxation with beautiful soaps in scents like Lemongrass, Cinnamon Orange & Clove, Vanilla Oak, Orange Blossom, Spellbound Woods, and many more. Mix and match with a gift box and soap dish. Order online or visit the store. Nature's Harmony Soaps, 7608 Thorncliff Dr., 704-617-2460
Send a huge "thank you" with a gift basket from Reid's Fine Foods. Choose from a Swirling Snow Holiday Gift Tin ($49) with Reid's Cheese Straws, Reid's Chocolate Chip Cookies, Reid's Chocolate Covered Pecans, Reid's Five O'Clock Crunch and Hubs Salted Peanuts, or go all out with the Holiday Cheers Wine Basket ($86.99) that includes Reid's Five O'Clock Crunch, Reid's Cheese Straws, Hubs Salted Peanuts, Dewey's Ginger Spice Cookies, Jubilee Holiday Oreo Box, and Reid's Monterey Pinot Noir. Shop in store or visit the website to download the gift guide. Multiple locations
Brighten up the classroom with  a Beginners Plant Package ($47), Chinese Money Plant ($16), or Snake Plant ($14). Visit the uptown or Central Avenue location or arrange for free pickup.
With thousands of ornaments in every shape, style, and color imaginable, you're bound to find the perfect holiday surprise for all the teachers on your list. Peppermint Forest Christmas Shop, 11729 Carolina Place Pkwy., Pineville, 704-541-0892
Cross off your to-do's and stay on budget with small batch candles starting at $8. Browse the All Day Everyday Collection with Island Vibes, Mimosa and Vanilla, or check out the Tis the Season collection with Carolina Christmas, Pumpkin Pie, and Under the Mistletoe. Subscription boxes are also available. Online ordering only.
What's the best meal of the day? The one you didn't have to cook! Teachers are busier than ever, so give them a much needed break with a meal delivered straight to their door. View the menu online and place your order. Select a small meal for one or a large meal for two. Gift cards are also available. Online ordering. 704-912-1746
​
​