ASK A MOM: The Mother's Day Edition
WBTV's Molly Grantham tackles your parenting questions in this ongoing series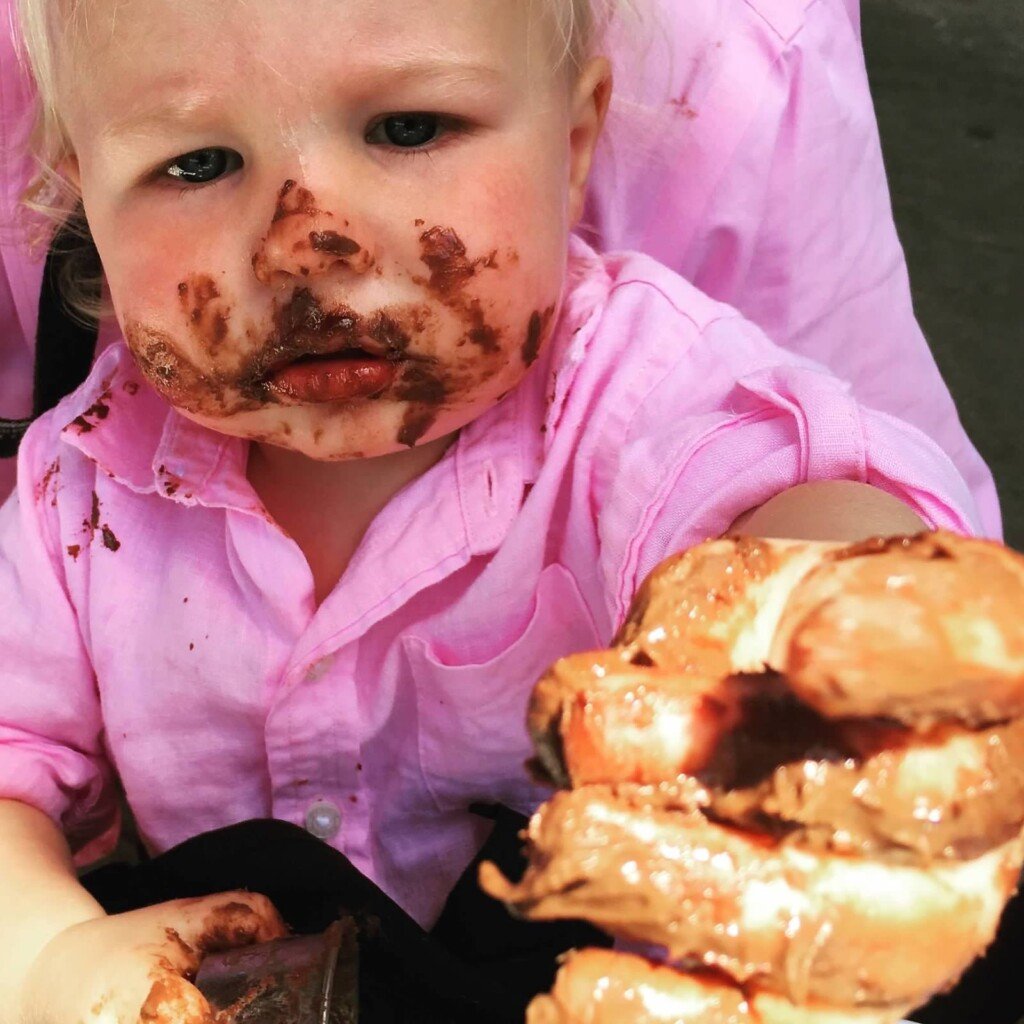 Q: Hi Molly. Need you to settle this once and for all. Should my husband spend Mother's Day with me and our children instead of his own mother? He makes the same argument every year, that I'm not his mother, so he should spend the day celebrating his own mom. He's not wrong, but it still hurts my feelings. (I should also mention the last thing I want to do is spend the day with my mother-in-law.) Thoughts?—Jill
A: My gut reaction upon reading your question is that he spend the day with you. He should make you feel special. You're the mother of his children.
But, before calling that answer done, I took a beat. I thought past my own selfishness and sent your question to my mother-in-law, who's wonderful, and my stepmom, who is also wonderful. Both deserve lots of attention and love on Mother's Day. Their answers made me want to slap myself.
Mother-in-Law (has two kids, including my husband): I think they should ALL be together for Mother's Day. Plan a brunch that doesn't take all day, so Jill doesn't have to be with her mother-in-law any longer than she has to be. Afterwards, her husband could go home with his mother for an hour or so, and Jill could take the children home, or he could take them with him if she prefers. When Jill's husband gets home from his mother's house, their immediate family could do something special…. grill out, go to a movie, go for a hike, the park, etc. The other option would be for Jill and her husband to get a sitter and do something Jill wants to do.
Stepmom (has four kids, including me): I have to agree with your husband about Mother's Day. Grandmothers and older moms need attention, too. Maybe he could spend lunch with his mother, and dinner with you. I always think it is important to have the children participate in celebrating with you. Mothers are such an important part of our life. I'd hate for either one of you not to be celebrated on this special day.
Because I was feeling feisty, I then sent the question to my husband, too.
Husband (Wes, married now 16 years): I might be in a no-win situation with this question, but if I don't answer you'll bug me all month. So, I'll say I try to make sure my mom knows I love her, and that you know I love you. As much as I'm aware that you're a great mom AND that my mom is a great mom, and as much as I want to honor you both because I feel lucky with you both, a wife has to take priority especially when your kids are young. Think all/most moms understand that. As long as you always let your own mom know how much you love her, and don't let it get all sticky in the grand scheme of things.
Hmmmmm. Now I'm invested, so I sent the question to three mom friends in Charlotte.
Julianne: I think it's the husband's job to facilitate a great Mother's Day for his wife. What makes a great Mother's Day is personal. It could mean ensuring the kids make a card or gift, taking the kids out of the house for a while to give mom time to herself, trying to get the kids to be on their best behavior, treating her to a spa day, whatever. You can't always count on kids to do that, so dad needs to step in and set the day up for success. As far as who he spends time with, I don't think there is a hard and fast rule. I understand both sides. Can I suggest a compromise? Dad takes grandma and the kids to brunch, leaving mom home to chill out in peace.  After brunch, the rest of the day is family time for mom, dad, and kids. Win-win.
Shelly: My mom used to tell me no one gets to truly enjoy Mother's Day until their own mom dies. Yep, she said that.
Ashley: Tell your husband that's great he wants to spend the day with his mom. Make him take the kids with him so you can have the day fully alone and you'll be ready to see him, and them, when you're back. Sans mother-in-law.
Thank you, Jill, for your question. I think if we've determined anything, it's that his mom doesn't get all of him, and you don't either. But if she wants Mother's Day, and he wants to give her all-day, then maybe reschedule a day for you? Pick a different moment. Whenever it works. After Memorial Day, in July, or before school starts in August. The actual calendar block doesn't matter. You should be celebrated.
Q: Best Mother's Day gifts for a new mom?
A: Time alone.
In my first book, Small Victories, I wrote about a Mother's Day brunch that, in retrospect, is funny. But at the time it was the opposite. My husband organized it to honor me and my mom at the same time. (Similar to some suggestions above.) We had a 4-year-old and 18-month-old. It was a beautiful brunch spot. Reservation, long line, the whole bit. Clearly, this involved dressing up in clothes kids didn't want to wear. It involved fancy food that kids won't eat. It involved the toddler in diapers and chocolate sauce all over his new pink linen shirt. I wouldn't let the preschooler do something (I forget what), and she ended up screaming in the corner of the restaurant. Loudly.
I wanted to kill my husband, hated my children, and didn't even want to hug my mom.
Motherhood is beautiful, but Mother's Day can be a joke with younger children. It becomes extra work for moms to plan, organize, and dress up kids, all while making themselves look effortless and maternally happy. The yearly attempt to document a family photo also rarely turns out as expected.
I've come to the conclusion that I want time alone for a few hours, or time to go shopping or read, write, walk, or drink coffee in bed without changing diapers, breaking up an argument, hearing YouTube videos play, or wondering about dishes in the sink. While lying there in bed alone, calm, I will likely think lovely thoughts of my amazing family.
But if you'd like to buy an item, here are some suggestions:
Baby Brezza (if you're really looking to impress and it's a special new mom in your life. This contraption is pricy, but worth every penny. It's like a Kuerig for baby formula. One button, 10 seconds, bottle ready.)
A coupon for a good babysitter so mom can pick her night out.
A family photo shoot with a professional photographer.
A handwritten card from you, that's sincere, personal, and takes time to write.
A gift card to her favorite store. Offer to take the child for a few hours and give three options of times so it gets scheduled instantly.
Or, get her something she wouldn't buy herself, for herself. Jewelry, massage, new shoes, etc. Something NOT child-related at all.
One Mother's Day, a friend's husband got her new outfits… for their 9-month-old. Whatever you do, don't do that. Don't gift a mother more stuff for the kids. This is her day. She's a mom, but she's also a woman with other thoughts and interests. Remind her of all 360 degrees of herself.
Q: Hi Molly! I followed along on social media during your recent trip to Paris. I'm thinking of taking a similar trip with my kids this summer (ages 5 and 8). So my question is: How do you get them through the jet lag? I don't want to spend half the trip with tired, cranky kids.—Erin
A: First of all, GO! Our family friends are temporarily living in Paris and invited us for spring break. It's the only reason this trip happened and it was the most memorable excursion for our family. (Memorable for everyone except our 2-year-old, Hobie. We left him in the States with my stepmom because toddler + potty-training + international flight + he won't remember anything anyway = not good.)
Based on what our friends said who've made the trip from Charlotte to Paris multiple times: Land, nap quickly, then get on the schedule of the current time zone.
We took a late afternoon flight from CLT to La Guardia, then an overnight flight from New York to France. Once off the plane at 6:30 a.m. Parisian time, we napped a few hours, then got up around lunchtime to start the day. It was perfect. We went to bed that night at a somewhat normal hour and woke up the next day more acclimated than expected.
On the return, we arrived in North Carolina late Friday/early Saturday. We gave the kids the rest of the weekend to get back on Eastern Standard Time before school on Monday morning.
I googled around to see if other professionals had better, less anecdotal advice. Condé Nast Traveler gave these five tips:
If you can, take a late afternoon or evening flight.
Get as much sleep on the flight as you can.
Eat meals on local time.
Be prepared for a middle-of-the-night snack the first couple of days.
Don't overbook your mornings.
Good luck. Showing children a different country and culture is truly special. My Instagram reel (@molly_Grantham) summarized the weeklong trip in 60 seconds. I don't think I've ever been so oddly proud of a video.
Happy May, mommas. Send in whatever is on your mind for June on the homepage of Charlotte Parent. As always, ask anything. Until then, I'll see you tonight at 5 p.m., 6 p.m., and 11 p.m.
—Molly
MOLLY GRANTHAM is an anchor, author, and mom of three. Follow her on Facebook and Instagram, or catch her on WBTV News at 5 p.m., 6 p.m., and 11 p.m.