Ask A Mom: A Scaled-Down Thanksgiving, Volunteering During the Holidays, and More
WBTV's Molly Grantham tackles your parenting questions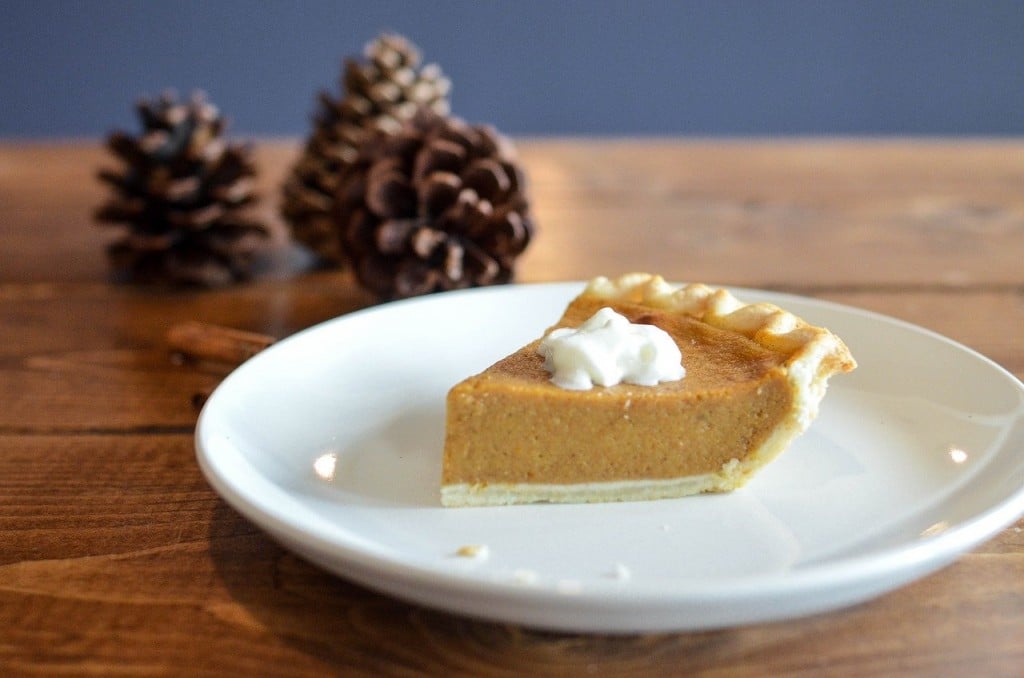 Q: How can I have a scaled-down Thanksgiving at home this year without offending extended family?—Emily
A: Let's start first with if you should have a scaled-down holiday. Sitting in a newsroom 50 hours a week and talking with people across the community, I can assure you not everyone agrees on this. Doctors and state officials recommend "scaled-down," but for me, COVID data speaks louder than their words. Let's look at the facts, and then talk etiquette:
– Last week, the country hit a record 102,000 new COVID cases in one day.
– On November 5th, North Carolina alone announced nearly 3,000 new daily cases.
– The country is now averaging 850 deaths a day, up from 700 a month ago.
Still unsure of how to handle a holiday traditionally filled with big groups and love? Me too. So I did what we all instinctively do when we need to know something: Google.
Type in "how to handle the holidays with COVID," and you get 67.8-million answers in half a second. The top article is from the CDC. It suggests hosting events with people in your local area as much as possible, to limit attendees, make sure no one around has had symptoms, host it outside (say what?), provide masks, ask people to bring hand sanitizer, and if you're planning in-person gatherings with people outside your household, consider asking guests to avoid contact with others for 14 days before the gathering.
Other articles suggest not letting frustration and fatigue cloud your judgment in how many people you invite. Which leads us back to the original question: How do you avoid offending those not invited?
My suggestion is simple: Tell them the truth.
There is no reason to tap dance. We all live in this bizarre world, and it's sort of assumed people will understand. In fact, in those 67.8-million Google answers, I didn't see one about how to broach the conversation. I think that's because we all get it. Let your relatives know sooner than later so they can make other plans, and tell them you're being careful because of COVID, following CDC restrictions, listening to state officials, and your gut tells you not to put anyone extra in harm's way. Tell them YOU, as host, don't feel comfortable because you want to protect those you love, including them.
If you still feel guilty, send them a reverse hostess present. Instead of them bringing you something as they might have had they showed up on your doorstep, send them a thoughtful gesture for respecting your 2020 holiday boundaries.
And remember, in between football games, there's always Zoom and FaceTime.
Q: What are your favorite books for kids that offer multiculturalism?—Alex
A: As a book lover and avid reader, I think this is my favorite question since we started this column. Thank you, Alex.
I turned to Charlotte's beloved community-oriented bookstore, Park Road Books, for a thorough list. Multiple employees put their heads together to come up with everything below. I now have ideas for Christmas and am thrilled with their research. Let's start youngest to oldest:
Picture Books:
All Are Welcome by Alexandra Penfold
Every Night is Pizza Night by J Kenji Lopez-Alt
Antiracist Baby by Ibram Kendi
Just Ask: Be Different, Be Brave, Be You by Justice Sonia Sotomayor
A few notes: The first two teach diversity and inclusion in school and the neighborhood; the second focuses on how pizza uses food from different cultures to celebrate diversity. Antiracist Baby discusses race for kids as young as 2 years old. It comes in both hardcover and board book. Also, note the author of the last one. When Justice Sotomayor isn't deciding cases on the Supreme Court, she's an author. Just Ask has children from all walks of life—different colors, one person is in a wheelchair, one is asthmatic—working together to build a garden.
1st to 3rd Grade Readers:
Park Road Books says with these ages, it's really important to find books the individual child likes. "I find talking with a parent or someone buying a gift for early readers is important," says PRB employee Sherri Smith. "Some kids read above grade level, others don't like fantasy, etc. We have books featuring characters of various races and backgrounds…African-American, Middle Eastern, Hispanic… and we can recommend reading material fit for that child so it encourages the kids to love reading even more."
A few notes: If you call PRB, they can describe books over the phone to you and MAIL A GIFT FOR YOU, so you never need to leave your home. Or you can email them. I've done both. They respond quickly. Call them at 704-525-9239 or shoot them an email at books@parkroadbooks.com.
4th to 8th Grade Readers (nonfiction):
Good Night Stories for Rebel Girls 1&2
Stories for Boys Who Dare to be Different 1&2
Kids Who Dare to be Different
A few notes: These are collections of short bios of people and kids who have made a difference in the world throughout history and in some cases, current times. They're great for reluctant readers.
4th to 8th Grade Readers (graphic novels):
Measuring Up by Lily Lamotte
New Kid by Jerry Kraft
A few notes: Both books deal with fitting in and look at prejudice and stereotypes. Some is overt, Sherri says, but a lot is subtle. New Kid is a Newberry winner.
4th to 8th Grade Readers (general suggestions):
Blended by Sharon Draper
Genesis Begins Again by Alicia Williams
Anything by Kwame Alexander and Jason Reynolds
A few notes: Blended is about a biracial girl whose parents are divorcing. Genesis Begins Again is a coming-of-age story, a Newberry Honor book, and maybe more importantly, written by a local teacher. Additionally, American author Rick Riordan has an imprint that features writers who use their own cultural heritage to tell their mythology. If a child is a fan of his well-known books, look up his current five featured authors: Roshani Chokshi (India), J C Cervantes (Mayan), Kwame Mbalia (African), Rebecca Roanhorse (Navajo/Dine), and Tehlor Mejia (Hispanic). Sherri says all are great adventure stories.
Q: What are some ways I can volunteer with my family around the holidays that are socially-distant?—Caroline
A: You guys are bringing it with the helpful questions this month. This is something else I've thought about, but unless I had to find the answer for someone else, would've never had it at the top of the to-do list.
To find these answers, I contacted SHARE Charlotte. If you don't know about SHARE, it's a one-stop shop to connect with over 450 Mecklenburg County nonprofits. A small but mighty team inspires people to find their favorite cause and give—whether through time, talent, or treasure. SHARE Charlotte also arms its nonprofit partners with information and opportunities to strengthen its charities. Go to sharecharlotte.org to find the list of all 450.
Select the filter that includes children and you'll find opportunities suitable for kids. Julie Campbell, the Nonprofit Partnership Director of SHARE Charlotte, pulled them for us.
Pat's Place. Host a toy or snack drive. Due to the confidential work Pat's Place provides, it doesn't often have volunteer opportunities, so this is a unique chance. Last year, PP saw 694 children; it expects to see more than 700 this year alone. This means it needs lots of snacks and toys and can always use the help. Find more information here.
Anne Close Springs Greenway. Create a 2 to 3 minute video about something in nature. Do it on your phone with your kids. The Greenway might use it on their social media. Find more information here.
The Shepherd's Center of Charlotte. Be a Care Caller and help the Shepherd's Center contact an older adult in need of a friendly voice. Find more information here.
Animal Adoption League. Foster a cat or kitten until they find a permanent home. Find more information here.
Classroom Central. You and your family—or your company, faith group, or community organization—can create flashcards for kids in need. One in two students in our area live in poverty (think about that), and you can help level the educational playing field. Find more information here.
FeedNC. Write handwritten notes of encouragement for FeedNC to distribute with family pantry boxes of food. They'll go to homebound individuals, veterans, and senior citizens. Find more information here.
Thanks for the questions! I'm no parenting expert (who is??) but I am a reporter who can get to the bottom of anything. If you ask, I'll find the answer. Visit charlotteparent.com and leave your questions in the gray "Ask A Mom" box on the right side, or send an email to taylor.bowler@charlottemagazine.com. We're in this together, more this year than ever before.
–Molly
MOLLY GRANTHAM is an anchor, author, and mom of three. Follow her on Facebook and Instagram, or catch her on WBTV News at 5:30 and 11 p.m.