A Visit to See Good Karma Ranch's Alpacas
Learn about alpacas and farm life during this one-hour tour, near Charlotte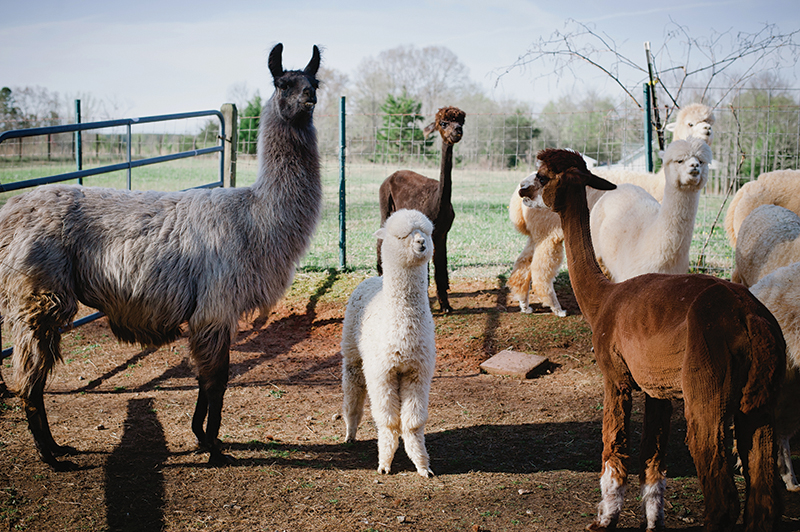 Let's face it, alpacas make everything better.
Take the classroom experience outside with a trip to Good Karma Ranch Alpacas, which is offering one-hour educational farm tours designed for students in grades 6 through 12. Mom and co-owner Shelly Walsh came up with the idea as she and her family started to prepare for a very different type of school year with their 13-year old son.
"I thought about what other things we can do to supplement his time when he isn't in a traditional classroom, and this idea hit me," she says. "We love teaching people about alpacas and think this age group of students will find this enjoyable."
The farm is located in Iron Station, N.C., approximately 42 minutes from Center City in Charlotte. The one-hour experience includes an in-depth discussion about the history of alpacas, anatomy and general care, pregnancy/birth, fiber processing and more. Students will also get to interact with the animals and learn about solar power and sustainable farming practices.
Admission is $15 for students and parents or chaperones are $10. You must make an appointment and pay on-line. Appropriate clothing, including closed-toed shoes, is encouraged.
All students will receive a handout, a small Good Karma Ranch sticker – perfect for decorating a laptop or water bottle – and are invited to take pictures and share their experience with teachers and other students.