A Charlottean's Guide to Winter Outings
From ice skating to basketball to books and the great outdoors, we've got the best in winter fun.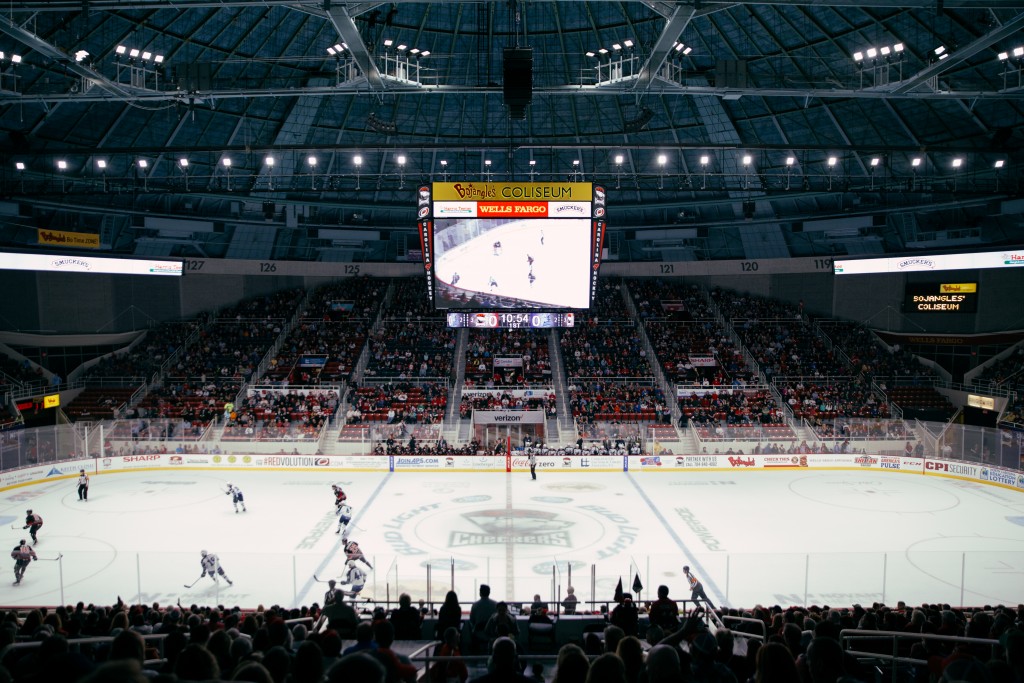 Whether you want to head outdoors into the crisp temperatures or prefer to stay cozy indoors, there are plenty of winter activities around Charlotte that will make both camps happy. Read on for our favorites.
Ice Skate at the U.S. National Whitewater Center
Among the array of activities offered at USNWC is an ice skating trail on its Upper Pond. New for the winter 2022 season, it consists of a 24,000-square-foot ice rink with four different skating trails. At the center of it all is an Airstream that serves hot and cold beverages when skaters need a break. Open through February 15. Single activity pass: $25.
Ice Skate at the Extreme Ice Center
Head indoors to the home of the Queen City Royals, the metro area's youth hockey league. At the Extreme Ice Center, you can learn to skate, take to the ice for open skating, and children ages 4-12 can sign up to try hockey for free. The center is also home to a year-round figure skating training facility, so if that's something you want to get serious about, sign up for a private lesson.
Cheer on the Charlotte Checkers
Watch top-tier minor league professional hockey at Bojangles Coliseum at a Charlotte Checkers game; the team is the defending champions of the Calder Cup. They're also a feeder team for the NHL's Florida Panthers and Seattle Kraken. Home games run through April 10; buy tickets and check out promo nights here.
Catch the Charlotte Hornets Abuzz
Also on the schedule through April 10 is Charlotte's pro basketball team, the Hornets. Catch LaMelo Ball, Miles Bridges, Gordon Hayward & Co. as they take center court at the Spectrum Center.
Climb Crowders Mountain
Here's a great way to get the blood pumping: tackle the rugged terrain of Crowders Mountain. It's 1,625 feet tall and just 25 miles west of Charlotte. The panoramic view of the Piedmont is breathtaking, and not just because of the crisp mountain air. If scaling the sheer rock cliffs isn't for you, you'll find plenty of easy trails. Birding here is abundant in all seasons.
Discover the Carolina Thread Trail
A network of trails for every skills level, the Carolina Thread Trail connects 300 miles of trails and 170 miles of blueways to the public. Independence Park Trail is an oasis in the middle of Uptown, wrapping around Independence Park, the oldest public park in Charlotte.
Splash through Great Wolf Lodge
A water park in winter? Absolutely—when it's a balmy 84 degrees inside. The ultimate in family vacations happen at Great Wolf Lodge, where water play is an integral part of the fun. The whole brood won't be able to get enough of the water slides, raft rides, wave pool and more.
Curl Up with a Good Book
There's nothing like burrowing under the covers with a book on a cold winter's day. Support Charlotte's independent bookstores; stop in and explore the goodies at That's Novel Books, Park Road Books, Julia's Cafe & Books, The Book Rack, and Book Buyers.