8 Charlotte Gifts She'll Actually Enjoy This Mother's Day
There's brunch, flowers, and homemade necklaces (and we love them!), but what Mom really needs this year is some self-care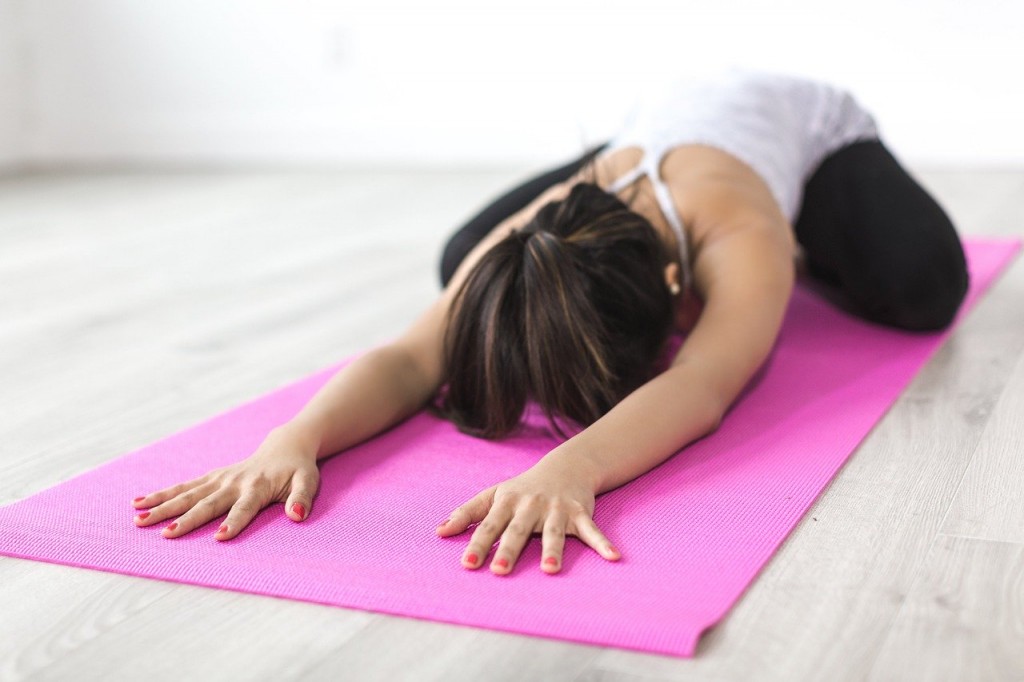 Self-care is a necessity, not an indulgence, but this can be tough for many moms to remember. This Mother's Day, help the mom in your life relax and recharge with these eight Charlotte-specific gift ideas.
Breathe Easy: Charlotte Family Yoga
Charlotte Family Yoga is a mom-owned, mom-run yoga studio in Concord. Find all types of yoga, from gentle stretching to weights. The studio is open to all ages and fitness levels, and yogis can grab a piece of chocolate at the end of each class.
Gift this: Purchase a gift card in studio or email info@charlottefamilyyoga.com.
Wind Down: Ara Healing
At Ara Healing in Elizabeth, owner and massage therapist Angie Allison provides massage, Thai bodywork, and sound healing. Her bodywork services can relieve headaches and muscle pain, or just help Mom relax. Gift a mom-to-be with a prenatal massage, or a new mom with a postpartum massage.
Gift this: Visit www.arahealingus.com to purchase a women's care massage to use when the business opens again.
Happy Hands: Blü Nail Laquer
For Deikeya Greer, mom and owner of Blü Nail Laquer, self-care means taking a moment to paint her nails, or "mindful coloring." It inspired her to create a line of vegan, toxic-free nail polish (that means pregnant moms can keep their nails painted, too!) here in Charlotte. Surprise Mom with an eye-catching bottle of Blü, or let her create a custom shade for herself.
Gift this: Find Blü at the CLT Find store in 7th Street Market or shop online at www.blunaillaquer.com
Good Vibes: A Reiki Life
At A Reiki Life in Selwyn Park, founder Nancy Bunt helps women reset and restore energy throughout the body with Reike, a form of energy work that supports health and happiness. Treat Mom to a one-hour Reiki treatment to relax and release blocked energy, or book her a one-on-one meditation session to learn breathing techniques and relaxation exercises.
Gift this: Visit www.areikilife.com for online appointment bookings, and purchase a gift certificate through the Store Page.
New Bling: Emily Claire, LLC
Designer Claire Jacobs creates one-of-a-kind sterling silver and 18k gold jewelry. When you gift Mom a pair of quartz drop earrings or a druzy bar necklace, Jacobs says "it becomes a memory of the times we cherish."
Gift this: Make an appointment to stop by her studio or shop online at www.emilyclairedesigns.com.
Girl's Night Out: Lost & Found
Give Mom a night out with her girlfriends at this female-centric bar and lounge in South End. Chill out by the fire pit with a martini or White Claw spritz, or relax on a pink velvet couch and enjoy the greenery walls and funky neon signs. With instagrammable photo ops at every turn, she'll leave with colorful mementos of her night on the town.
Gift This: Reserve a space for Mom and her friends (free before 10 p.m.) at reservations@lostandfoundclt.com for when the spot reopens.
Art Buzz: Wine and Design
Jeanette Weisner, owner of Wine and Design Charlotte, says painting can help you relax and leave stress behind. At her Dilworth studio, teachers provide step-by-step instruction so students can paint on a canvas, wine glasses, wooden signs, and more. Whether Mom creates a masterpiece to display at home, or sips some chardonnay and pushes some paint around for a few hours is entirely up to her.
Gift this: Purchase a gift card at www.wineanddesign.com, and let Mom sign up for a class of her choice.
Retail Therapy: Girl Tribe Co.
Whether she's feeling the Charlotte spirit or just covering up a bad hair day, this accessory is a staple for Queen City mamas. Surprise her with the signature distressed buzz purple hat, or any one of Girl Tribe's empowering tees and tanks. Support this local company owned and operated by two moms, and give her something fun and unmistakably Charlotte.
Gift this: Visit the South End store at 1800 Camden Rd., Ste. 102, when it reopens, or www.girltribeonline to purchase a gift or giftcard.