7 Things to Know About Friendship Circle's New Inclusive Fun Zone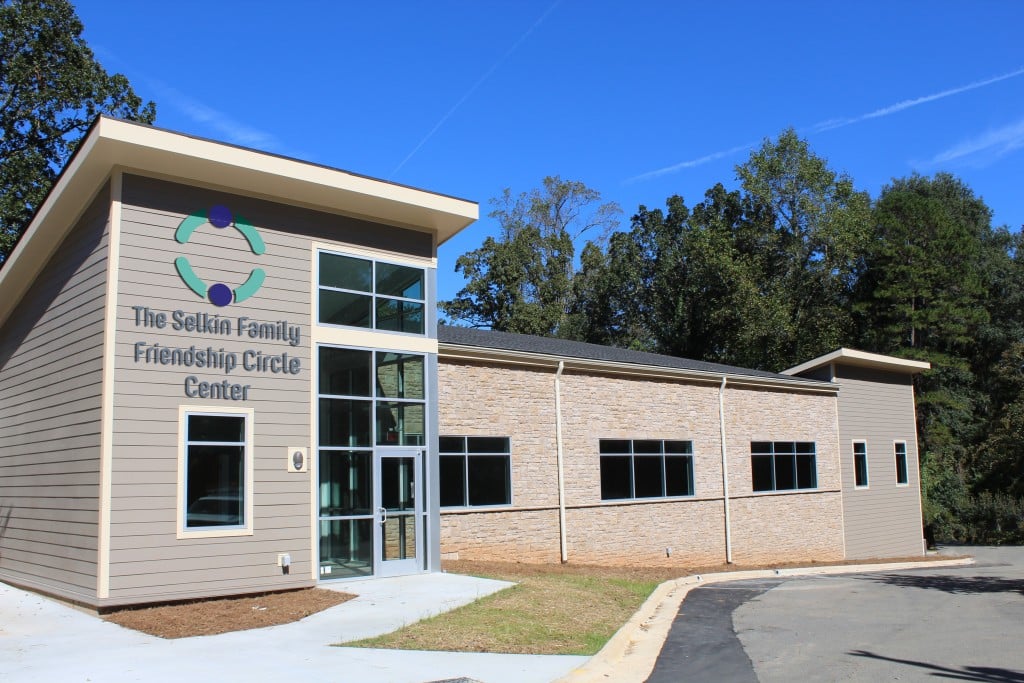 Beginning this month, Charlotte kids with special needs have a brand new indoor adventure park to explore. Here are 7 things to know about Friendship Circle's new Inclusive Fun Zone, which opens at 6619 Sardis Road on October 6.
Friendship is the focus
Charlotte Friendship Circle launched in 2009 to empower special needs children to test their limits, try new experiences, and build new friendships. The non-profit organization pairs special needs kids with neurotypical teens in one-on-one weekly meet-ups designed to form bonds and create meaningful relationships for all involved.
It's for kids of all developmental stages
Friendship Circle's Inclusive Fun Zone is a 6,000-square foot indoor play facility and the first of its kind in the area to offer recreational, therapeutic, educational, and fun-based social and educational opportunities. It's open to children, teens, and young adults with special needs to enjoy alongside their typically developing friends.
It's safe and sensory-friendly
Enjoy fun, games, friendship, and programming in a supervised, safe space. The Fun Zone has a sensory park, music room, obstacle climb, foam-lined trampoline area, dream room, treehouse, zipline, teen hub, parent lounge, wheelchair lift, and more.
After-school and weekend programming is available
Look for regular after-school and weekend programming to include movement classes like Zumba, interactive music, yoga, martial arts, and improv. Kids will have opportunities to network, create art, and take supervised field trips.
It's a confidence-builder
For children with special needs, the focus is often on therapy, medical care, and accommodating their disabilities. But according to Bentzion Groner, executive director of Friendship Circle of Charlotte, one area that doesn't get as much attention or emphasis is their social development. "Activities like sleepovers, casual interactions, and spontaneous ball games, are things kids with special needs often don't have an opportunity to enjoy," he says. "When we pair a neurotypical teen who is cool and fun with a kid with special needs, it gives them the social component they often miss. Everything we do is based on the unique aspect of the one-on-one connection, the win—win connection."
Parents will make new friends, too
The Fun Zone makes it easy to connect with other parents. In addition to providing a parent's lounge, Friendship Circle organizes weekly mom's groups, coffee meet-ups, and nights out.
It's completely free
Friendship Circle and the Fun Zone are 100% donor funded and there is NO COST to participate in their programs. Friendship Circle and the Fun Zone operate through an affiliation with Charlotte's Chabad Center for Jewish Life. ALL members of the community are welcome and have access to services.
LEARN MORE
If you'd like to connect with Friendship Circle or have a teen who's interested in becoming a special friend, call 704-366-5983 or email them info@friendshipcirclenc.org.
Michael J. Solender is a Charlotte-based features writer. Reach him at michaeljsolender@gmail.com or through his website, michaeljwrites.com.