7 Things to Know About Creatif
A modern art studio for all ages and skill levels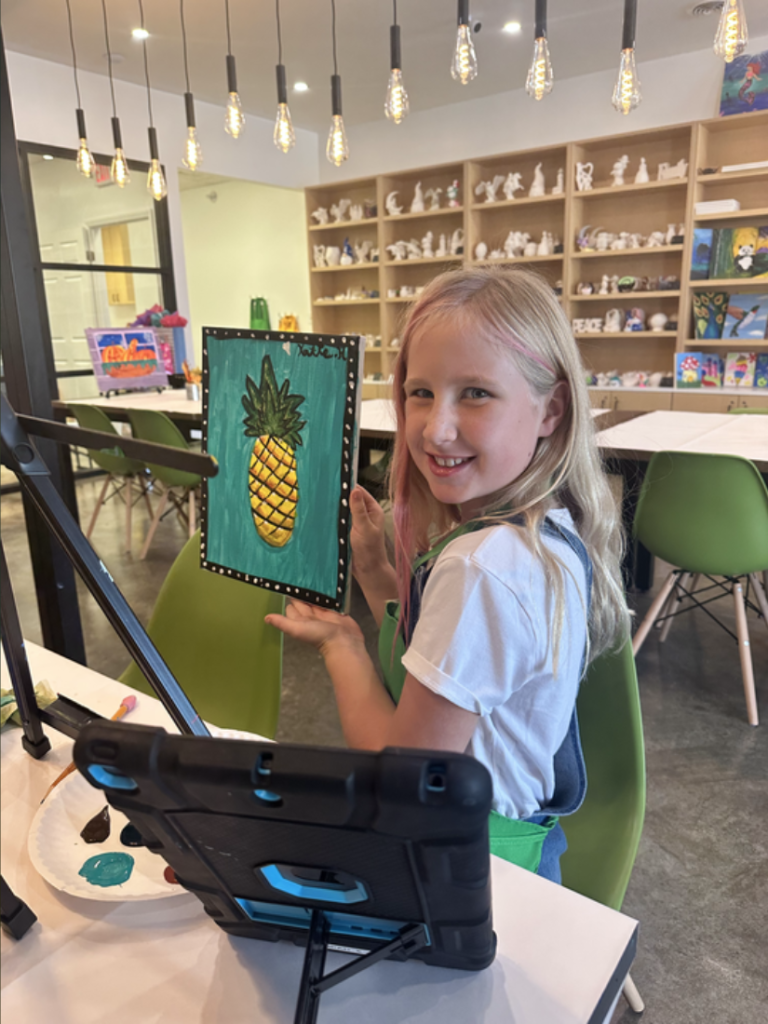 Want a place for your kid to explore their creative side? Looking for a fun activity for both you and your child? Have a budding artist who needs some guidance to hone their skill? Looking for some arts and crafts minus the mess in your house?
Creatif, a new art studio in Fort Mill might be the spot for you. Here is what you need to know about the experiential art space:
Creatif offers a full artistic experience on your choice of canvas, ceramic, rock, finished wood, or pottery for kids and adults. They supply everything you need, including aprons to stay clean, and you can take most every creation home with you that day. No kiln times required.
Come in anytime for a walk-in DIY experience. Pick an item you want to paint, and then use their ArtPads to follow short tutorial videos that give quick instructions to create your masterpiece. Or, go wild on your own.
Creatif offers a range of art classes for all ages with both single drop-in classes, or multi-week courses. Current class options include portrait, anime, and comic book drawing. See their schedule of classes on their site.
Adults and kids 8 and older can take one of their interactive painting workshops. They offer a range of disciplines including traditional canvas, pour painting, abstract, and optical illusions. View their calendar of upcoming classes
Birthday parties at Creatif include a private room and painting activity, and can also include pizza, goodie bags, and party pictures depending on package. Packages range from $275 – $875 based on number of attendees and package features.
Creatif offers STEAM-based full- and half-day summer and holiday camps for kids ages 5 to 12.
Thinking holiday gifts? Give the gift of an art's experience with Creatif giftcards, or bring the kids in to make their own personalized treasures to give to parents or grandparents.