4 Simple Tips For Healthy Eating
Healthy eating doesn't have to be complicated. Try these four tips to get started.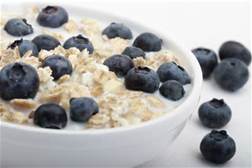 Healthy eating doesn't have to be complicated. The goal of healthy eating is to develop an eating style that you can maintain for life, not just a few weeks or months. Focus on these simple steps to keep you moving in the right direction.
1. Simplify your diet to include more color, variety and freshness, while reducing the processed food products.
Make a list of all the healthy foods you love and find simple recipes that incorporate them into your day.
2. Focus on areas of your diet that need updating the most.
To improve your eating habits, you first have to know what's wrong with them. Write down everything you eat for three days. Then identify bad eating habits that you want to change. For example, do you fall short on daily servings of fruits and vegetables? Are you drinking too many sweet drinks and not enough water? What about that after dinner ice-cream habit? Now, create a new healthier habit to replace the bad one. Be specific when creating new goals and be sure your environment supports your new lifestyle choices. For example, take the habit of eating ice cream after dinner and update it with making fruit smoothies after dinner with your kids, but make sure to support your new goal by leaving that gallon of ice cream at the grocery store. As your small changes become habit, you can continue to add new healthier habits to your lifestyle.
3. Practice energy balance.
Eating healthy does not need to be an all or nothing approach. Energy balance is the understanding of how much energy or calories an individual consumes versus the amount of energy their body burns, and is also referred to as ENERGY IN, ENERGY OUT. This understanding is key to maintaining a healthy weight and fitting in a variety of foods and beverages into an active healthy lifestyle. How well you balance your energy in and out over time determines whether you can maintain a healthy weight in the long run. For more on this topic visit the National Institute of Health.
4. Meal Timing.
How you spread your meals throughout the day can impact how successful you are in reaching your health goals. Skipping meals can lead to excessive hunger and cravings that often result in overeating. When you're very hungry, it's tempting to forget about good nutrition. Aim to eat your first meal within one to two hours after waking, and then fuel up approximately every four hours after that. If your meals are greater than four hours apart, include a snack between meals to curb hunger and keep you on track.
---
Enjoy this breakfast recipe:
Blueberry Blast Oatmeal
Ingredients (serves 1)
1/4 cup steel cut oatmeal (may substitute 1 serving quick-cooking or old-fashioned rolled oats)
1 cup water
1/2 cup fresh blueberries
1 tablespoon sliced almonds
1 teaspoon ground flaxseed
1 teaspoon honey
Directions
Bring 1 cup of water to a boil in a medium sauce pan. Add the steel-cut oats. Allow oats to boil for about five minutes. Reduce heat to a simmer. Cook for 20 to 25 more minutes or according to directions. Stir occasionally. Stir in flax seeds and top with blueberries, almonds and honey.
---
Tricia Azra is a registered dietitian nutritionist, and has been practicing nutrition in the North Carolina region for 19 years. Azra is excited to mentor the Howe and Hill Spotlight Families for the Fit Family Challenge.