25 Ideas to Kick off the Summer With Kids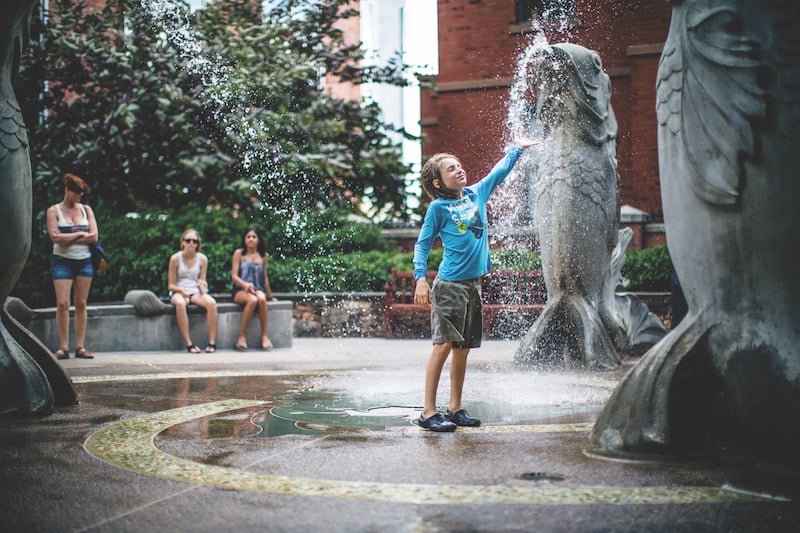 Banish summer boredom with this bucket list of things to do throughout the Charlotte area.
1. Play 18 holes of miniature golf and discover thrills for the whole family at Mr Putty's Fun Park.
2. Set up a weekend lemonade stand for a cause.
3. Get wet at a sprayground or on a water slide.
---
4. Take a cool dip at a local quarry or other natural swimming spot.
5. See an outdoor movie with the family. Check out options in the South End, Promenade on Providence, and Harrisburg.
6. Ride the rapids at the U.S. National Whitewater Center.
7. Take a guided tour of Reed Gold Mine, home of the first documented commercial gold find in the United States, then pan for gold yourself.
8. Learn all about the oceans and watch dinosaurs on the IMAX screen at at Discovery Place Science.
---
9. Have a family picnic at one of Charlotte's parks. Then, pack towels for a visit to Queen City's aquatic centers.
10. Visit ImaginOn: The Joe and Joan Martin Center for its summer exhibit, Some Assembly Required, through Sept. 11. It's free!
11. Join the Charlotte-Mecklenburg Library's Summer Break Program; receive virtual badges while working toward a completion prize.
12. Challenge yourself on the app-led Charlotte Scavenger Hunt: Lap Around Charlotte.
13. Go on an outdoor adventure: Visit a campground.
14. Hit the beach! Grab the sunscreen and head to Ramsey Creek Park at Lake Norman.
15. Camp in! Build a fort out of kitchen table chairs and bed sheets.
16. Take a day trip and climb aboard the kiddie train or ride paddle boats at Dan Nicholas Park.
17. Pack a lunch and take a hike at Crowder's Mountain State Park.
18. Grab your rod and reel, and go fishing.
19. Explore the city on the Lynx Blue Line; ride from 7th Street Station to UNC Charlotte, making stops along the way.
20. Get your bowl on with these free and low-cost summer bowling deals.
21. Go on an ice cream tour. Try a new place each week!
22. Host a sidewalk chalk contest in your neighborhood. Invite everyone to the unveiling of the art gallery on concrete.
23. Volunteer for an hour or two. Let the kids walk dogs at an animal shelter, clean up a creek, or tend to a garden/yard for and elderly neighbor.
24. See what you can find on a geocaching adventure.
25. Jack a car and change a tire as a member of a real pit crew at the NASCAR Hall of Fame.