25 Ideas to Kick off the Summer With Kids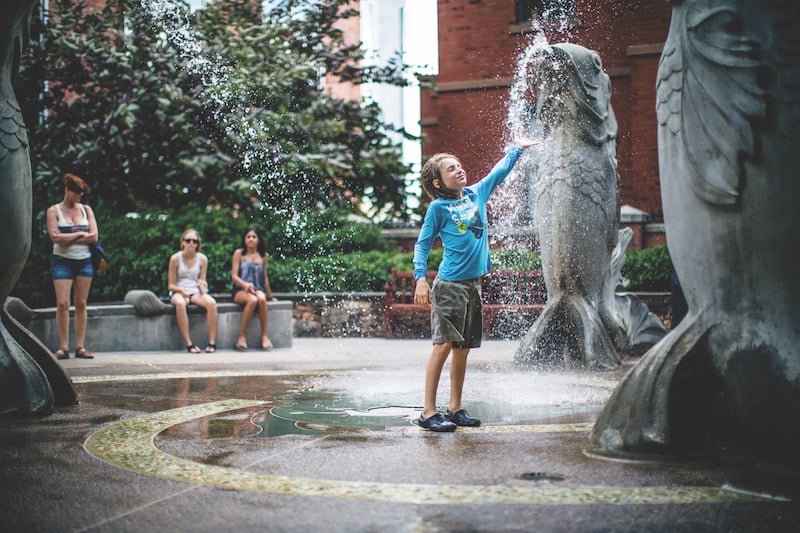 Summer for the kids is here. Banish the idea of summer boredom with a bucket list of things to throughout the Charlotte area. Click through to find more information on all the ideas below.
1. Play 18 holes of miniature golf at Daniel Stowe Botanical Garden's Pollinator's Putt-Putt.
2. Set up a weekend lemonade stand for a cause.
---
4. Take a cool dip at a local quarry or other natural swimming spot.
5. See an outdoor movie with the family.
6. Hop in a raft with your entire family. Ride the rapids at the U.S. National Whitewater Center.
7. Sit in the stagecoach at the Wells Fargo History Museum uptown. You can also learn about gold mining in North Carolina complete with a recreated, underground mine tunnel. It's free to visit.
8. Learn all about the T-Rex at Tyrannosaurs: Meet the Family at Discovery Place.
---
9. Have a family picnic at one of Charlotte's parks. Pack towels for some water fun at Romare Bearden Park and Latta Park.
10. Visit ImaginOn: The Joe and Joan Martin Center June 9-Sept. 9 for its Storyland: A Trip Through Childhood Favorites exhbition. It's free!
11. Join the Charlotte-Mecklenburg Library's Summer Break Program, then earn points for prizes, including a chance to win tickets to Carowinds.
12. Challenge yourself to complete the ASC Scavenger Hunt. It starts at the McColl Center for Visual Art, but you'll have to complete the list to see where it ends. (Hint: It's a very glittery destination.)
13. Spark up a campfire. Tell your favorite stories while roasting marshmallows. Have s'mores for dessert.
14. Hit the beach! Grab the sunscreen and head to Ramsey Creek Park at Lake Norman. Monday through Thursday, it's just $5 per car for Mecklenburg County residents to enjoy the lake and swim.
15. Camp in! Build a fort out of kitchen table chairs and bed sheets.
16. Take a day trip and climb aboard the kiddie train or ride paddle boats at Dan Nicholas Park.
17. Pack a lunch and take a hike at Crowder's Mountain State Park.
18. Grab your rod and reel, and go fishing.
19. Ride the Lynx Blue Line extension from 7th Street Station to UNC Charlotte, making stops along the way.
20. Pan for gold at Reed's Gold Mine and tour the underground mines.
21. Go on an ice cream tour. Try a new place each week!
22. Host a sidewalk chalk contest in your neighborhood. Invite everyone to the unveiling of the art gallery on concrete.
23. Volunteer for an hour or two. Let the kids walk dogs at an animal shelter, clean up a creek, or tend to a garden/yard for and elderly neighbor.
24. See what you can find on a geocaching adventure.
25. Jack a car and change a tire as a member of a real pit crew at the NASCAR Hall of Fame.
Michele Huggins is the editor of Charlotte Parent magazine.