21 Family-Friendly Events and Activities in Charlotte: April 2021
From egg hunts to outdoor festivals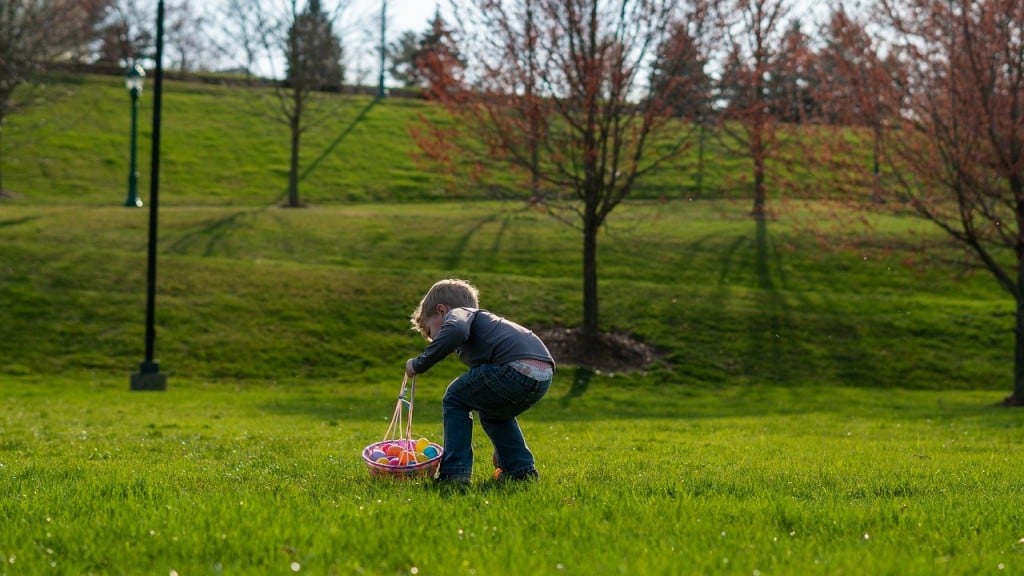 April 3
Annual Easter Egg Hunt. Historic Latta Plantation, 5225 Sample Rd., Huntersville. 10 a.m.-4 p.m. Hunts for ages 1-10. $8 per child and one adult, $5 per additional adult. This annual event features egg hunts organized by age group. Pack a picnic, stroll the grounds, visit the animals, and catch story time with Mother Goose.
Community Easter Egg Hunt. Greater Life Baptist Church, 17025 Lancaster Hwy. 10 a.m.-2 p.m. Free. Come for egg hunts, story time, bounce houses, food, and a visit with the Easter Bunny. Egg hunts are grouped by age, plus one hunt for children with special needs. Register online. agreaterlife.net.
Family First: The Standard Jazz Series. Virtual. Noon-1 p.m. Free. Explore jazz and the instruments used to make it in this family-friendly workshop. Musician Harvey Cummings II will inform and perform. ganttcenter.org.
Opening Day at Old Town Farmer's Market. Legal Remedy Brewing, 129 Oakland Ave, Rock Hill. 8 a.m.-noon. Free. Shop farm and food vendors at the market every Saturday from April 3 through mid-November. Find the vendor list online. onlyinoldtown.com/farmersmarket.
April 7 and 21
Adventure Kids Play Days. Steven's Creek Nature Center, 15700 Thompson Rd., Mint Hill. 1-3 p.m. Ages 7-9. $5. Go for a hike, build stick forts, and have an adventure in the woods. Registration, adult supervision, and masks are required. parkandrec.com.
April 8 and 10
"Lettuce-Grow" Farm Enrichment Program for Kids: Baby Goat Day. Bingham Farm, 4262 Old Salisbury Concord Rd., Kannapolis. Thurs., 9 a.m.-noon and Sat., 1-4 p.m. $25 + $2.25 service fee. What's cuter than children and baby goats? Children holding baby Nigerian Dwarf goats, of course! Come meet these cuties while learning all about them. binghamfarmnc.com.
April 10 and 24
Screamin Wheels & Blades Pop-Up Skating Rink. Armored Cow Brewery, 8821 JW Clay Blvd., Ste. 1. 2-9 p.m. $20 to skate, $25 to rent skates and skate. Skate the day away at this pop-up skating rink. Enjoy food, skill competitions, and music by a live DJ. screaminwheelsblades.com.
April 13
Beginner Buddies. Rescue Ranch, 1424 Turnersburg Hwy., Statesville. 9:30-11:30 a.m. Ages 1-5 and parent. $7 per child and one adult. The self-led program lets young learners explore themed stations, nature trails, and the playground. This month's theme is "Easter egg hunt." rescueranch.com.
April 16
Sit-In Movie: "Wonder Woman." Waxhaw Elementary, 101 Old Providence Rd. 8-9:30 p.m. Free. Bring the family to watch a movie on the sports fields at Waxhaw Elementary. waxhaw.com.
April 17
Lenny Boy Popup Market. 3000 S. Tryon St. 1-6 p.m. Free. Walk and shop with a Lenny Boy kombucha at this outdoor market. discoverlennyboy.com.
Model A Concert Series. Runde Park, 5116 Windward Dr., Tega Cay. 6-10 p.m. Free. See Decarlo perform at this month's concert, and grab dinner from one of the on-site food trucks. tegacaysc.org.
April 17 and 18
Indian Land Fall Festival. McClancy Seasoning Headquarters, 8746 Charlotte Highway, Indian Land. Sat., 10 a.m.-8 p.m. and Sun., 11 a.m.-7 p.m. $5. Come for a day of live music, vendors, children's activities, pony rides, a farm zone, and food trucks. indianlandfallfestival.com.
April 22
Happy Earth Day. Steven's Creek Nature Preserve, 15700 Thompson Rd., Mint Hill. 1-3 p.m. Ages 4 and older. Free. Celebrate Earth at Steven's Creek Nature Preserve with crafts and music. Register online at least 24 hours prior to the event. parkandrec.com. parkandrec.com.
April 24
Backyard Gardening Workshop. Wing Haven, 260 Ridgewood Ave. 10 a.m.-noon and 1-3 p.m. Recommended for ages 10 and younger and their families. $20 per family. Visit the SEED Wildlife and Children's Gardens at Wing Haven and get your hands dirty playing with and learning about plants, insects, and gardening. Register for the morning or afternoon workshop online. winghavengardens.org.
Music for Little Ones. Crossing Paths Park, 120 Blythe Dr., Indian Trail. 9:15-10 a.m. Ages 4-6. $8. Indian Trail Parks and Recreation will host professional instructors from Lanti Performing Arts for its Arts and Music in the Park series. This session is for the younger crowd, but children ages 7-12 should check out the later session, Musical Theatre Mystery. See the full schedule online. nc-indiantrail.civicplus.com.
April 30
Spring Flavors. Chef Alyssa's Kitchen, 4001-C Yancey Rd., Ste. 100. 6-9 p.m. Ages 11-18 and parents. $140 for two participants. Tweens, teens, and their parents are invited to cook up some spring flavors at Chef Alyssa's Kitchen. Facemasks are mandatory, and participants may be within 6 feet of staff and other participants. chefalyssaskitchen.com.
ONGOING EVENTS
Through April 11
EGGcellent Egg Hunt. Blakeney Shopping Center, 9870 Rea Rd. All day. Free. Find Easter eggs around retail and restaurant storefront windows and doors that contain special promotions. Check Facebook, Instagram, and the website for weekly clues about egg locations and participating retailers.
April 6, 13, and 20
On Tap. NoDa Brewing Company, 2921 N Tryon St. and Cabarrus Brewing Company, 329 McGill Ave. NW, Concord. 7 p.m. $20. The Charlotte Symphony will perform in-person, outdoor chamber concerts at local breweries this spring. Hear performances at NoDa Brewing Company on March 23, April 13, April 20, May 4, and May 25. April 6 and May 18 concerts will be performed at Cabarrus Brewing Company. charlottesymphony.org.
April 10, 17, and 27
Jazz Concert Series. Veterans Park, 201 Huntersville-Concord Rd., Huntersville. 5-8 p.m. $20. Come hear local jazz musicians perform live. Register in advance to reserve one of the 25 tables. The $20 reservation fee includes a $20 credit to the on-site food truck. huntersville.org.
April 16-24
Come-See-Me Festival. Various locations in Rock Hill. Rock Hill's annual spring festival will feature virtual events like a performance and road race, and an in-person cornhole tournament at Manchester Meadows Park on April 17. See website for schedule of events. comeseeme.org.
April 23-May 1
Strawberry Festival. Various locations in Fort Mill. Fort Mill's annual festival will host family-friendly in-person and virtual events. Check out the Strawberry Sprint and Stroll, baby and doggie costume contests, beauty pageants, car show, golf tournament, pancake breakfast, scavenger hunt, free sno-cone day, and more. scstrawberryfestival.com.