18 Family Friendly-Events and Activities in Charlotte: January 2021
Bundle up in your winter hats, gloves, and face masks for these kid-friendly events. Some virtual events also made the list for those wanting to stay home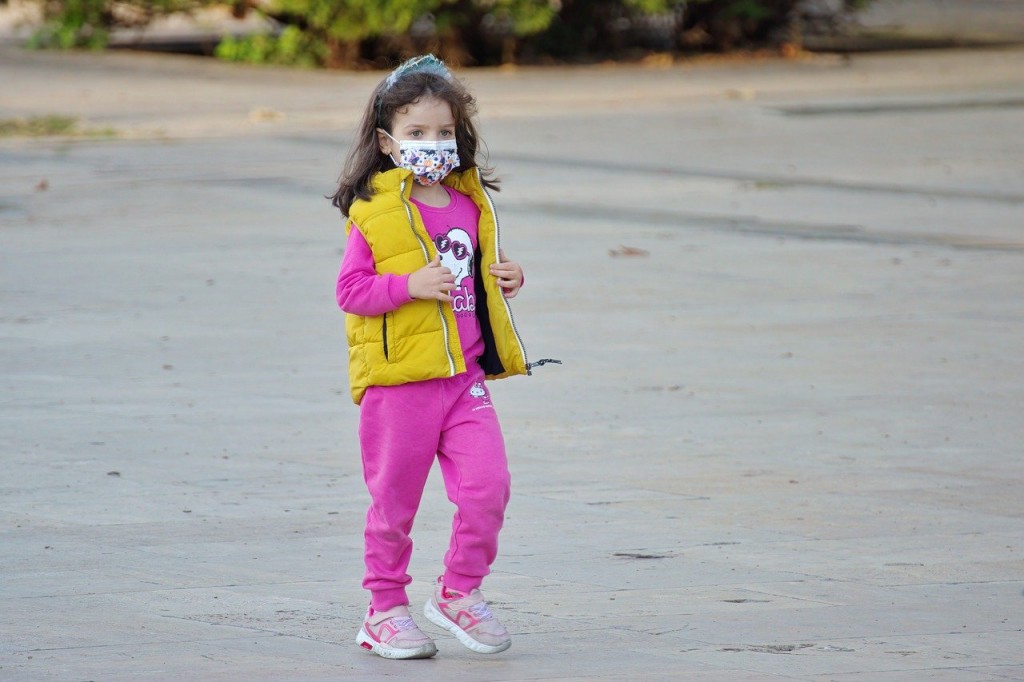 Jan. 1
Planetarium Show: The Sky Tonight. The Schiele Museum of Natural History, 1500 E. Garrison Blvd., Gastonia. All ages. $5, ages 3 and younger free. 2:30-3 p.m. Explore the stars and planets without keeping the kids up past their bedtimes. Purchase tickets in advance for this interactive show, and wear a face mask. schielemuseum.org.
Jan. 2
Snowmen Family Painting Class. Wine and Design, 1419 East Blvd., Suite J. Ages 7 and older. $25. 10 a.m.-noon. Drop off the kids for two hours of colorful fun. Kids will paint a family of snowmen. Pack a peanut-free snack. wineanddesign.com.
Jan. 4
Trivia Challenge: Are You Smarter Than a Naturalist? McDowell Nature Preserve, 15222 S. York Rd. Ages 7-11. $5. 1:15-2:15 p.m. Register online to compete in natural science knowledge. Winners will receive a prize. parkandrec.com.
Jan. 9
Family First: Homemade Fabric Coloring (Virtual). Harvey B. Gantt Center for African-American Arts and Culture at Levine Center for the Arts, 551 S. Tryon St. All ages. Free. Noon-1 p.m. Learn to use household items, such as white vinegar and Kool-Aid, to color fabric. The class will be streamed via Zoom; find a full supply list on the website. ganttcenter.org.
Jan. 10
Buffet for the Birds. Latta Nature Preserve, 6211 Sample Road, Huntersville. Ages 4-12. $5. 10-11:30 a.m. Come learn about birds and the hardships they face in winter, and craft a birdfeeder from recycled items. Register online. Masks are required for ages 5 and older. parkandrec.com.
Jan. 12
Story Time and More. Wing Haven, 260 Ridgewood Ave. Recommended for ages 10 and younger. $10 per family. 10 a.m.-noon. Visit the SEED Wildlife Garden at Wing Haven to play, craft, explore, and hear stories. winghavengardens.org.
Jan. 15
Kids' Night Out. Anne Springs Close Greenway, 104 Adventure Road. $30. 5:30-9 p.m. Drop off the kids for campfire snacks, games, marshmallow shooters and more. Dress the kids in their best retro look for Retro Night Kids' Night Out. ascgreenway.org.
Jan. 16
Teddy Bear Tea. The Billy Graham Library, 4350 Westmont Drive. Ages 5 and older. $10-$20. 11 a.m.-12:30 p.m. Participate in an interactive story time with children's book author, Tara McClary Reeves. Treats and refreshments will be available, and each child will receive a plush stuffed animal to take home. billygrahamlibrary.org.
Jan. 21
Cookie Decorating Essentials. SkillPop, Virtual. All ages. $24. 7-8:30 p.m. By January 21, the Christmas cookies have all disappeared, and the cookie jar could use a refill. Make memories and cookies with family during this virtual decorating class. skillpop.com.
Jan. 26
Virtual Teen Diversity Book Club. Mooresville Public Library, 304 S. Main St., Mooresville. Teen. Free. 5-6 p.m. Chat about books that celebrate diversity in the Teen/YA Diversity Book Club. Choose your own book to describe to the group every month. Register online to receive the online meeting code. mooresvillelibrary.org.
Jan. 27
Adventures in Nature. Reedy Creek Nature Preserve, 2900 Rocky River Road. Ages 6-10. Free. 3-4:30 p.m. Bundle up to enjoy outdoor time with other young adventurers. Masks are required. parkandrec.com.
Ongoing
Through Jan. 3
Holidays at the Garden. Daniel Stowe Botanical Garden, 6500 South New Hope Rd., Belmont. All ages. $8-$15, children ages 1 and younger free. 5-9 p.m. Stroll the garden to view the lights, purchase snacks or dinner from a food truck, or roast a marshmallow over the fire. Santa, the Orchid Conservatory ,and the Lost Hollow Children's Garden are not available this year. Purchase tickets in advance online. dsbg.org.
Through Jan. 17
Speedway Christmas. 5555 Concord Pkwy S, Concord. All ages. $25-$30 per car. 6-10 p.m. This drive-through light show features more than 4 million lights. Stay for FOX 46 WJZY Movie Nights on the giant Speedway TV, and check out the ice rink, which is new this year but not included with Speedway Christmas car pass.
Through Jan. 18
Founders Holiday Ice Rink. Founders Holiday Ice Rink, 205 Saluda St., Rock Hill. All ages. $10. Enjoy outdoor public skating in Rock Hill. The family-friendly rink has a limited number of skating aids for beginners. See website for operating hours. Admission includes skate rental.
Through February
Lights. US National Whitewater Center, 5000 Whitewater Center Pkwy. All ages. $6 for parking. 6-10 p.m. Walk through a whimsically illuminated trail with the family. Explore at your own pace. Kids and pups welcome! usnwc.org.
Ice Skating. US National Whitewater Center, 5000 Whitewater Center Pkwy. All ages. $20 includes skate rental, $6 for parking. See daily activity schedule online for hours. Reserve a time slot through mid-February. Concessions, including hot beverages, are available for purchase. usnwc.org.
Every Tuesday-Saturday
Morning Tour of Historic Cabins. President James K. Polk State Historic Site, 12031 Lancaster Hwy., Pineville. All ages. $1-$2. 11-11:30 a.m. See the historic cabins at the birthplace of the nation's 11th president. Register online to reserve your spot. jameskpolk.net.
Every Wednesday
Free Wednesday Evenings at the Mint Museum. Mint Museum Uptown, 500 S. Tryon St. & Mint Museum Randolph, 2730 Randolph Road. All ages. Free. 5-9 p.m. Visit either Mint Museum location on a Wednesday evening to receive free admission. Register and review safety protocols online. mintmuseum.org.