12 Terrific Teens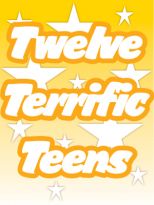 The project was an inspiration from the beginning. In June, we began seeking nominations from our community of parents in homeschools, educators, administrators and school counselors in both private and public schools, and even our readers, to find 12 teens whose outstanding character, leadership and heart, distinguished them from the rest. With each nomination, we asked for three words to describe them. The entire editorial staff got excited about the results. The list was long and these kids were motivated, talented and above all, caring.
With all the negativity about teens and the concerns that come with raising them (and letting them go), it is a joy to shine the spotlight on these bright young stars in our community. The final selection was difficult. There were so many outstanding high school students, from Monroe to Fort Mill to Charlotte; we couldn't fit them all in the pages of the magazine. We applaud the parents who are raising them— a community of caring teens and leaders of tomorrow.
Congratulations to our 12 Terrific Teens!
View a photo gallery and online profile of each of our 12 Terrific Teens.