11 Apps to Help Families Feel Calm and Relieve Stress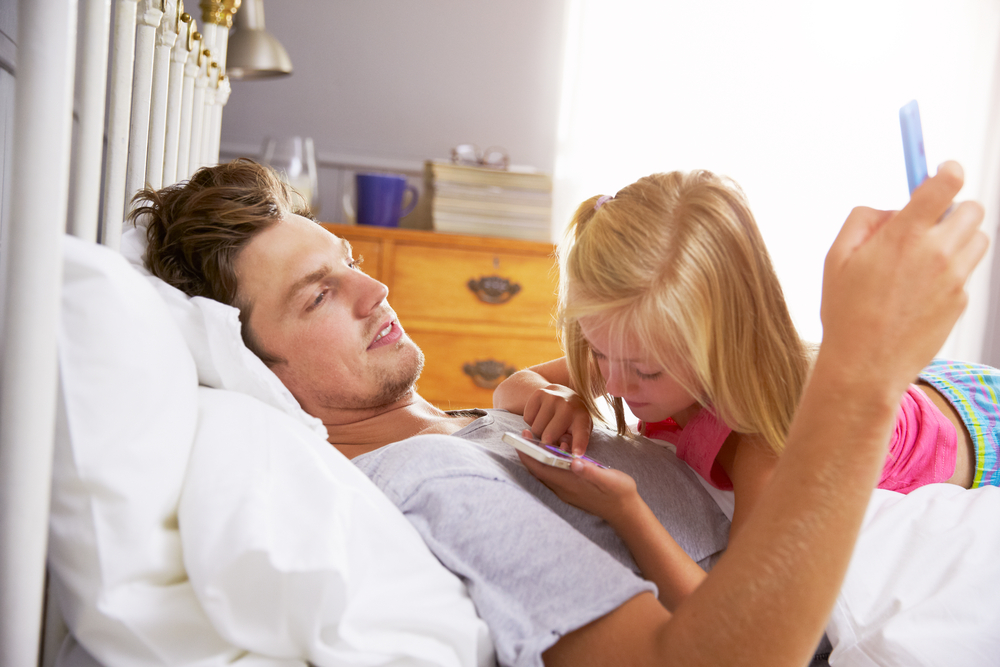 Here's a news flash: Life can be stressful — for parents and kids.
Technology, of course, is part of the problem. But it can also be part of the solution. The apps described below were designed to promote well-being. Some are intended specifically for family members at different ages and stages; others are more generic. All offer respite from the demands and pressures of family life.
Apps like these have been developed in response to a growing body of research indicating that stress is at the root of many social, mental and physical problems. Research suggests that becoming more aware of bodily sensations, thoughts and feelings can help people cope with anxiety, sleep more deeply, focus on tasks and enjoy family time more.
Mindfulness for Pregnancy helps expectant parents become aware of the physical and emotional changes of pregnancy. The program includes guides to gentle yoga stretches and meditations that focus on walking, loving kindness and being with baby. $2.99; Apple.
Sleepy Sounds offers choices. You can tune in to white noise, nature sounds, a lullaby or music of your own choosing. The app also provides a soothing animation that can function as a nightlight for children, and you can set a timer so the sound doesn't play all night. Free; Apple, Android.
Settle Your Glitter, which can be used by children as young as age 5, asks users to become aware of how they are feeling. Then they'll see a virtual snow globe filled with swirling glitter. Coached by a friendly puffer fish, kids can settle the glitter by breathing deeply. The app is produce by the Momentous Institute, creators of Breathing Bubbles, an app that encourages users to breath deeply as they "release a worry" or "receive a joy." Free; Apple.
Smiling Mind customizes content for different age levels. Children answer a few questions, then practice easy-to-follow meditations designed to calm their minds and relieve stress. The app keeps track of progress and includes connections to Facebook and Twitter. Free; Apple, Android.
Take a Chill was designed specifically for tweens and teens in response to research suggesting that mindfulness increases self-esteem and decreases anxiety. The app introduces users to simple tools for self-assessment and quick meditations. $1.99; Apple.
Take a Break is perfect for parents who need a time out. Created by Meditation Oasis, the app includes two guided meditations lasting 7 and 13 minutes. Free; Apple, Android, Windows.
Calm is inspired by the idea that connecting with nature helps one regain a sense of balance, and features videos of beautiful settings matched to natural sounds or soothing music. Free; Apple, Android, Windows.
Headspace was one of the first apps designed to promote mindfulness. Developed by a former Buddhist monk, this app encourages daily meditations, which promise to increase focus and creativity while reducing stress and anxiety. Varying monthly fee after the first 10 days; Apple, Android, Windows.
Stop, Breathe & Think asks users to close their eyes for 10 seconds, then take a quick inventory of their mental, physical and emotional health. Based on the results, the app recommends a 5- to 10-minute meditation. Developed by Tools for Peace, the app also includes meditations that improve sleep and reduce stress. Free; Apple, Android.
Omvana offers free as well as paid recordings featuring vocals and calming sounds. A mixer allows users to combine the two for a customized track. Type "parenting" into the search engine for intriguing ways to build family harmony, such as the Two Minute Laughter Meditation. Free; Apple. Android.
Gratitude Journal offers a modern way to "count your blessings." Parents can use the journal as a personal reminder of what has been good about every day, or involve kids in creating a daily record of what they are thankful for. $2.99; Apple. (Attitudes of Gratitude is a similar app, available for free on Android.)
Carolyn Jabs, M.A., raised three computer savvy kids including one with special needs. Visit growing-up-online.com to read some of her other columns.