10 Gift Experiences to Give
These Charlotte-area experiences for kids make great gifts long after the holidays.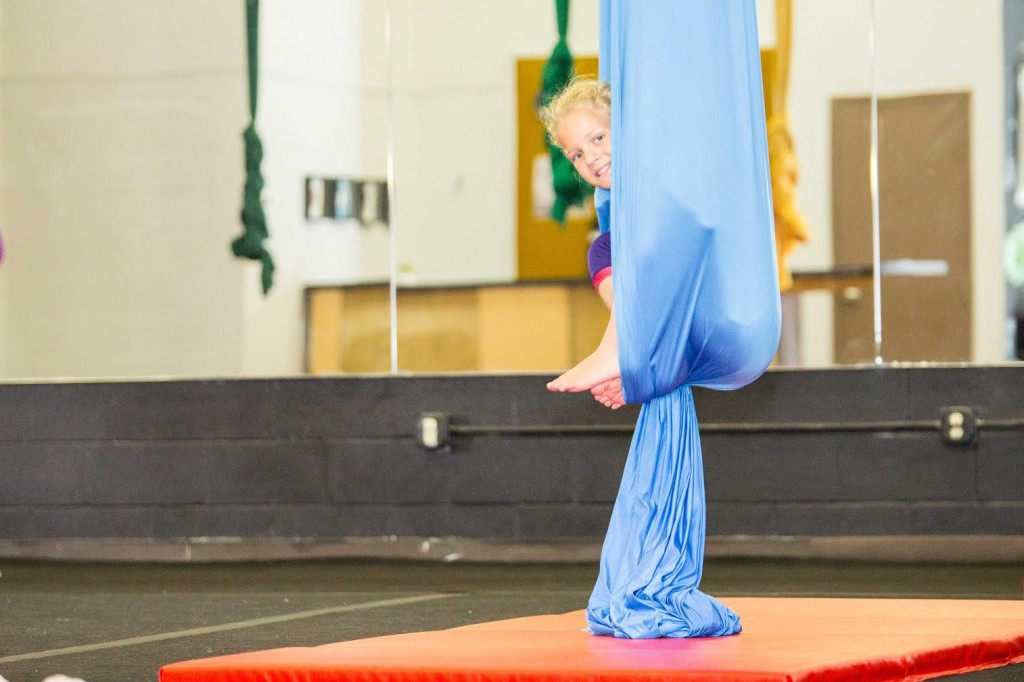 Shopkins, hoverboards and Pokémon, oh, my! The holidays are a time to create moments of elation and gratitude for our kids, but too often the newness and exuberance quickly wear off, and we're left with a house even more crowded with stuff and a New Year's resolution to become a minimalist.
There's an alternative to giving more things: Give experiences instead. Experience-rich gifts can be a way for your child to explore an interest and make long-lasting memories. It can also be an opportunity for family bonding, learning life lessons and encouraging passions. For your 2016 gift-experiences, try these Charlotte-area ideas.
---
With a Discovery Place membership, kids can learn and explore, while having fun. Choose your own membership package by deciding which museum or combination of Discovery Place Science, Discovery Place Nature and Discovery Place Kids to join.
---
Wow your sports enthusiast with tickets to a favorite Charlotte sports team or introduce them to something new. The Queen City offers a host of options, including Carolina Panthers football, Charlotte Hornets basketball, Charlotte Hounds lacrosse, Charlotte Knights baseball, Charlotte Checkers hockey, Charlotte Independence soccer, and Charlotte Roller Girls roller derby, and most have a special kids club or activities just for kids.
---
An Animal Encounter
Have an animal lover in your family? Give the gift of endangered wildlife protection and conservation with Tiger World season passes. Or, choose to adopt an animal to help provide care and support for the rescued animals. Tickets to the North Carolina Zoo or Riverbanks Zoo also make for a good future family outing.
---
Classes
For the budding chef in your family, consider cooking classes for kids. From preschool to teens, there are many studios that offer weekly classes, camps and kids night out events to teach kids how to cook.
For kids with an artistic flare, give them the opportunity to learn how to throw a pot — in the good sense of the term. Kids use their hands to create art, while working with professional pottery equipment at Pottery Central and Clayworks.
Consider any new fitness class, such as martial arts, gymnastics, dance equestrian or aerial arts. Aerial CLT believes that fitness should be fun. Located in uptown and south Charlotte, it offers classes for kids ages 8 to 14 at any fitness level. Participants work on strength, flexibility and stamina, while having fun and hanging around … and maybe even upside down. Caroline Calouche also offers aerial arts class passes. You can get a drop-in class pass to try it out or go for a 5- or 10-class pass.
---
For the child with energy to burn, let them climb. The Inner Peaks Crown Point and South End locations offer ample space and climbing walls to test strength, flexibility, endurance and mental quickness. And if your child loves "American Ninja Warrior" consider a monthly membership at the newly opened Kinetic Heights, an indoor, obstacle-based fitness center with high-ropes and warrior courses for ages 5 and older. And of course, a cold, wet winter's day can be well spent at a trampoline fitness centers like Sky Zone, Defy Gravity and Sky High Sports.
---
Let your child get ready to rock! Rock University offers lessons in guitar, drums, piano and singing. Those with some music experience can take classes to learn how to play in a live band. Find more music experiences in our enrichment experiences directory.
---
If you have a thrill seeker in your family, then get them a season pass to Carowinds where they can ride coasters and waterslides to their heart's content.
---
Why should the kids have all the fun? Plan a family stay to Great Wolf Lodge where you can spend a few days getting waterlogged and making memories. Or browse our day trips directory for more ideas on where to plan a weekend away to play together.
---
Meagan Church is a writer, children's book author and the brainpower behind unexpectant.com, which explores the story of modern motherhood. She lives in Charlotte with her high school sweetheart, three children and a plethora of pets. Connect with her on Instagram (@meaganchurch) and Twitter (@unexpectant), or visit her website www.meaganchurch.com.