Zoo Announces Gorilla Addition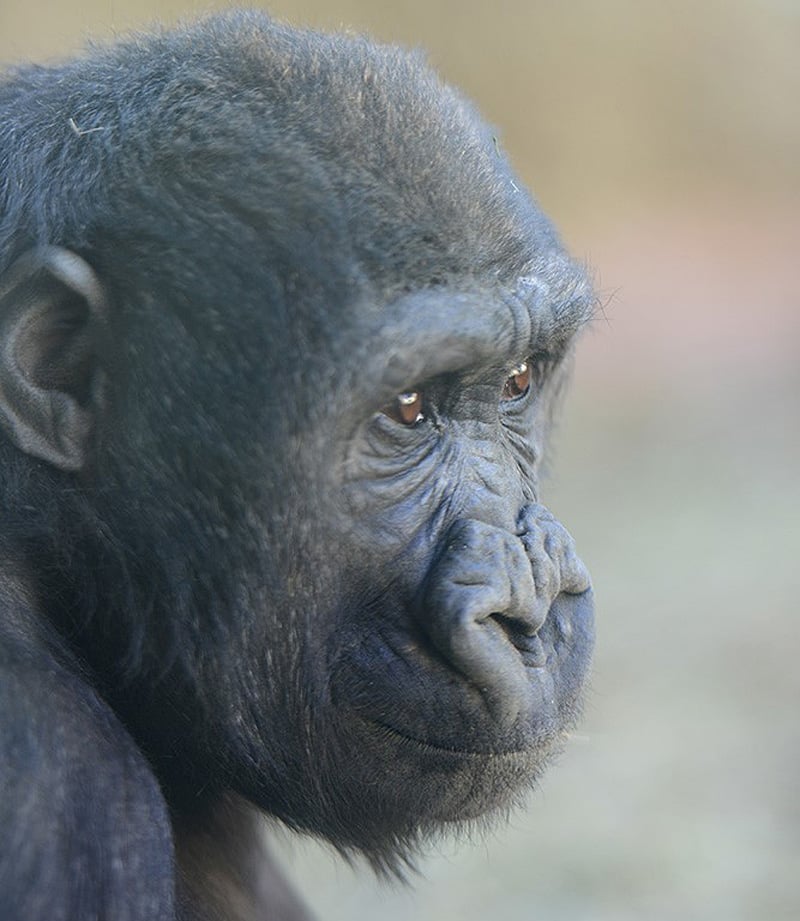 The North Carolina Zoo recently announced the upcoming arrival of Dembe, a 5-year-old male gorilla, who will be integrated into the zoo's existing troop. Dembe, a member of the endangered Western lowland gorilla species, comes from the Cheyenne Mountain Zoo in Colorado Springs, Colorado. He was born there on August 14, 2012 — the same year and month as both Bomassa and Apollo, two of the North Carolina Zoo's current resident male gorillas, were born.
Considerable planning went into smoothing the transition for Dembe to the North Carolina Zoo. Willie Campbell, an experienced gorilla care specialist at the North Carolina Zoo, traveled to Colorado earlier this week to accompany Dembe on the flight to North Carolina later in the week.
"It is always so exciting to welcome a new animal to our natural habitat park. I am honored to have been chosen for this task," Campbell says. He will spend a couple of days working with Cheyenne Mountain Zoo gorilla care specialists and getting to know Dembe.
Dembe's traveling entourage includes the North Carolina Zoo's Willie Campbell and Dina Bredahl, Cheyenne Mountain Zoo gorilla specialist. Bredahl will also spend a few days in Asheboro helping Dembe settle in.
The Species Survival Plan recommended the North Carolina Zoo for Dembe because of the zoo's successful introduction of a new silverback, 34-year-old Mosuba to Apollo and Bomassa when they were not quite 3 years old. Mosuba's calm and laid-back demeanor makes him an excellent match for Dembe. The North Carolina Zoo was also chosen because of Rosie, a 43- year-old female gorilla in the zoo's troop. Rosie has a history of taking youngsters, who are not her offspring, under her wing. Rosie became an excellent female role model to Hadari, another young gorilla in the zoo's troop who is now 8 years old.
When Dembe arrives at the North Carolina Zoo's veterinary hospital, Rosie will be waiting to welcome him in a quarantine area. Animal experts feel it is in Dembe's best interest to have a companion while he goes through the required 30-day quarantine period. It also allows him time to meet and hopefully bond with Rosie. Having this relationship will help him when he moves to the gorilla habitat and begins his introduction into the larger troop.
Gorilla care specialists expect Rosie and Dembe to leave quarantine in late October. There will then be a period of introductions — to his new habitat and to the other gorillas — before Dembe can be seen by zoo guests later this fall.
Source: North Carolina Zoo