Worried About Weight?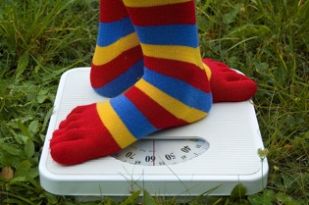 New guidelines issued in January by the U.S. Preventive Services Task Force, which makes medical-care recommendations based on the latest research, urge pediatricians to screen children 6 and older for obesity and to refer obese children to a comprehensive weight-management program.
If you are concerned about your child's weight:
• Talk to your pediatrician. Consider your child's BMI (body mass index), growth trends, and any relevant family medical history and determine how you can best help him or her reach a healthier weight.
Summer camp may be part of the solution. "Summer is actually a great time for a child to lose weight if needed," says Dave Bell, the YMCA of Greater Charlotte director of camping. "It's an easier time to get in extra activity."
• Talk to your child about his or her interests and goals. "There are camps for everything around, every level of interest," notes weight-loss camp director Ira Green, "and sending a child to a camp that encourages his or her interests will be most worthwhile." Many camps that appeal to specific areas of interest — technology, science and nature, or the arts, for example — also will involve structured physical activities that could help your child reach a healthier weight without focusing specifically on weight loss.
• Talk to staff and former campers about what to expect from a weight-loss program and make sure you're both on board. A commitment to weight-loss camp generally involves a prolonged stay (three to six weeks) and can come with a hefty price tag, even at a nonprofit camp such as Camp Shining Stars, so it's critical it is something your child is willing to try and is emotionally prepared for. "Parents need to think about the type of experience that will be best for their children," suggests Karla Henderson, N.C. State University professor of Parks, Recreation and Tourism Management who contributes to research about summer camp.
Is Your Child's Camp Health-Friendly?
Before sending your child off to camp this summer, be sure to …
• Ask to see a typical daily schedule. Be sure your child's day will include time for a variety of activities that encourage physical fitness.
• Find out what kinds of activities are planned in the event of inclement weather.
• Investigate the food to understand what kinds of food the camp typically serves to ensure your child will eat fresh, healthy meals and snacks.
• Discuss any food restrictions or allergies your child may have.
• Pack nutritious snacks that reflect your goals for your child's overall eating habits.
• Ask if the camp is accredited by the American Camp Association (ACA), which ensures camps meet the highest standards for health and safety, nutrition and programming.