Work Out in Style This Spring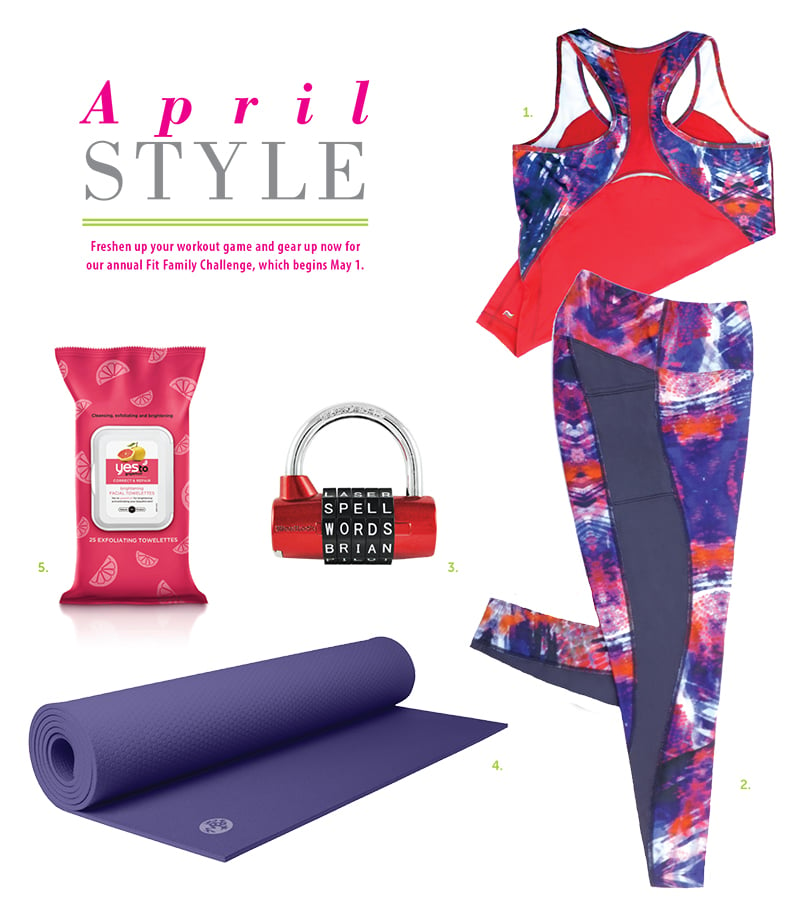 Freshen up your workout game and gear up now for our annual Fit Family Challenge, which begins May 1.
1. Rushhour Capri, katiekactive.com, $59
2. Rose Rushhour Racerback Tank, katiekactive.com, $48
3. Purple PROlite Mat, manduka.com, $80
4. Red Wordlock 5-Dial Combination Padlock, wordlock.com, $5.39
5. Yes To Grapefruit Brightening Facial Wipes, yestocarrots.com, $5.99
Lauren Bell Isaacs is the digital media specialist for Carolina Parent.