Women's Impact Fund Awards Grants to Benefit Local Kids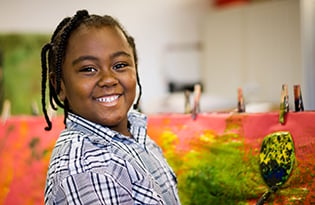 Five local nonprofits received a combined $382,000 to address critical community needs thanks to the Women's Impact Fund, a Charlotte-based, collective-giving organization with 400 female community leaders.
Community School of the Artsᅠwas the Arts and Culture grant recipient, awarded $76,00 for its School Ready with Art program. CSA plans to use the funding to train preschool teachers in low-income schools to develop and implement lesson plans that integrate the arts.
The Education grant recipient Right Moves for Youth received $90,000 to fund its school-based, dropout prevention and support program focused on helping at-risk middle and high school students improve their school attendance, behavior and academic performance.
The Environment grant recipient North Carolina Wildlife Federation received $71,000 to expand the Great Outdoors University of Greater Charlotte, a program providing meaningful, life-changing outdoor experiences for children.
Since 2003, Women's Impact Fund has awarded 54 grants totaling more than $4 million. womensimpactfund.org.
Nominate a Charlottean who is giving back to kids in our community for our 2015 People Who Care.