Wilmington: Not Just a Beach Vacation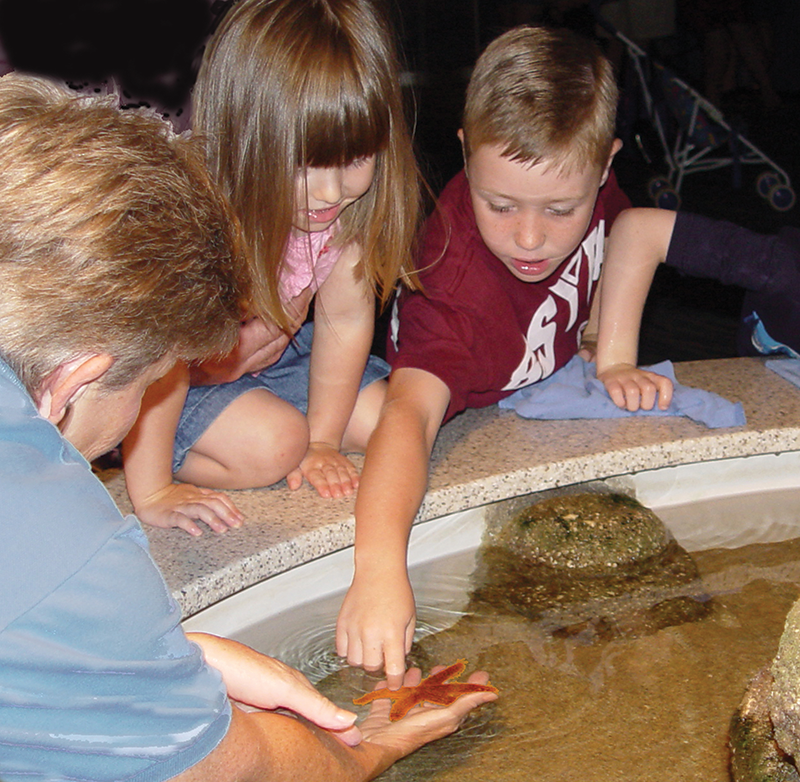 Planning a family vacation isn't easy. There are so many interests to consider — your teenage daughter, your 8-year old son, your husband and, yes, you. Consider Wilmington for your next family excursion. Not only does it offer quick access to Wrightsville Beach (only a 15-minute drive away), Wilmington also boasts plenty of other activities that appeal to multiple members of the family.
Designed for ages 10 and younger, The Children's Museum of Wilmington features a number of interactive and educational exhibits. Kids can pretend to be a pirate aboard the "Ahoy Wilmington!" pirate ship, heal teddy bears in the "Teddy Bear Hospital" or discover their inner artist in the "Art Studio." Museum hours are Tuesday-Saturday, 9 a.m.-5 p.m., and Sunday, 1-5 p.m. The museum offers additional hours on Mondays from 9 a.m.-5 p.m., Memorial Day through Labor Day. Admission is $9.75 ($8.75 for seniors and members of the military). Children under age 1 are admitted free.
The North Carolina Aquarium at Fort Fisher displays more than just exotic fish in glass ceiling observation windows. You'll discover an albino alligator, loggerhead sea turtles and a rescued bald eagle. Enhance your visit with a behind-the-scenes tour or crabbing experience in the salt marshes. The North Carolina Aquarium at Fort Fisher is open daily from 9 a.m.-5 p.m. Tickets are $12.95 for ages 13-61, $11.95 for ages 62 and older, $11.95 for members of the military, $10.95 ages 3-12, and free for ages 2 and younger.
You don't need to be a history buff to enjoy the massive USS North Carolina. Nearly every nook and cranny of this battleship is open to the public. Explore the engine room, mess hall, captain's quarters, artillery storage — you name it. The ship is not air-conditioned, so arrive early on hot days, since it warms up quickly below deck. The USS North Carolina is open daily (including holidays) from 8 a.m.–5 p.m., except Memorial Day through Labor Day when hours are extended until 8 p.m. Admission is $14 for ages 12 and older, $10 for ages 65 and older and members of the military, $6 for ages 6-11, and free for ages 5 and younger.
Dubbed Hollywood East, Wilmington boasts more than 400 TV and movie credits. The Hollywood Location Walk leads tour groups past filming locations where your family can snap selfies in front of landmarks from "Ironman 3," "We're the Millers," "Tammy," "Teenage Mutant Ninja Turtles," "Sleepy Hollow" and, of course, "Dawson's Creek." Tour days and times change throughout the season. Consult Hollywood Location Walk's website for specific times. Tickets are $13 for ages 6 and older, and free for ages 5 and younger.
The Wilmington Riverwalk was recognized as Best American Riverfront by USA Today in its 2014 10Best Readers' Choice awards. It's the perfect place to gather with your family at the end of the day to recap your adventures. Catch a boat tour with Wilmington Water Tours and point out the sites you saw. Afterwards, enjoy a family meal with fresh seafood from The Pilot House Restaurant or the burger of the day from The Basics. For dessert, head over to Wake N Bake Donuts – winner of multiple awards, including the top prize on the Cooking Channel's "Donut Showdown" for one of its creative confections.
Learn more about Wilmington at wilmingtonandbeaches.com.
Bryan Richards is a craft beer, food and travel writer who recently added family travel writer to his credentials with the birth of his son.