Why Women Are Getting More Involved in Their Families' Finances
In honor of Women's History Month, say goodbye to antiquated gender roles, ladies, and take charge of your finances.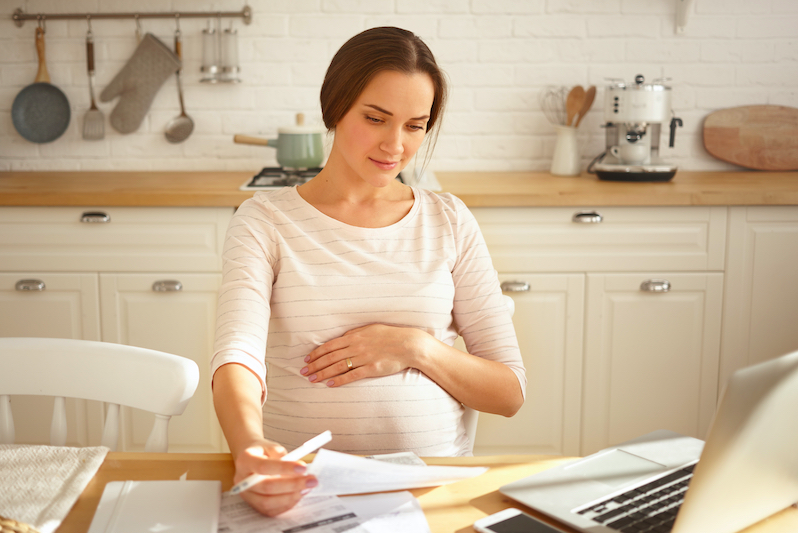 When Jackie Rogers was a young girl, her mother ran the household finances.
"Seeing her was really empowering, and I want that for my children," she says.
So, it's no surprise that the Missouri native and mother of two handles the finances in her household.
As a CFPⓇ with Parsec Financial, Rogers wants to do her part in teaching her children and other women the importance of understanding their finances if they aren't already involved. She specializes in working with women investors and widows and is dedicated to helping women take ownership over their long-term financial plans and investing strategies.
According to a 2018 study by UBS, more than half of married women leave investment decisions to their spouses, and 85 percent of women who defer to their husbands believe their spouses know more about financial matters.
"I find that they're often intimidated," Rogers says. "They don't want to ask basic questions so they stay away. I see it every day."
While the stats may not be surprising, it's 2020, and time for a change.
Know your assets.
"Unfortunately, I've seen many women are thrown into having to deal with finances because of a spouse illness, death, or divorce," Rogers says. "There's going to be a time when everyone must play an active role in her own financial situation, and starting when they're dealing with a huge life event makes it difficult," she says.
"If anything happens, you still have to pay your bills and continue your lifestyle so you need to know where your assets are held and how to access them."
Be proactive.
"You have to be aware of what you have and where you can find it," Rogers says.
She encourages women to sit down with their spouses and take inventory. This is another reason why Rogers says she likes to meet with both spouses in a relationship: "Both parties have to be on the same page."
As a mother, she is driven to inform other moms about the importance of their own financial wellness and savvy, too—especially in the case of an emergency.
"When an emergency or unexpected circumstances occur, being aware and involved allows you to make educated decisions," she says.
Introduce your children to financial responsibility early.
As a mother of two young daughters, Rogers believes the sooner you can introduce your children to money management in small ways, the better.
In her house, she gives her six-year-old a little wallet and, for her birthday, small sums of money. "'If you lose it,' I tell her, 'you're responsible.' I let her have responsibility, and if she loses it, it's gone."
What you don't want, she says, is for your children to have a credit card at age 16 to put gas in the car, and you find that they've never had to manage money in any way.
Familiarization and smart habits are key.
Find someone you trust to help.
When you meet with Rogers, she can help you identify what level of access you'll need for your money based on your short- and long-term goals, such as buying a home and needing money for a down-payment.
"So much of my job is dealing with the emotional aspect of financial decisions," she says.
She'll also be able to help you plan for expenses that may be coming in a few years, such as children or home improvements—or unforeseen costs like emergency medical bills—in order to help maintain a comfortable savings.
It all begins with a sound budget and understanding of what is coming in and going out every month.
Rogers will work with you to develop a holistic plan, which looks at cash flow, investment allocation and selection, insurance planning, estate planning, and much more.
In addition, she notes, Parsec is a fee-only independent firm. "We don't make money from commissions or selling products," she says. "Our clients' success is key."
"We are moms, we have a lot on our plates, and we understand that personal finances can get intimidating. But, even if you're hands-off," she says, "it's in your best interest to understand the fundamentals and be prepared."
To learn more about Parsec and how Rogers can help you, click here.