Why We Shouldn't Teach Kids to Be Color Blind
And what to do instead.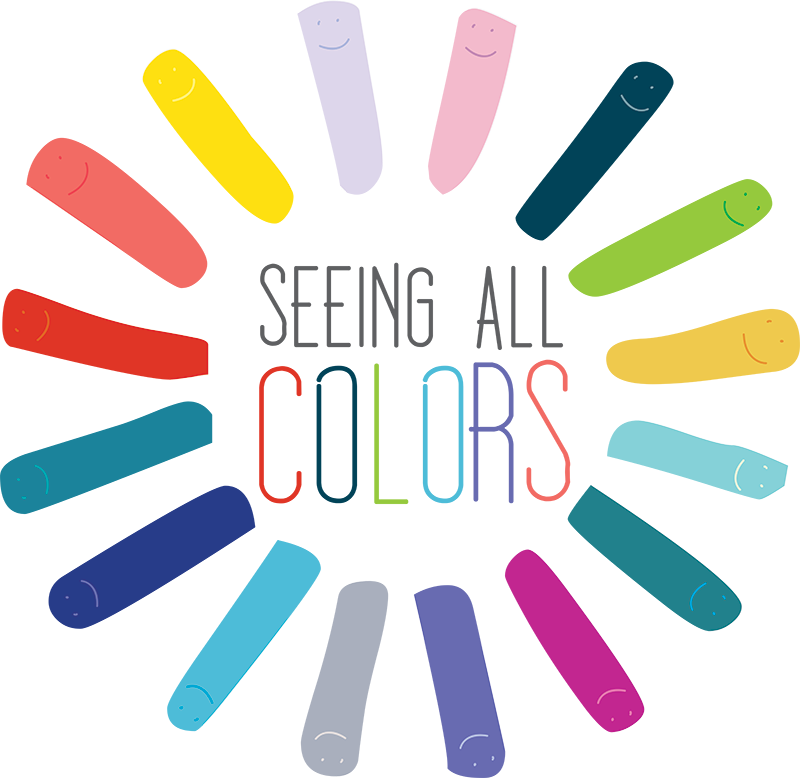 For many people, race is a topic that's difficult to discuss, especially with kids. Avoidance, however, has complicated rather than improved our relationships with one another. In recent years, America has been rocked by the rising frequency of racially motivated hate crimes, deadly incidents of racial profiling, a resurgence of resegregated schools and daily reminders of inequity.
While families of color often feel compelled to have "the talk" about racial bias with their children for safety's sake, too often white families are silent. One reason may be they don't know how to start the conversation. Here's a look at how we all can begin having fact-based, healthy conversations about race to promote understanding and positive change in our community.
WHY SHOULD WE BE TALKING ABOUT RACE?
We all have different physical features, cultural traditions and languages, but the concept of race is not biologically real. It is a system of power that has been reinforced over hundreds of years through social, political and economic means.
"It's basically been laws and practices that have separated [individuals] into people groups with whites at the top and blacks at the bottom," says Dr. Lucretia Carter Berry, an antiracist consultant and educator.
Perceptions of race affect the way we interact with one another and institutions, as well as our placement in society.
"It's related to every aspect of our experience whether or not we know it," says James Ford, co-chair of the Leading on Opportunity Task Force. "Not just for families of color but white families as well."
Understanding how race has been used for the advantage of some people and the disadvantage of others is essential to make sense of many issues our community and country are struggling with today.
"Even if you're a good person, your experience within society will be radically different based on your culture and based on your appearance," says Ford, who was also the 2014-2015 North Carolina Teacher of the Year.
The idea that equality comes from ignoring difference simply isn't true. "We should be color rich and embrace and celebrate all the ways that we can show up in the world," says Janeen Bryant, founder of Facilitate Movement, a consulting agency that helps museums and nonprofits engage new audiences and build community. "… I think 'color blind' is a cop out for when people have difficulty talking about difference."
Ignorance is also dangerous because it can warp our world view and prevent people from speaking honestly with one another. It can also affect our ability to build authentic relationships and feel safe around people who are different from us; it also devalues others with harmful consequences.
"If children don't see race, then they don't see racism," Ford says. "If you teach them not to see 'color,' what you're really telling them is not to be attentive to difference. And they'll start to grow indifference to injustice based on race because we made it taboo to discuss those things."
How to Start the Conversation
One of the most important things for parents to do first is educate themselves with factual and historically accurate information.
"There needs to be preparation," Bryant says. "A little bit of research and some key points [parents] want to make."
Learning how government policies from decades ago are still relevant today is also important, says Amy Hawn Nelson, a researcher at the University of Pennsylvania, who has written extensively on educational equity in Charlotte. For example, the practice of redlining, which began in the 1930s, dictated where people of color could live and prevented them from qualifying for home loans and buying homes. That, in turn affected their ability to accumulate wealth and pass it on to future generations. Neighborhood composition also affected business development and where schools were built.
"You think that's generations ago but deed restrictions 80 years ago still affect families," Nelson, who grew up in Charlotte, says.
Appreciating Difference and Building Empathy
Conversations about race and justice should be relevant to your child's life and experience. "Everything has to be age appropriate," Berry says. "It's not the 400 years of history placed on the shoulders of your preschooler."
These should be ongoing conversations and it's easier if you start them when kids are small. For instance, it's normal for young children to notice difference as they encounter new experiences and people. Instead of shutting down this type of observation, help them explore it in a healthy and respectful way.
"Parents should be talking about skin tones right away with little kids," says Berry, who started Brownicity, an anti-racist resource for families and educators, with her husband. "The construct of race is complicated. But just as they're learning colors… kids should learn [to talk] about skin tones."
Since her family is multi-ethnic, she and her husband consciously started the conversation early with their three daughters. They normalized it and gave their skin tones beautiful names. This approach has provided a framework for later conversations about ancestry and race.
If your children's friends come from diverse backgrounds, use that as another conversation starter, suggests Ford, who previously taught World History at Garinger High School. Ask what they like about their friends and differences they may have noticed like language(s) spoken at home, foods they eat or other cultural traditions,
"[C]ultivating an appreciation for these differences is important," says Ford, and they should be treated as assets rather than deficits.
Over time, the conversation can be expanded to explain in personal ways that, unfortunately, some friends' experiences may be different just because of what they look like: how one family may not get treated the same way as others if they are pulled over by the police because they are African American or a friend of Arab descent may be more likely to be stopped in a security line at the airport because of her ancestry.
Asking children questions relevant to their own lives makes lessons more memorable, Bryant says. When Bryant served as vice president of education at the Levine Museum of the New South, she would look at visiting school groups and pick something really inconsequential — like who was wearing earrings or a blue uniform that day — ask them to imagine they couldn't change that aspect of themselves but were treated differently for it.
"(Children) realize that that's deeply unfair very quickly," Bryant says.
Creating a Better Future for all
Berry compares building an antiracist consciousness to the green movement's efforts to protect the earth. It takes intentionality to raise awareness, change habits and create a more just world. Buying books and toys that are inclusive for home or your child's classroom, choosing doctors and other professionals with different backgrounds are some of the ways we can show our children the truth of a multi-hued world.
"I think it's really important not only to have books with brown and black faces and different languages, but people of color doing every day, normal things," Hawn says.
The way we talk about race also should be updated. Charlotte is a "plurality community," which means no ethnic or racial group represents a majority, Nelson says.
We also need to show children how to combat bigotry when encountered. That means speaking up even when it's uncomfortable.
"We have to model what we want the children to become," Berry says. "For children to be more actively antiracist, they can't do that without us showing them how to do it."
For Bryant, that means her 12-year old daughter often accompanies her to community protests and advocacy events. She tries to provide a framework for what they are doing before they arrive and, afterwards, asks her what she thought of the experience.
"[Kids] are absorbing all the time: hate and love and self-righteousness … we have to make space for them to sort them all out," Bryant says.
We can also look to history for examples of people of various backgrounds who worked for social justice to serve as models for our children to emulate. Ultimately, the message to kids should be truthful, hopeful and empowering.
Berry tells school children: "You have the substance to change this. The fact that you're learning about it right now, you're going to be finding ways to change the world and make a difference."
Learning and acknowledgement are the first steps; continuous engagement and informed action can help to move us forward. As Bryant says, "We co-design the future we want to build."
Liz Rothaus Bertrand is a writer and mother to two boys, ages 6 and 9.
---
Resources for Healthy Conversations about Race
BOOKS:
"All the Colors We Are/Todos los colores de nuestra piel: The Story of How We Get Our Skin Color/La historia de por qué tenemos diferentes colores de piel" by Katie Kissinger.
"A Young People's History of the United States," by Howard Zinn.
"Raising White Kids: Bringing Up Kids in a Racially Unjust America," by Jennifer Harvey.
COMMUNITY ORGANIZATIONS:
GenerationNation helps students learn about and engage in civic issues.
Latin American Coalition works toward inclusive engagement, social justice and equity for people of all backgrounds.
On The Table CLT happening Oct. 24. This second annual event of community conversations will focus on the legacy of segregation.
Southeast Asian Coalition is a great resource for elevating youth voices and talking across race.
WEBSITES:
Brownicity. Resources to promote healthy conversations and dismantle racist beliefs.
Teaching Tolerance. Free resources for social justice and anti-bias education, created by the Southern Poverty Law Center.