Why Does the County Commission Have Student Assignment on its Upcoming Agenda?
Rumors suggest their goal is to delay the student assignment plan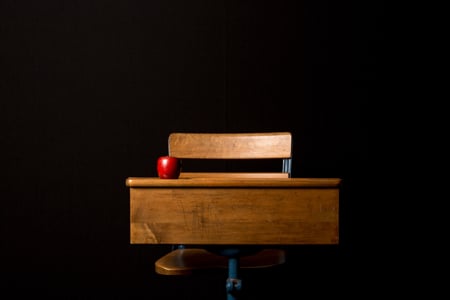 First, I need to be honest. My confidence in the commissioners is a little low these days.
On the heels of several school-related blunders – like refusing to put school bonds to a vote – the Board of County Commissioners voted for their own pay raises in an election year when most of them are running unopposed.
Then recently, a couple of commissioners felt the need to weigh in on the school board's decision to add a student member to its ranks. For example, Commissioner Jim Puckett revealed that he's been young before, so he doesn't see how a student's perspective would add value. Which makes sense since being young today is exactly like it was when Puckett was young.
Anyway.
The commissioners have added student assignment to their agenda for the regular meeting on Tuesday, November 1.
But why?
During the last school board meeting on Tuesday, October 25, the Board of Education praised the county commissioners for providing funds for school nurses and mental health professionals, and they noted that some of what the district has proposed to do in the coming years would be dependent upon a successful bond vote, which of course requires the county's cooperation.
None of this is surprising; in fact, it's just a reiteration of how our process works: The school district provides a report outlining its needs and proposed course of action, and the Board of Education votes on that proposal. If approved, the Board of County Commissioners takes up the matter, since they hold the purse strings.
The question for me, though, is why the commissioners feel it necessary – or, quite frankly, even appropriate – to take up the matter of school assignment before the Board of Education has voted on the district's proposal.
My worry is that the commissioners will show up, once again, as unnecessary impediments to the very real educational needs of our community.
I hope they prove my skepticism wrong; I really do. But what frustrates me most is that there's not a whole lot we can do to hold them accountable at the voting booth if they don't.