Where to Volunteer as a Family in Charlotte
Because giving back is better together.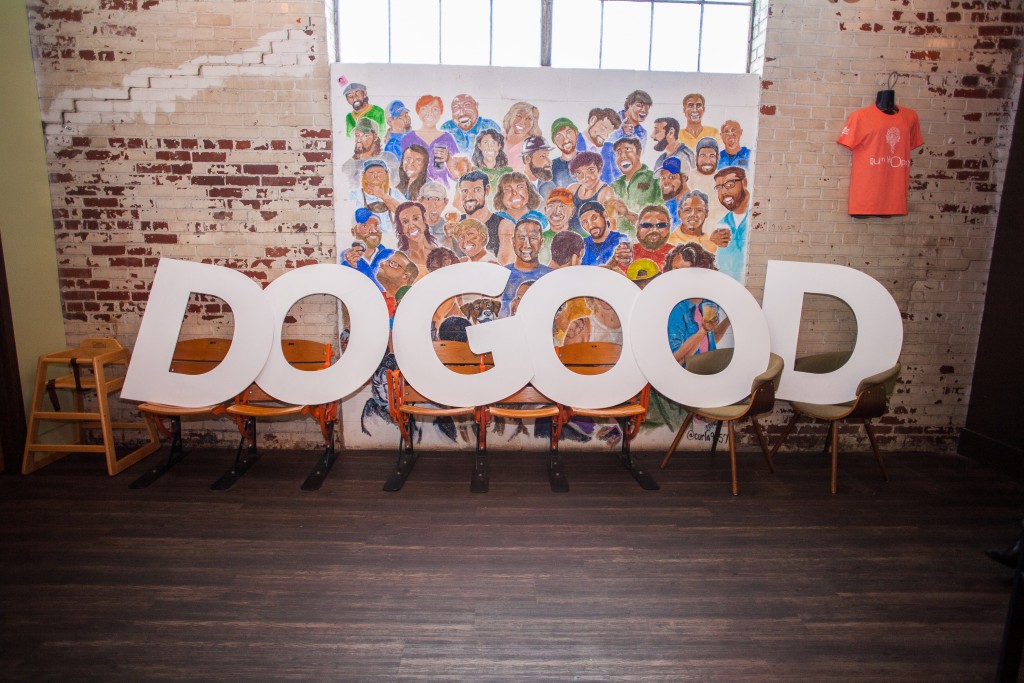 Giving back is better, together. Check out these group activities to find the perfect way for your family to spend time together while getting to know the city and doing good for a local nonprofit.
1. Collecting pop tabs is a fun, easy way to fundraise for families, as a family. Set-up a pop tab collection jar in your home and bring your tabs to the Ronald McDonald House once you have filled the jar. The Ronald McDonald House exchanges the tabs for cash at local recycling centers to build its guest family fund.
2. Flashcards are an awesome tool for teaching kids basic shapes, colors, numbers and letters. Gather the kids and create flash cards for Classroom Central to equip kids while also giving a little extra learning practice to the youngest members of your family.
3. Together as a family, rally your friends, classmates coworkers and neighbors by hosting your own snack and toy drive for Pat's Place Child Advocacy Center. Upon arrival to Pat's Place each client receives a snack and a drink. Upon departure they provide each client with a token of joy in the form of a toy or take-away item. You can help by keeping these goodies in stock.
4. Open your home to a foster dog, puppy, cat or kitten in need of a family of it's own until a permanent home is found for them. The Animal Adoption League takes care of all the vetting, you simply supply the love.
5. Put your family's passion for animals to good use by volunteering as a group at the The Humane Society. Together you can feed the animals breakfast, clean and sanitize their kennels, and of course, play with them to get their day started on the right foot (or paw).
6. If your family likes to have fun together in the kitchen, consider moving the party over to the Urban Ministry Center to help with Operation Sandwich. With up to 800 sandwiches coming out of their kitchen almost daily, there is no shortage of need for volunteers.
7. Loaves & Fishes provides a week's worth of groceries to Charlotte families in need. Groups of up to 15 people are needed to work in the warehouse to sort food and grocery items, as well as a variety of other activities. Ages 10 and older.
8. Get a behind-the-scenes look at how Promising Pages collects and distributes 100,000-plus upcycled books per year. Volunteers are needed throughout the year to count, clean, stamp and sort book donations. Or organize a book drive to collect books to donate to Promising Pages to be distributed to schools and children in the community.
Nicole Copsis is the chief storyteller for SHARE Charlotte, an organization committed to making it easy to connect people with organizations to do good and help others. Don't see an opportunity that is perfect for you? Fear not- there are hundreds more to choose from at sharecharlotte.org.