Where to Go to See Animals in Charlotte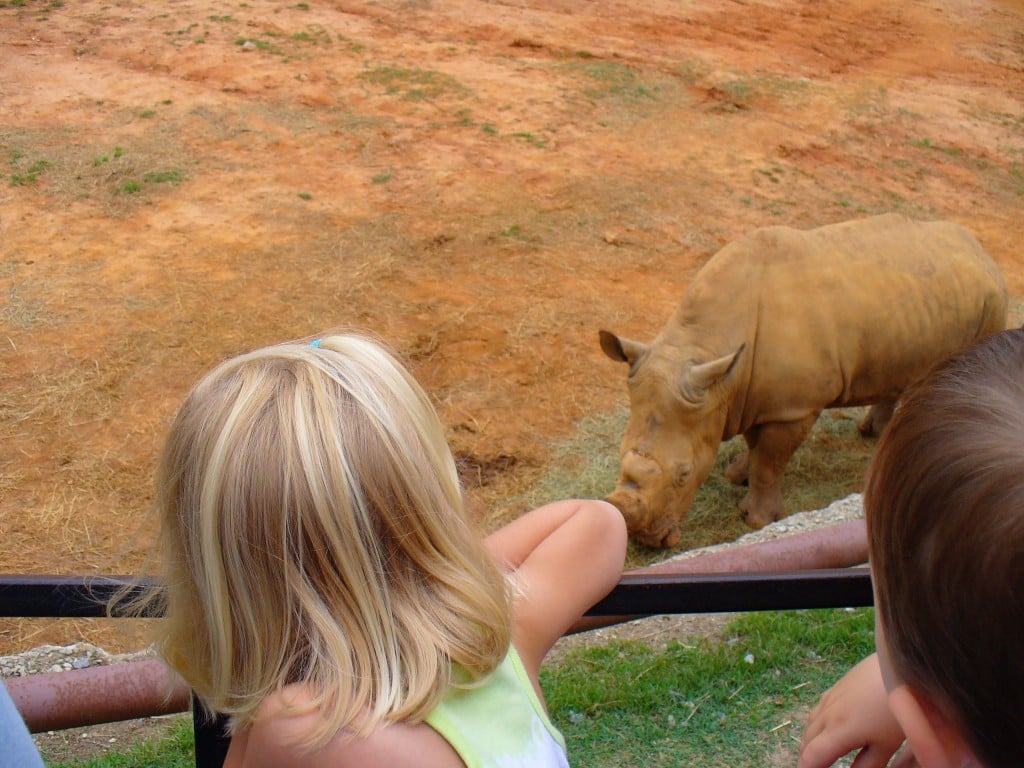 Spending a day at one of the larger zoos is fun, but did you know there are some other great places to see animals in and near Charlotte? Whether you're looking to take a "safari" ride, learn more about animal rescue and conservation, or dip your hands in a touch pool with some sea creatures, here are are some ideas for future family outings with animals.
Take a horse-drawn wagon ride through the farm and feed animals such as giraffes, zebras, bison, and flightless birds such as emus. You can also drive through the 3 ½-mile trail in the comfort of your car, just be sure to buy a bucket of feed before you go—the animals will be waiting on you! Throughout the month of October, the ranch hosts a fall festival with a pumpkin patch, a giant corn box, a pumpkin slingshot, and other fun activities. Another popular event is the Easter Eggstravaganza in the spring. Note: Lazy 5 Ranch does not take credit or debit cards, so be sure to bring cash with you. 15100 Mooresville Road, Mooresville.
---
Located in nearby Rockwell, the exotic animal rescue park Tiger World seeks to teach visitors about animals that are part of the endangered and threatened species of the world and includes animals from Africa, Asia, Australia, and North and South America, such as lynx, leopards, cougards, bears, and baboons. Most of the animals are rescued, including a majestic white lion named Michael, and visitors can purchase feed cups for the birds, bears, monkeys, and wolves. 4400 Cook Road, Rockwell.
This interactive zoo is privately owned and operated and is open year-round. The property contains a Western-themed general store, zoo gift shop, and animal enclosures with exotic animals such as camels, antelope, tigers, and kangaroos. It also features a popular Christmas Wonderland of Lights during the holiday season and camps during the summer. 448 Pilch Road, Troutman.
Walk along the picturesque Raptor Trail as you learn about owls, vultures and more than 30 other species of raptors and other birds of prey, including personalized stories of the inhabitants featured on the enclosures. Learn more about how the birds are rehabilitated, as the center is also home to the Jim Arthur Raptor Medical Center, and a new nature playground perfect for younger children, complete with a fairy house and imagination play areas, opened this past fall. 6000 Sample Road, Huntersville.
Do your kids enjoy learning more about ocean creatures? SEA LIFE Charlotte-Concord Aquarium is located right inside Concord Mills and has more than 250 different species of marine life. Kids can walk through 10 different interactive zones, check out the sea creatures, such as clownfish, seahorses, jellyfish, sharks, rays, and an octopus, and learn about the importance of ocean life conservation. 8111 Concord Mills Blvd., Concord.
Rowan County's Dan Nicholas Park is a popular spot for families with its campgrounds, picnic shelters, paddle boats, gem mine, carousel, mini golf, water plaza, and train station for little ones, but it also has some opportunities for animal adventures, too. The Cheerwine Aquarium has fish housed in simulated habitats, different species of snakes, lizards, and even alligators. The barnyard has a pig, goats, sheep, a cow, and a miniature donkey, and other wildlife visitors can visit with include a black bear, a red wolf, otter, bald eagle, and a bobcat. 6800 Bringle Ferry Road, Salisbury.
If you're looking to make a day of it and don't mind driving just a little further, the North Carolina Zoo has numerous animals to check out in what is known as the world's largest habitat zoo. The animals are given plenty of room in their natural habitats so be sure to remember comfortable shoes for your visit. You'll find polar bears in the North America exhibit, along with sea lions and harbor seals, and rhinos, elephants, and gazelles and more in the African exhibit. Two new ocelot kittens were also recently born at the zoo and will be available for visitors to see by the end of October or early November. There are also plenty of attractions for kids, including a ropes course, carousel and giraffe-viewing station. 4401 Zoo Pkwy., Asheboro.