Where to Get Your Bubble Tea Fix in Charlotte
Mix up your beverage routine with this Taiwan inspired drink.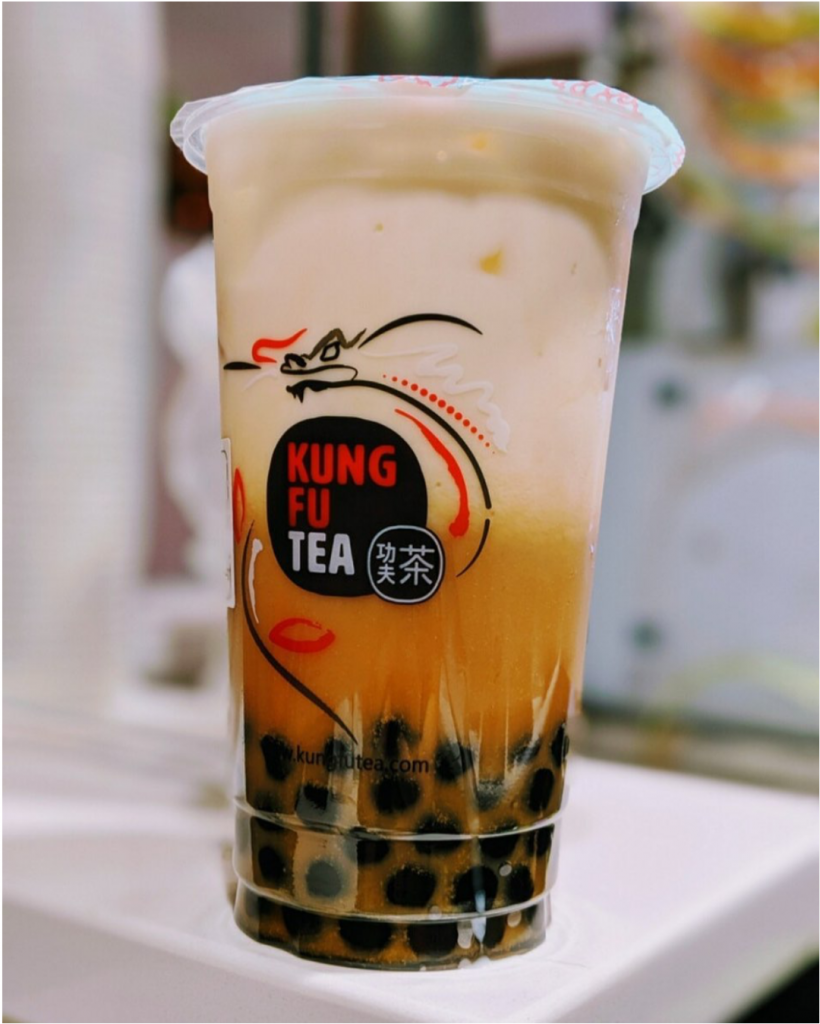 Originating from Taiwan in the 1980s, bubble tea is as cool to look at as it is to drink. The delicious treat starts with a tea base then piles on ice, milk, fruit, fruit juices, and finally signature "bubbles" – yummy tapioca pearls – to create a layered wonderland. A good shake and a large straw to slurp up the pearls at the bottom and any day becomes instantly special. Most stores can customize orders to your sweetness taste and pack on as many toppings as you'd like. Whether you are a bubble tea aficionado or boba curious – below are several places in Charlotte to pick up this unique treat.
With over 75 flavors of bubble tea, you are sure to have a fun time finding a favorite. Owner Vinh Le suggests starting with the more traditional milky teas like the Kung Fu Milk Tea or Taro Milk Tea. If you are looking for something refreshing, Le recommends the Passion Fruit Green Tea or Strawberry Lemonade. They also offer classic teas including Black, Green and Oolong, sweetened with sugar or honey. "Most of our drinks are completely customizable, and our baristas will be able to guide you to the right configuration," she says. The South Blvd. location has in-store seating at half capacity and the Arboretum location is offering take out only. Delievery is available from both locations. Multiple locations. 704-544-1002.
"Gong Cha," meaning "tribute tea for the emperor," was founded in 2006 in Kaohsiung, Taiwan. Gong Cha prepares fresh drinks and pearls (bubbles) using tea from Taiwan tea estates. Not sure where to start? Try the Milk Foam Green Tea – the house specialty. Pick up and delivery only. 601 S Kings Dr Suite k, Charlotte, NC 28204. 980-613-8712.
If you are looking for a truly authentic bubble tea experience, a stop at Sharetea should do the trick. This company makes its tea from leaves and select ingredients shipped directly from Taiwan. Sharetea began in Taipei, Taiwan serving to-go black tea and milk tea drinks to happy customers. Today the company has over 450 stores in 18 countries! While dine in is not currently available, a few tables are open outside. You can also have your order delivered via UberEats, Doordash, Grubhub or place your order online via the Website for quick pick up. 1204 Central Ave Ste 102, Charlotte, NC 28204. 980-299-6006.
Opened in January 2019, Binki Cafe is located across from UNCC – a short walk from the JW Clay Station on the LYNX Blue Line. Customers rave over the Thai Tea and The New York from the colorful Galaxy Series which consists of 5 fruit flavors and Flower Tea then filled with LED ice cubes that light up! Another popular selection is the Brown Sugar Milk Tea made with Earl Grey Tea and swirled with brown sugar molasses. Yum! Binki Cafe has recently added a full menu including ramen dishes, rice bowls, shareable appetizers and more. The store is open until 11 p.m., so your bubble tea is ready any time you are. The dining room is open at half capacity and phone orders are encouraged. 9211 N Tryon St #5, Charlotte, NC 28262. 980-859-2002.
Owner Tony Lin fuses his over 12 years of bubble tea expereince into every drink at MiGuo Bubble Tea. Kelly Chen, Manager of MiGuo Bubble Tea, notes each tea is freshly brewed when ordered and combined with high quality ingredients. Popular menu choices include Classic Milk Tea, Rose Milk Tea and Thai Tea. On a hot day try a fruit tea or a mango, Oreo or strawberry lemonade drink. Or power through the mid day slump with a signature coffee and carmel frappuccino. Outside patio dining only but delivery is available through Grubhub and Postmates. 8318 Pineville-Matthews Rd #703, Charlotte, NC 28226. 704-752-6090.