Where to Find Dog Parks in Charlotte
If you have a puppy with lots of energy to burn, head here!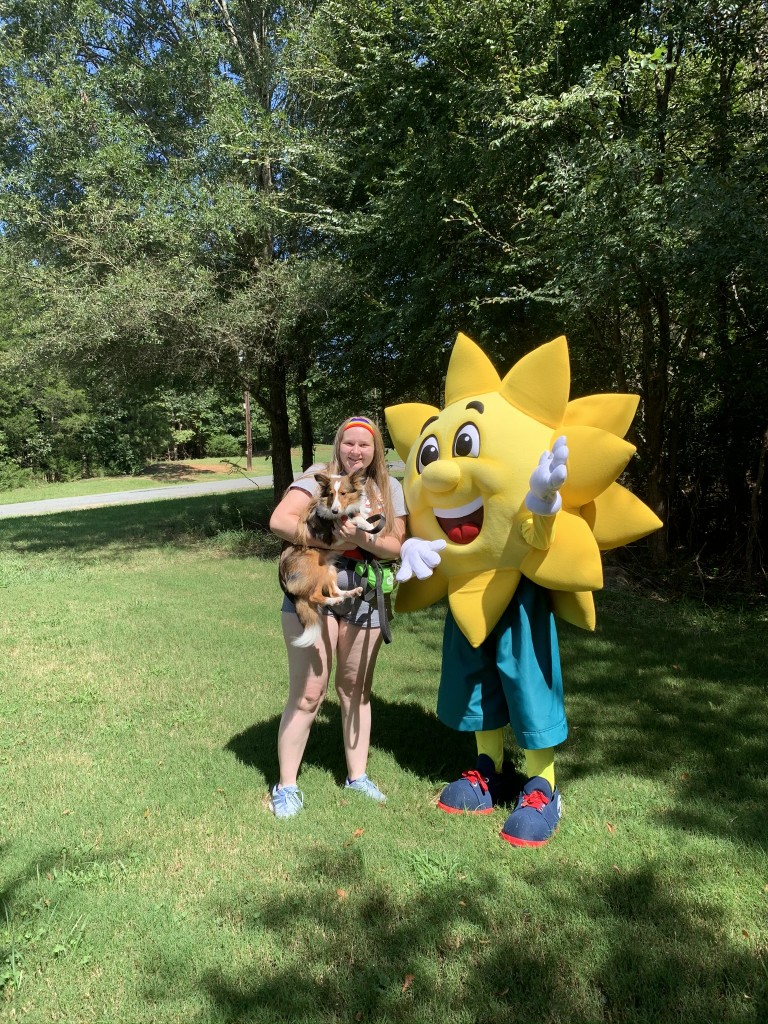 If your holiday gifts included a four-legged friend with tons of energy to burn, head to a nearby dog park where the newest family member can socialize and give you a much-needed break. Charlotte-Mecklenburg has a variety of parks all over the city, so find a favorite near you or explore them all!
Rules for dogs and their humans are listed below and all canines must have current vaccinations, including a rabies tag with number and current DHLPP and Bordetella shots. Social distancing and mask rules are also in effect when visiting.
Dog Park Locations
Frazier Park – You and your buddy will enjoy this quaint park with a section for small and larger dogs. Plus with a public water supply, you can leave the water dish at home! 1201 W 4th Street Ext, Charlotte, NC 28202
 Swaney Pointe K-9 Park  (Ramsey Creek Park) – With four wooded acres of fenced-in, off-leashed space, you may have a hard time convincing Fido to leave. There are two fenced-in secure sections  – one for dogs greater than 20lbs (large) and another for dogs less than 20lbs (small). You'll also find several picnic tables and a constant supply of fresh running water. This is a popular park for pooches and their owners so you and your dog are sure to find a friend.  18441 Nantz Road, Cornelius, NC 28078
Barkingham Park (Reedy Creek Park) – With 4 acres of space to roam, run, fetch and play –  you will both come home tired.  2900 Rocky River Rd, Charlotte, NC 28213
Ray's Fetching Meadow (McAlpine Creek Community Park) – After you wear the dog out in the 1 acre, fenced-in area, click on the leash and explore the rest of this 114-acre community park with three-acre lake and fishing pier,  bike and nature trails,  picnic areas and more.  8711 Monroe Rd, Charlotte, NC 28212
Davie Dog Park (William R. Davie District Park) –  If your pooch is into wide, open spaces, a trip to David Dog Park should do the trick. This fenced-in area with loads of room to roam is on 4 acres and includes separate fenced-in areas for small and large dogs.  4635 Pineville-Matthews Rd, Charlotte, NC 28226
Shuffletown Park – Shuffletown Dog Park offers 4 acres of fenced-in space and a separate section for large and small dogs. Two paws up!  9530 Bellhaven Blvd, Charlotte, NC 28216
Clark's Creek Community Park – Start by meeting new friends at the dog park with separate areas for small and large dogs, then finish with an on-leash hike at the nature preserve located across the street. 5435 Hucks Rd, Charlotte, NC 28269
Dog Park Rules
No matter which park you choose to explore, the following rules are in effect and enforced.
No animals other than dogs may be brought into the fenced area.
All dogs must be leashed until safely inside the dog park and returned to a leash prior to exiting.
Dog owners must remain in the fenced area while their dogs are using the dog park. Owners must be in view of their dogs and have voice control at all times.
Children accompanying dog owners must be strictly supervised and at least 12 years old to be allowed inside. Spectators should remain outside the fenced area.
Aggressive dogs and female dogs in heat are not allowed. Owners must immediately leash and remove dogs from the dog park at the first sign of aggressive behavior.
Please be courteous to others and remove any sick dogs from the dog park.
Owners must dispose of waste properly in the designated on-site containers.
While small bite-sized training treats are permitted, food in bowls, long-lasting chews, or glass containers are not allowed.
Smoking and eating are not allowed inside the dog park.
No more than 3 dogs per person are allowed on any single visit.
Puppies less than 4 months old are not permitted.
Dogs must be licensed and vaccinated for rabies and DHLPP. Current license and rabies tags must be worn on the dogs' collar at all times.
North Carolina State Law requires all dog bites to be reported to CMPD Animal Control Bureau by calling 311.
In addition, owners are required to assist in the investigation of incidents of aggression or biting by providing appropriate identification and information to CMPD, AND to other dog owners who are involved with the incident under investigation.
Owners are liable for any injury or damage caused by their dog and are fully responsible for their dogs' actions.
Dog parks close at sunset.
Leash up, head out and explore these local dog parks!