When is it OK to Leave Your Child Home Alone?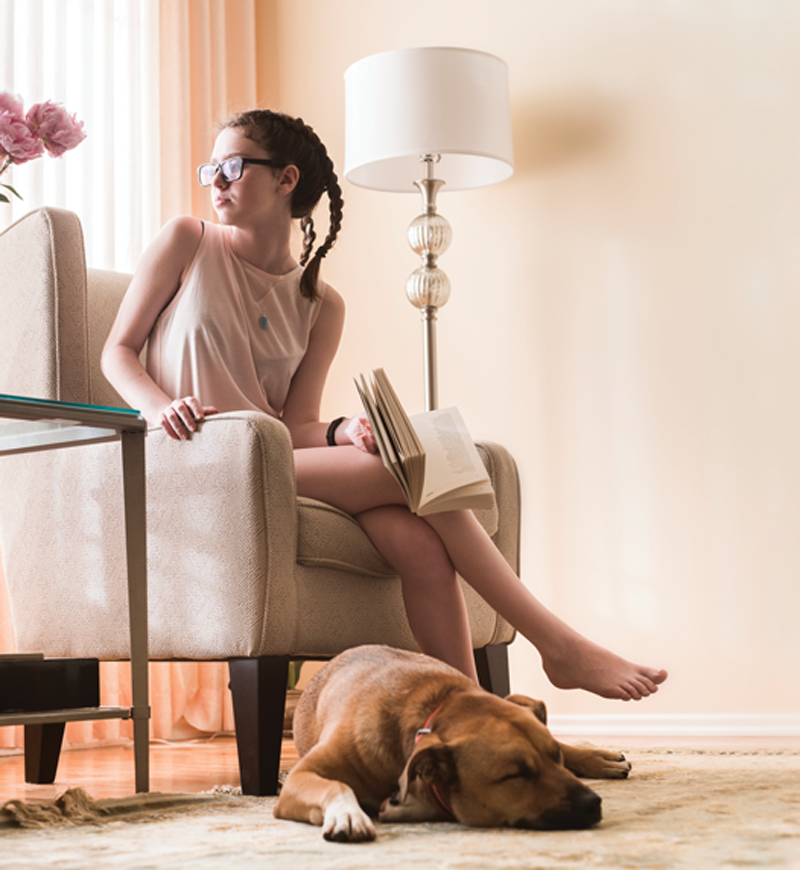 Editor Michele Huggins discusses how to know when your child is ready to stay home alone on WCNC Charlotte Today.
---
There's something about hearing those words — home alone — that immediately conjures up the image of a young Macauley Culkin with his hands slapped up against his cheeks and his mouth open in a big scream in the movie "Home Alone." As a new school year kicks off, parents may be toying with the reality of letting their child be home alone for a few hours after school. But when is it OK to leave a child home alone?
Some states have laws regarding a minimum age for leaving children home alone: Illinois law requires children to be 14 years old before being left alone; in Maryland, the minimum age is 8, while in Oregon, children must be 10 before being left home alone.
In North Carolina, there are no hard and fast rules. The Department of Health and Human Services follows the state fire code, which says children under the age of 8 must be supervised due to the risk of fire. After that, it's up to the parent's discretion.
Are They Ready?
"When deciding whether to leave kids home alone, parents have to use [their] own judgment, because every child is different," says Leslie Petruk, director of The Stone Center for Counseling and Leadership in Charlotte and licensed family counselor. "Think about their maturity level and whether they've got good impulse control."
You might already have a good handle on those things, but it can help to observe their behavior when they aren't being directly watched. Remember too, it's not as much about following rules, but more about staying safe.
"Kids will always test limits," Petruk says, "but the question of whether or not they are ready to stay home alone isn't so much about whether they try to sneak in an extra TV show or eat a few cookies for dinner."
Ask yourself these questions about your children to help gauge readiness:
Do they tend to obey the house rules?
Do they tend to make good decisions?
Do they have good impulse control?
Do they understand the difference between dangerous situations and safe situations?
Do they know how to respond in an emergency, if one did arise?
"When we began observing how our children acted when we weren't in the same room with them, it really gave us a sense of their behaviors and typical responses," says Robin Brooks, a mother of three children, ages 13, 11 and 6, in Rock Hill, S.C. "Within the past couple of years we've left all three kids at home for short periods of time only during the day. I'm pretty sure the kids sneak candy and watch extra TV when we're gone, but I trust them on bigger issues like not answering the door and what to do in an emergency. We lay some basic ground rules, and then trust them until they demonstrate poor judgment."
Talk About It
Talk with your children to see how they feel about staying home alone. Some children may be ready for it before you are, realizing it's a new step toward independence, while other children may show hesitation.
"If your child seems anxious or worried, it's a good indicator they're not ready," Petruk says.
Talking with siblings about what is expected is also important. "It's good to have a conversation with the kids to let the younger one know the older one is in charge, but also let the older one know they can't abuse their power," she says.
Safety First
Laying a few ground rules and going over safety procedures can go a long way in easing anxieties for kids and parents. If your child doesn't have a cell phone, be sure that a phone is in the house that they can use to call in case of an emergency, and have your child text you once they are home safe if arriving home alone after school.
Other safety basics and expectations to address:
Know how to use the stove and the microwave, if this is allowed.
Set expectations for answering the door or the phone.
Make sure they know how to lock and unlock doors.
Leave a list of emergency numbers, including neighbors and family.
Make sure they know how to get in touch with you.
Create rules around posting on social media about being home alone.
Make sure you have parental controls set on digital devices so no one stumbles onto something they shouldn't.
Set guidelines for whether friends are allowed over and are they allowed to leave the house to go to a friend's house.
Designate a neighbor's house as a "safe house" for your child to run to if he or she feels in danger.
Go over how and when to call 911.
"Role play is a great way to teach kids how to handle different situations and help you both feel comfortable in their ability," Petruk says. "For example, ask them what they would do if someone came to the door, or what they would say when they answer the phone."
Taking the Plunge
Once you've decided it's time to venture out on your own, start out with a short amount of time, such as half an hour, and gradually increase the time away. While it's hard not to worry a little bit, enjoy this newfound freedom, and understand it's good for your kids too.
"We don't want to teach our kids that the world is to be feared," Petruk says. "Giving them independence communicates to them that we trust they can handle the situation and make good decisions, helping grow their self esteem."
---
Karen Alley is a freelancer and also mom to a 12-year-old.