What You Can, Can't Do Under Charlotte's Stay-At-Home Order
Restrictions begin at 8 a.m. Thursday, extend through at least April 16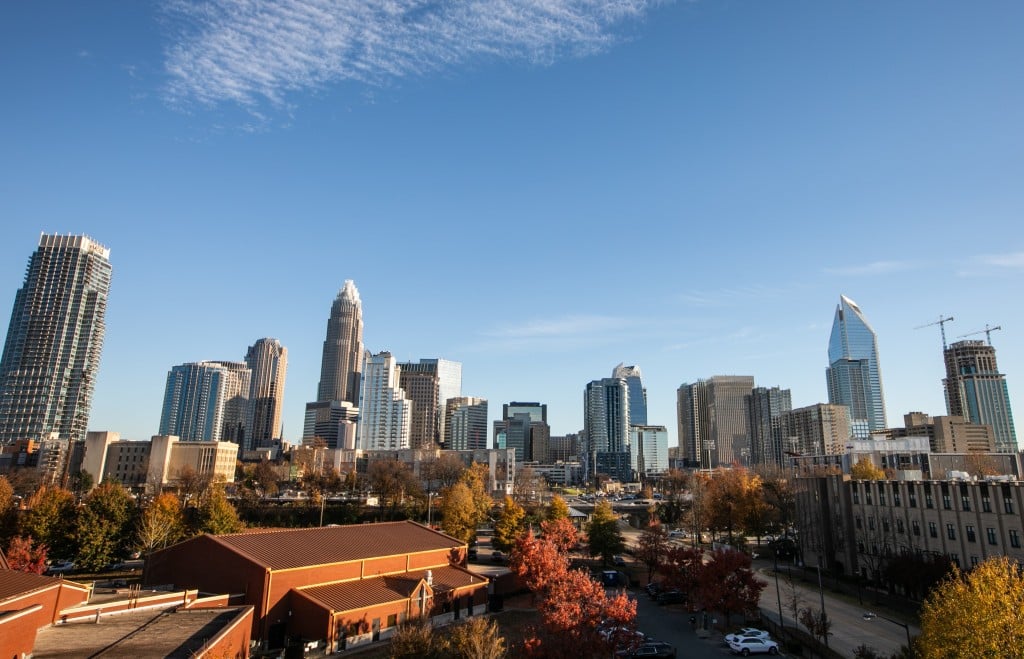 Here's what you can do under the stay-at-home order that Mecklenburg County Emergency Management ordered Tuesday and which takes effect at 8 a.m. Thursday and will remain in effect for the following 21 days—through at least April 16:
See a doctor, visit a pharmacy for medication, or seek emergency help;
Shop for groceries, including supplies needed to work from home and to maintain the safety and sanitation of your homes;
Walk, hike, run, play golf, ride your bicycle, and visit public parks and recreation areas, as long as you stay at least six feet from anyone else;
Care for or transport family members, friends, and pets if they need it;
Leave your home to provide essential professional services, like construction, building maintenance, airport operations, utility operations, media, banking, and sale of hardware and supplies.
Acquire takeout or delivery food from restaurants.
Hospital and medical workers, pharmacy employees, law enforcement, firefighters, paramedics, some government employees, and some food service and grocery store employees will be allowed to travel to and from work.
Here's what you can't do—and if you do it, you're at risk of being charged with a crime punishable by as much as six months in prison:
Gather in groups of more than 10 people. That means at your home or anyone else's, inside or outside. That means the closing of amusement parks, water parks, museums, fairs, play centers, playgrounds, recreation centers, gyms, bowling alleys, movie and performance theaters, and clubs. This restriction goes beyond the 50-or-fewer order that Governor Roy Cooper has already issued;
Visit loved ones in a hospital, nursing home, or skilled nursing or assisted living facility, except in limited circumstances published on the facilities' websites;
Visit friends and family unless it's necessary.
The order applies throughout the county; it was signed by Charlotte Mayor Vi Lyles, Mecklenburg County Board of Commissioners Chairman George Dunlap, and representatives of Cornelius, Davidson, Huntersville, Matthews, Mint Hill, and Pineville. The CEOs of Atrium Health and Novant Health, the county's largest hospital systems, wrote County Manager Dena Diorio on Monday to request the order, modeled on similar actions taken in other counties and states.
It establishes provisions for businesses to conduct "minimum basic operations," including protection of the building and inventories; and "essential travel" for necessary business and other operations or for care of children, the elderly, and the disabled.
The Charlotte-Mecklenburg Police Department will handle enforcement; to report a violation, call 311. Anyone who violates the order will be subject to be charged with a Class 2 misdemeanor, which carries a penalty of between 30 days and six months' imprisonment.
The county has set up a hotline for anyone with questions about what is and isn't allowed under the stay-at-home order: 704-353-1926. It's operational from 8 a.m. to 8 p.m.
Links:
County Public Health Director Gibbie Harris reported 142 confirmed COVID-19 cases in Mecklenburg County on Tuesday, up from 127 on Monday. Approximately one in five of the 142 cases has been hospitalized, she said.