What Labor and Delivery Nurses Wish You Knew
The real lowdown from the pros.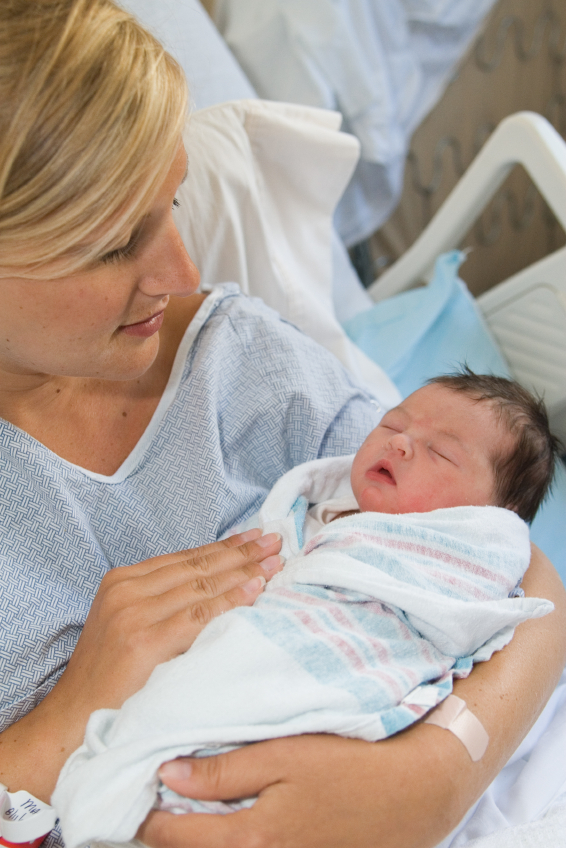 Every first-time mom-to-be has similar questions: What do I bring to the hospital? Should I use a doula or midwife? What can I do to prepare for labor? How long will it take?
Advice from mothers, sisters, friends and complete strangers often is plentiful, but the real lowdown from the pros is the most helpful. We asked a labor-and-delivery nurse, a mother-baby nurse and a certified nurse midwife for advice. Here's what you should know before your bundle of joy arrives.

Take Classes
Childbirth-preparation classes are best taken at 30-32 weeks, because the weekly meetings give parents the opportunity to ask questions of labor-and-delivery nurses, as well as take questions back to their doctor if necessary.
"They give lots of information to prepare parents and help them make sound decisions," says HoYu Pan, a labor-and-delivery nurse at Duke Birthing Center in Durham. Depending on the location, the classes also may include a tour of the hospital facilities so new parents can see where they'll be admitted and where they'll stay. Some hospitals offer virtual tours so parents can learn about the admission process, making it will be easier for them when they arrive.
"A lot of women don't have a clue as to how (parenthood) might change them, and younger people aren't aware of how a baby is going to totally change their lives," says Deb O'Connell, a certified nurse midwife and owner of Carrboro Midwifery. "A parenting class is worth the money."

Make a Packing List
What do you bring with you? Your own pillow(s) might be at the top of your list. According to Dana Morris, a labor-and-delivery nurse at Forsyth Medical Center in Winston-Salem, people love their own pillows. Either the hospital pillows aren't fluffy enough, or there aren't enough of them.
Excited parents-to-be consistently remember the camera and/or video camera, but they rarely remember both. If you want the first-day handprints and footprints put in the baby book, remember to pack the book in your suitcase. Most hospitals have a first-day photograph service, so make sure you bring that first-photo outfit, too.
Finally, many moms think they need to bring diapers and formula with them, but hospitals have these supplies readily available.

Expect to See Many Faces
Be prepared to meet a number of medical personnel while you're at the hospital — during birth and after — including doctors, nurses and anesthesiologists. "There are people coming in and out of the room," says Erin Birkmeyer, a mother/baby nurse at Presbyterian Hospital in Charlotte. "Parents don't realize how many people are involved in the care of both mom and baby." After the delivery, and depending on the hospital, there may be one nurse for the mother and one for the baby, to make sure both are recovering and healthy. They'll check on you regularly for the first few hours.
Not sure you want to give birth in a hospital? Consider a midwife, either for a home birth or a delivery at a birthing center. "Midwives are the experts in low-risk deliveries," says O'Connell, advising women to educate themselves about their options. "We've been delivering babies for centuries. Most American first-time parents aren't aware of what is out there — hospitals, birth centers, home births — determine which is the most comfortable for you."

Ask Questions
Even if you're not planning a natural birth, O'Connell advises parents to interview their health care provider. "Don't be afraid to ask questions. 'How long have you been practicing? What is your rate of C-sections? Do you support natural childbirth? What's your epidural rate, and how experienced are your anesthesiologists at giving them?'"
If you're going to use a midwife, O'Connell suggests you find out if he or she is board certified. Know, too, there is a difference between a certified nurse midwife and a certified professional midwife. Also find out if doulas are allowed at the hospital.

Share Your Birth Plan
"If you come in with specific ideas of what you do or don't want during labor — whether it's specific music, a very quiet environment, or if you don't want to be asked if you want pain medicine — we'll read your plan and try to follow it as best as we can," says Morris.
But having a plan doesn't mean you have to stick to it. Every birth is different, and pain levels — and tolerances — vary. It's OK to decide in the middle of labor that you need to make a change to that labor plan. "Just because a mom's decided something initially doesn't mean she can't change her mind," says Morris. "If you can sit still long enough for anesthesia to do their work, you can get an epidural."
However, Pan cautions about getting an epidural too early because it can lead to a longer labor. "People don't realize an early epidural will affect fetus rotation and can extend labor and pushing time. The ideal time would be in the middle of the active stage of labor, around five or six centimeters (dilated). Walking around will help the baby rotate to the proper position and will shorten the second stage of labor."
Once you have an epidural, adds Pan, you're not able to leave the bed, so you can't help the baby rotate, which can lead to complications that could lead to a caesarean section.
Even in the hospital, you can have a midwife or doula with you if you want a natural birth but feel the need for the security of a hospital setting in case something goes wrong.

Be Patient — Birth Takes Time
"There are so many TV shows and reality shows about giving birth right now, and it's generally not as fast as it is on TV," says Morris. "(Moms aren't) prepared for the pushing process to take as long as it does. It can take two hours (of pushing) for a first baby."
Pan agrees and goes one step further. "Parents probably don't know that even an induction can be a two-day process. If the cervix isn't ready, mature, it's going to take two days."

Get Your Rest
Realize you're going to be tired. "The thing parents don't know at all is that after delivery they'll be up every two hours, even in the hospital, because of breastfeeding," says Pan. "The maximum you'll be able to sleep is three hours at a time."
Birkmeyer encourages Mom and Dad to rest while they can in the hospital. "New parents will have tons of visitors, but when you have so many, you never have time to rest, and (then) you're exhausted and going home. You're going to need a lot of help when you get home. If you have friends and family who can help out or cook a meal, take it."

Take Care of Yourself
Guard your health before and after the baby comes. "It usually takes two weeks for a mom to get back to normal, but it takes six weeks for a complete recovery," says Birkmeyer. So after about two weeks, you'll start feeling pretty good again, but your body is still recovering from labor for another month after that.
"A lot of (moms) are not aware of how important the first trimester, even pre-pregnancy, is," said O'Connell. Entering a pregnancy at a healthy weight can make a difference when it comes to hypertension and gestational diabetes. Prenatal vitamins are a must to help keep mom and baby healthy.

Welcome Breastfeeding Help
If you're breastfeeding, a lactation specialist will be available to help you while you're in the hospital. Usually you won't meet the lactation specialist until after delivery, but check with your labor-and-delivery nurse, as well. At Forsyth Medical Center, labor-and-delivery nurses are trained to help new moms with the initial feeding.
"The lactation consultant is available for your entire stay, and visits once a day," says Birkmeyer. "Sometimes at first it's kind of difficult. By the time you go home, we'll make sure you're comfortable with it and confident that you're doing it right."
Remember, you've never done this, and neither has your baby. Relax and enjoy this time, and don't be afraid to ask questions.