What Happened to My Car?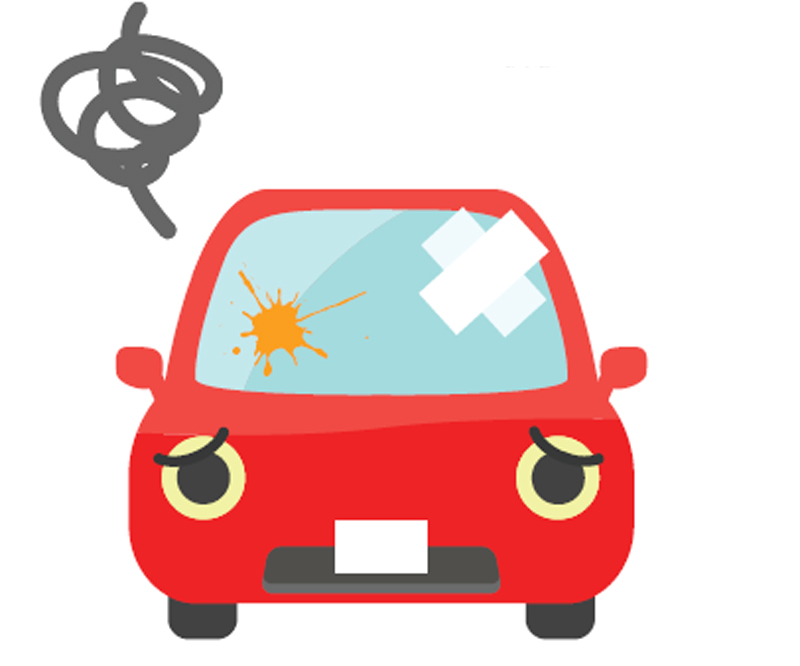 I've never been a "car guy," but I've always taken pride in keeping my car neat and clean. Even my first car — a used, early 1980s Nissan Stanza that Kelley Blue Book would be none-too-kind complimentary — still got my caring attention. The FM radio didn't work and it melted cassette tapes after three songs, but it was clean. I kept Armor All and wipes in the glove box, and there was never a soda can or wrapper on the floorboard.
Being the extremely cool guy I was in those high-school years, I traded up to a Ford Aerostar minivan. Nothing impresses a 16-year-old girl and her protective father more than a guy who drives a minivan with all the back seats removed. I have an excuse though. I started my own professional DJ business and needed something that could accommodate my huge speakers, lights and crates of music.
Fast-forward more than 20 years to my current car, which is a hot mess. My 2007 Hyundai Santa Fe has over 125,000 miles on it and has been with me since before our oldest son, Tyler, was born nine years ago. For several years after Tyler was born, and then our second child Chase came along, I tried to immediately clean up spills and stains. I remember attempting to clean a stain in my back seat for an hour after my youngest son, Chase, spit up a milkshake that he drank too fast when he was a toddler. It didn't work.
I went to one of those big commercial car wash places and learned that they couldn't clean my seat because it contained my son's "bodily fluids." His spit up was being treated like it was from a crime scene. I later tried to have a professional detail company that wasn't afraid of "bodily fluids" take a shot at it. They got rid of the smell, but the evidence remained. Join me now in a chorus: "Eww."
I'm not sure at what point I gave up trying to preserve and revive the interior of my car, but I did. As time goes by, it just gets worse. For example, something clearly melted its way into the plastic of the back-seat cup holders and armrest. The armrest now must remain in the down position so no one can see the massive stains that lie beneath. It also appears that a sucker (I think?) melted on the carpet of the back seat — not conveniently on the removable and easily replaceable floor mat — but on the carpet itself. Add in the hidden milk spills and discarded bananas (those always smell great), melted crayons, fossilized fast food and dog hair, and you've got a perfect storm of back-seat nastiness. (You're welcome for the visual).
For now, I deal with the mess and dream of the blissful day when I have a clean, food-free vehicle, but that will have to wait until the kids are older. Until then, I avoid having non-family members ride with me. A man has to have standards. Speaking of which, what would you think if you got into someone's car and there were towels draped all over the seats? This is hypothetical, of course. I'm asking for a friend.
---
Derek James is a host of WCCB News Rising. He and his wife live in Charlotte with their two sons who are age 9 and 6.