What Are College Admissions Officers Really Looking For?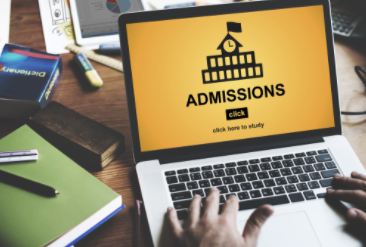 SPONSORED BY
What Are College Admissions Officers Really Looking For?
Photos courtesy of Charlotte Country Day School/shutterstock
Katie Elsasser, Director of College Counseling at Charlotte Country Day School, gets beyond the numbers to share why more and more colleges are moving toward test-flexible admissions and seeking students who demonstrate grit, empathy, and passion.
---
I recently attended the National Association of College Admission Counselors conference and sat in on a session called "Peering into the Crystal Ball: Selective College Admission in 2025." Among the panel were representatives from Princeton University, Bucknell University, Drew University, and the Western Interstate Commission for Higher Education, who all spoke about the trend toward valuing candidates who show "performance based character" and "grit." That's not to say that good grades and a challenging academic course load in high school are not important. But when colleges are looking at thousands of applicants with strong "numbers," they look beyond that for the humanistic attributes that indicate a young person who can make an impact.
More and more, they will be looking for students who are responsible in accomplishing an objective, who persevere, who are curious. They want students who meaningfully contribute to their communities and/or their families, who have overcome obstacles and who work hard. These colleges seek students who can demonstrate that they are decent and kind to others day to day and who have made a great impact on others.
There will be less emphasis on testing; indeed, there are many colleges and universities who are test-optional. Janet Rapelye, the dean of Admissions at Princeton said that while they will continue to seek students with academic excellence, they will also be looking for students with "fortitude"— those who are persistent and do well with team work and group settings, who have a tolerance for others. The challenge for students will be to show that they have those qualities with authenticity, not just to impress college admission offices.
As a college counselor and the parent of three Country Day graduates, I can firmly attest that we are producing the kind of well-rounded, passionate graduates that selective colleges are seeking. Here are just three reasons why I think our Upper School makes our students ready for college and beyond:
Strong Adult/Student Relationships
Country Day students are known and nurtured by their teachers, advisors, and coaches. The small student/teacher ratio means that students are supported when they are struggling and empowered to achieve their absolute best when they are ready to be challenged. Last May, Alex Kim '13, a Park Scholar who graduated valedictorian from NC State, wrote this to his former Country Day teachers:
"I am writing to thank you all, once again, for the outstanding education you provided me during my high school years. One thing I've grown to appreciate more and more throughout my time in college was how well prepared I was to tackle the challenges ahead because of the rigorous education, drive to persevere, and critical thinking skills that you all instilled in me.
I've been reflecting a lot recently on the people who have had the biggest impact on my life in developing me into the person I am today, and all of you constantly are in the front of my mind. Thank you again for guiding me, mentoring me, and for being the kind of teachers that many kids can only dream of having."
The International Baccalaureate Diploma Program
We're celebrating our 25th year of offering the IB diploma program, a rigorous, well-rounded curriculum that promotes international mindedness; develops research, writing and thinking skills; and emphasizes reflection and growth. Between 20 and 25 percent of any given class is accepted into the IB program, yet the IB philosophy is reflective of the overall Country Day approach that emphasizes critical thinking, problem-solving, risk-taking, and resiliency. In the Upper School, 27 teachers are IB trained. I hear often from graduates about the lasting impact the program provides:
"The IB Program built a foundation of critical thinking and problem solving that has been paramount to my success. I adjusted to the expectations of higher education faster than my classmates who did not study under an IB curriculum. I know that what I took from my time in the program will continue to help me in my medical studies and in my career as a doctor."
— Abby Winn '10
Virginia Tech Carilion School of Medicine, 2020
NC State, masters in psychology, 2016
UNC-Chapel Hill, 2014
Selfless Service
Social responsibility is just a part of the student experience at Country Day. In my own children, I saw how the lessons they learned starting in Lower School about the value in helping others led to their distinctive passions in high school — one who promoted literacy through Promising Pages, another who championed affordable housing with Habitat for Humanity, and the oldest who supported under served schools through ReLax, an organization that donates gently used sports equipment. I love that we give all our Upper School students tangible opportunities to really connect and make an impact on others through programs like Big Brothers Big Sisters mentorships and our 30+ year hosting of Special Olympics. This Facebook post by an appreciative parent really says it all.
---
About the school: Located in South Charlotte, Charlotte Country Day School has a 75-year history in the area and serves grades from junior kindergarten through 12th grade. It is also the only independent school in the region to have a separate campus for Middle School students. From vocal and instrumental music to single-gender math classes, the curriculum is designed to support students during these transitional years.