Welcome to a New School Year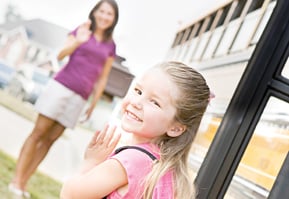 School will start soon, and I hope all of our students and their families have had a safe, healthy and happy summer vacation — and that our students are coming back to school rested and ready to learn.
This will be an exciting year at CMS because we've begun making substantive changes at the school level to improve student achievement. These changes are part of the district's overall plan to raise student achievement, close achievement gaps and help every child to learn.
When I arrived two years ago, I spent a lot of time getting to know all the folks who care about our schools and are involved in them — parents, students, teachers, elected officials, activists, civic groups, houses of worship and citizens. Then we began the work on our Strategic Plan 2010.
Some of the plan's strategies were district-wide: curriculum improvements, reorganization of departments, restructuring and decentralizing into learning communities. We accomplished many of those in 2007. Now we are beginning to make much-needed reforms at the school level. These are critically important changes.
In the 2008-09 school year, we will have two important new school-based strategies in place: Freedom and Flexibility with Accountability and the Strategic Staffing Initiative.
Freedom and Flexibility with Accountability will give some principals increased decision-making authority. This will allow principals to tailor education and school management to meet the needs of each school's students. We believe that the principal at each school knows that school best. So placing the decision-making closer to the classroom and holding principals accountable for results is the best way to increase our student achievement.
This is part of the district's commitment to decentralization and it represents a major shift for CMS, which has tightly managed instruction for several years, especially at elementary schools. This change also follows the Board of Education's commitment to increasing authority at the school level.
A principal with freedom and flexibility may choose to group some classes by gender or use teacher-developed tests to see how students are learning rather than district assessments.
At a high school, a principal might change the district-mandated course sequence if students seem to need more or less time learning a particular concept or subject.
All schools will continue to follow the state-mandated curriculum, school board policies and laws. Principals with freedom and flexibility also must adhere to the state's testing program; all elementary schools must use the district's basic reading program.
We chose the first 50 principals given increased freedom and flexibility based on their experience and students' academic growth during the last two years (when that data was available). Principals had to have more than two years of experience and their students had to demonstrate more than one year's worth of learning on state tests. This change will start next year at 28 elementary, 10 middle and 12 high schools and it includes schools in every learning community.
The second change will affect seven of the most struggling schools in CMS directly, but the ripple effects might also touch many other schools.
We have put some of the district's strongest principals in schools that have not been successful, because in the last few years our student achievement has not grown the way it did in earlier years. To move past this plateau, we're going to have to make some significant reforms at the school level — and this is one of them.
Most of these schools had not enough or no improvement on Adequate Yearly Progress (AYP) goals in recent years. The principal is the key lever for change at a school and we want the right people in the right leadership seats to drive CMS ahead.
We have provided the principals with a financial incentive (a 10 percent merit pay supplement which is factored into retirement) and a state accountability bonus in year two at high growth.
We are also giving these seven principals the opportunity to assemble a team of instructional and administrative leaders (these folks will receive a financial incentive as well).
Principals may also select up to five teachers from a pool of teachers who have had proven success in the classroom, and there's an incentive package for teachers, too.
CMS is asking the new principals and their teams for a three-year commitment.
These staff moves have touched many schools in the district. I hope that everyone will recognize that our struggling schools belong to all of us in this community. Putting strong principals and staff in struggling schools will ultimately help all of our kids — and that's good for all of us.
I want all of our students to have a successful school year in 2008-09. Last year was a great year, and I am confident this one will be even better.
Welcome back!
Dr. Peter C. Gorman is the superintendent of Charlotte-Mecklenburg Schools and father of a CMS fifth-grader.