WEEKENDER: Huntsville, Alabama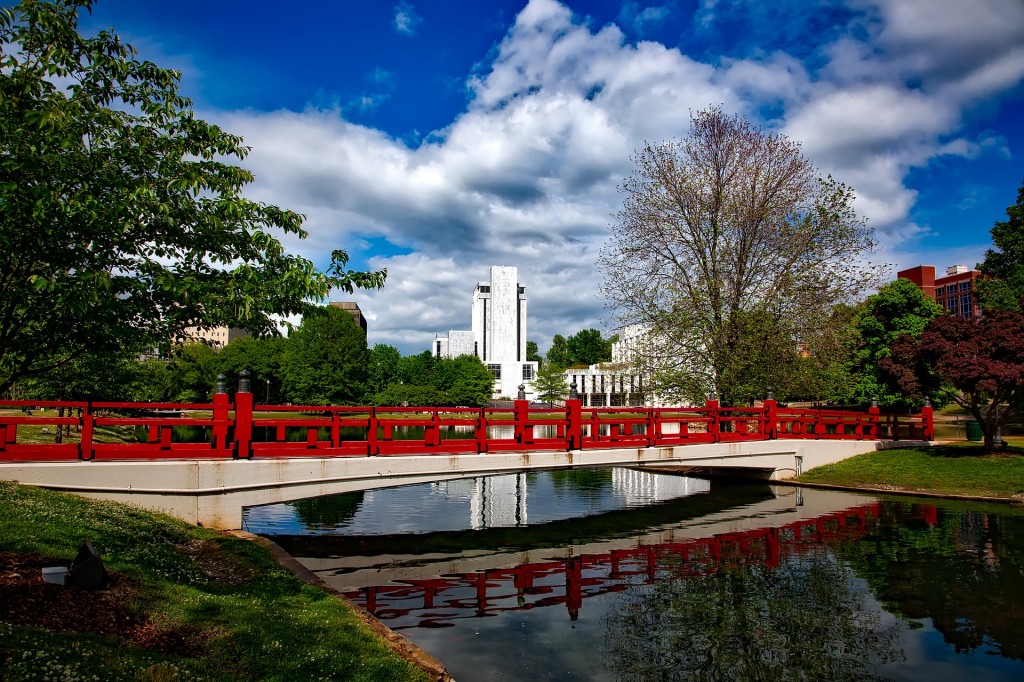 Nicknamed "The Rocket City," Huntsville, Alabama is synonymous with U.S. space missions. It's home to NASA's Marshall Space Flight Center and the US Space & Rocket Center museum, which includes the US Space Camp and Aviation Challenge programs. It's also a seven hour drive from Charlotte, making it a great place to take the kids on those long weekends in January and February. (If you prefer to fly, it's a one-hour direct flight from Charlotte Douglas to Huntsville International Airport.) So pack up the family and head to this southern city where you can visit history museums, explore botanical gardens, and become an astronaut for a day.
EAT
Start the morning with a sugar buzz at BigFoot's Little Donuts and pick up some made-to-order mini donuts. If you can track down the I Love Bacon Food Truck, grab lunch at this "roaming bacon emporium." For a casual, kid-friendly dinner, stop by Big Ed's Pizzeria. The local mom n' pop pizzeria has craft beer on tap, pizza, calzones, salads, and subs. If you have a sweet tooth, head to Pizzelle's Confections for macarons, candy, and ice cream.
STAY
Book a room at 106 Jefferson in downtown Huntsville and get the Bed, Breakfast, & Bikes package. It includes a two-night stay in one of the hotel's 119 deluxe rooms, valet parking, breakfast at the onsite restaurant, and two bicycle rental tokens. You'll have easy access to nearby coffee shops, boutiques, restaurants, and art galleries. The Embassy Suites in downtown Huntsville is pet-friendly and has one of the city's largest indoor pools. It's also within walking distance of Big Spring International Park.
PLAY
Download the Rocket City Kids Pass and get 20% off at a number of local attractions and museums like the U.S. Space & Rocket Center, EarlyWorks Children's Museum, Burritt on the Mountain, and more. The U.S. Space & Rocket Center has family astronaut training, flight simulators, and seasonal exhibits. For younger children, visit EarlyWorks Children's Museum where toddlers can play in Biscuit's Backyard and preschoolers can explore a touch-and-learn area. For older kids, check out , a 14-room X-shaped mansion built in the 1930s that's insulated with 2,200 bales of wheat straw. The historic park has restored farm buildings, nature trails, and panoramic views of Huntsville and the Tennessee Valley.
FEELING LUCKY?
Take the kids on the Lucky Duck Scavenger Hunt through downtown Huntsville. Get the Lucky Duck Scavenger Hunt Clue Card at the Visitor Center or view it online. When you find all 14 ducks, stop by the Visitor Center at 500 Church Street to claim your prize. The activity is completely free and a great way to see downtown Huntsville at your own pace while the kids get their wiggles out.