WEEKENDER: Chattanooga
Railroads, sea creatures, and underground waterfalls in Chatt-town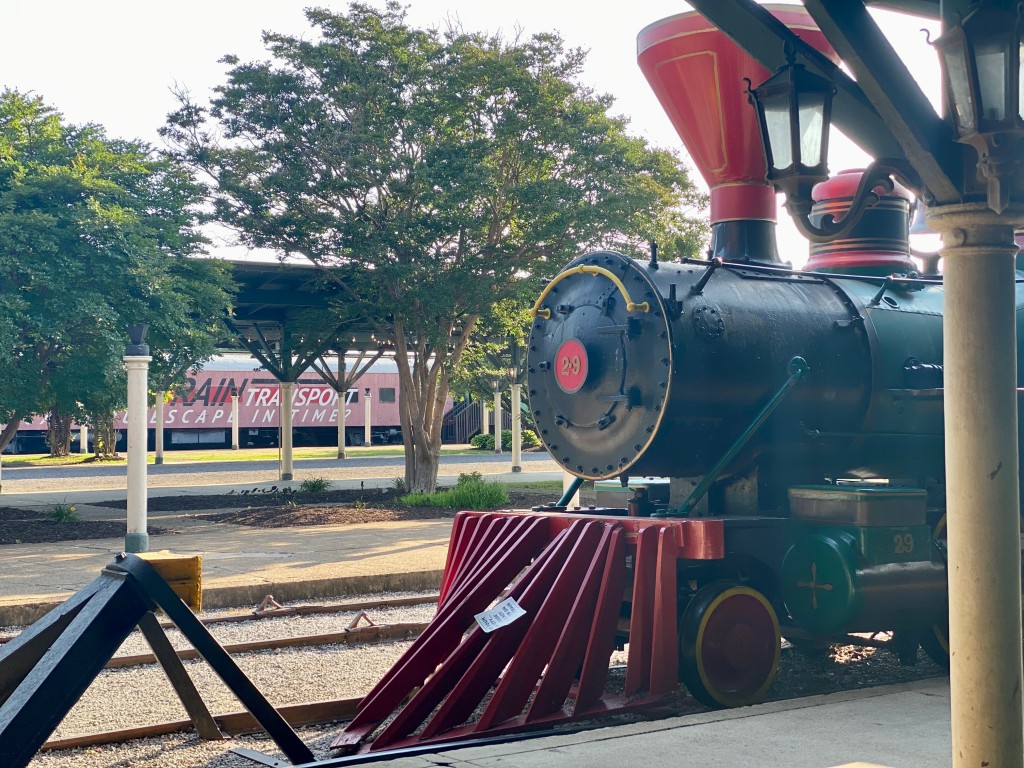 In 1941, Glenn Miller immortalized the city with his hit, Chattanooga Choo-Choo. Today it's home to an expanded riverfront, aquarium complex, and one of the world's longest pedestrian bridges. Chattanooga is a six-hour drive from Charlotte (or a one-hour flight on American Airlines), and it's full of trendy eateries, walkable attractions, and themed hotels. Come for a long weekend, treat the kids to some moonpies, and see how this Southern city continues to reinvent itself.
STAY
The Read House is a Gatsby-inspired hotel on the edge of downtown with art deco furniture, and glittering ballrooms, and bellhops dressed in gold paisley vests and Bowler hats. It's also the site of the infamous Room 311, where Al Capone stayed during his federal trial in the 1930s. The Edwin Hotel puts you across the street from the Tennessee Riverwalk, and the lobby is a revolving art gallery that displays works from 75 local artists. If you're traveling with younger kids, stay at The Chattanooga Choo-Choo Hotel. The historic downtown inn, built in 1908, was once the terminal station for the Southern Railway line; today it has an indoor pool, comedy club, and escape room that simulates a runaway train.
EAT
If you love a good greasy spoon, stop by City Café Diner, a 24-hour diner with black-and-white checkered floors, red leather booths, and pancakes the size of Frisbees. For a casual lunch or dinner, check out Pickle Barrel, a Chattanooga institution since 1982 where you can enjoy burgers, sandwiches, and enormous fried pickles at sticky, misshapen tables with names carved in the wood. Boathouse Rotisserie & Raw Bar has a mix of seafood and barbecued meats, and their famous Lawton's Margarita pairs best with the riverfront views from their covered patio. Pull over for a scoop of butter pecan or mint chocolate chunk at one of Clumpies Ice Cream Co.'s three locations throughout the city, or track down one of their ice cream trucks or carts. And don't forget to stop by Chattanooga Bakery for a moon pie, the city's signature snack.
PLAY
Get up close to jaguars, snow leopards, and giraffes at the Chattanooga Zoo, or head to Tennessee Aquarium to see sharks, otters, and penguins in two separate buildings on the waterfront. Visit the Creative Discovery Museum to see art, music, and field science exhibits, plus a water-themed zone and inventor's workshop. Then put on your comfortable walking shoes—or rent a bike or mini Segway from Adventure Sports Innovation—and take the 2,376-foot Walnut Street Bridge over the Tennessee River to Coolidge Park. The seven-acre plot along the Northshore's waterfront has a restored 100-year-old carousel, splash pad, and a 13-mile greenway. For a bit of history, visit the Chattanooga Choo Choo, which opened in 1909 to welcome travelers during the golden age of railroads. For an outdoor adventure, head to nearby Ruby Falls, a 145-foot-tall underground waterfall inside a limestone cavern in Lookout Mountain.
BE A CONDUCTOR AT THE TENNESSEE VALLEY RAILROAD
Hop aboard a rumbling locomotive train at the Tennessee Valley Railroad Museum and travel along one of Chattanooga's original rail lines. Little conductors can get their tickets punched for a 55-minute, 6-mile excursion and learn about the important points along the route. Train tickets include admission to the museum and the new exhibit building which features "TVRM's First 60 Years," a Railroad Post Office car display, and two exhibits by sponsor Scale Trains.