Week One: Goal Setting And Moving Forward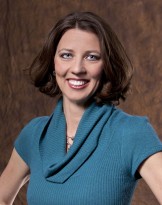 This was the official kick off week for the Fit Family Challenge and both families have done a great job.
We worked together to clarify each person's goals in the previous week and took time to work on two topics with each family this week.
First, the Bacons focused on grocery shopping tips (scroll down and get your own copy of the tips) and meal planning. I provided them with a meal planning spreadsheet and documents on how to get the most out of the time they spend planning, shopping, and preparing meals. I'm happy to say that they did not eat out all this week–a big accomplishment for the whole family!
The McMasters topic this week was time management. They were given a time management log and some resources related to this to complete. However, as we all know, life doesn't always work out how you plan. They have had a few unexpected things come up and did not complete their assignment.
Rather than view this as a setback, we talked about how to make the best of the situation instead. We are going to work on the same topic this coming week and modify their original plan. Rather than beating yourself up about "the plan" not working, it's important to think about your other options. I commend Jessica and Tim for working through this and not getting discouraged. Moving forward and being flexible to the changes that are needed has kept them on track for the long run. Way to go!