Visiting the Pediatrician During a Pandemic
What parents need to know about routine doctor's visits in the age of COVID-19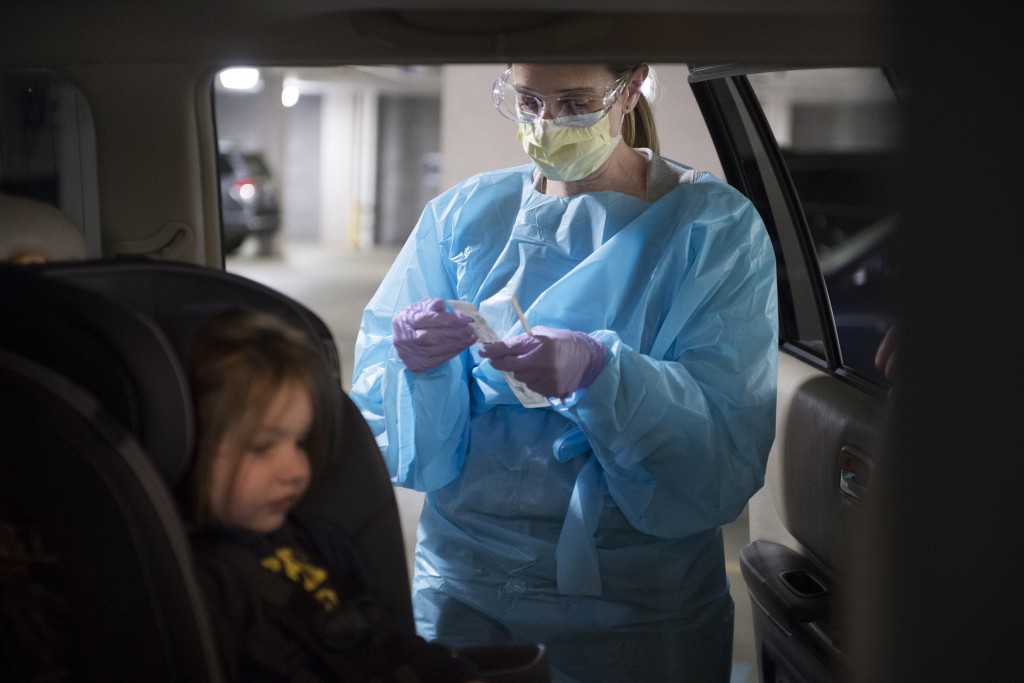 Your child needs to see a pediatrician amidst a global pandemic. What do you do?
Ear infections and strep throat have no regard for quarantine, and infant well checks and vaccines have no patience for social distancing. Pediatricians across Charlotte have made adjustments to ensure that patients still receive necessary care. Here's what parents need to know about what the area's two biggest healthcare providers are doing to keep kids safe.
Atrium Health
According to Lyn Nuse, MD, Specialty Medical Director for Primary Care Pediatrics at Atrium Health Levine Children's, all medical office buildings and hospitals screen patients and employees for fever so they don't unintentionally spread infection within their facilities.
Pediatricians perform wellness and non-contagious visits only during morning hours and sick visits in the afternoon. Exam rooms are disinfected between patients and during lunch hour.
Atrium Health Levine Children's general pediatric practices perform wellness visits for children ages 5 and younger who need immunizations. Infants are still seen for wellness visits (even if immunizations are not required) for routine growth and development assessments.
A patient may be asked to wait in his or her car if an examination room is not available to minimize exposure in waiting rooms.
Atrium Health's remote care options offer virtual assistance to patients. Just click through one of two options: care for coronavirus or care for something else.
Atrium offers a free COVID-19 risk assessment on its website. Be sure to call to notify your provider prior to your appointment.
Novant Health
According to Katherine Addison, MD, Pediatrician at Novant Health Dilworth Pediatric, the clinic has separate office hours and entrances for sick and well patients. Across Novant Health, clinics are adjusting hours, treating patients in parking lots, and conducting virtual visits.
Patients may opt for a virtual visit, even if it requires in-person testing. Testing, such as throat swabs, can be done quickly at the office if the rest of the appointment was completed virtually.
During virtual visits, Novant Health utilizes TytoHome, a portable medical exam kit that connects to WiFi and the user's smartphone or tablet to help physicians diagnose and treat patients without an office visit.
If an in-person visit is necessary, check with your child's pediatrician beforehand. Hours for many medical offices have changed, and calling ahead, even for a sick visit, may be required.
Novant Health's online scheduling service for in-person appointments is currently unavailable. Patients should schedule appointments via "MyChart" or call a healthcare provider directly.