Valentine's Day All Month
What messages does your child receive every day from their teachers, friends and you? One special education class in CMS is giving positive feedback every day during the month of February.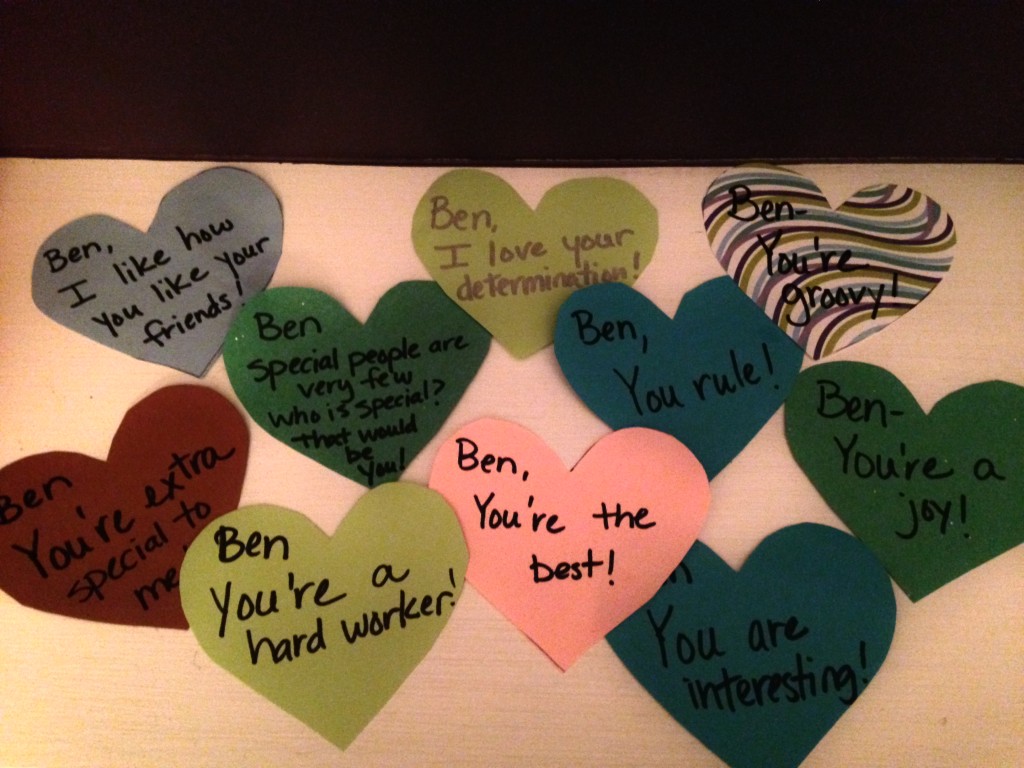 Our son, Ben is in his first year at a CMS middle school in a class called Special Academic Curriculum or SAC. One day this month, I noticed Ben had small colorful hearts inserted into the cover of his notebook. Each one had a sweet note written on it – "You're a hard worker", "I love your determination", "I like how you like your friends!"
Ben does not talk so I could not ask him who was giving him the notes and why.
And they kept coming. I would take them out and put them on the kitchen counter. They made me feel warm inside and they were not even for me.
Finally, I asked his teacher, Mrs. Glass, what the hearts were for. She said, "I'm doing one a day for the month of February. I'm doing it for my own children and decided to do it for my students. I put them on the students desks for them each morning. We go around and read them to the students. I think they like them. I have had a few say thank you and give me a hug."
Well, a big hug from this mom. What a great reminder to give positive notes and praise to the people around us. Perhaps, this holiday is not just about chocolate and flowers.