Vacation Accommodations: House or Hotel?
Hotels and short-term rentals each offer pros and cons for family getaways. A mom and grandmother who travel with kids share their insights.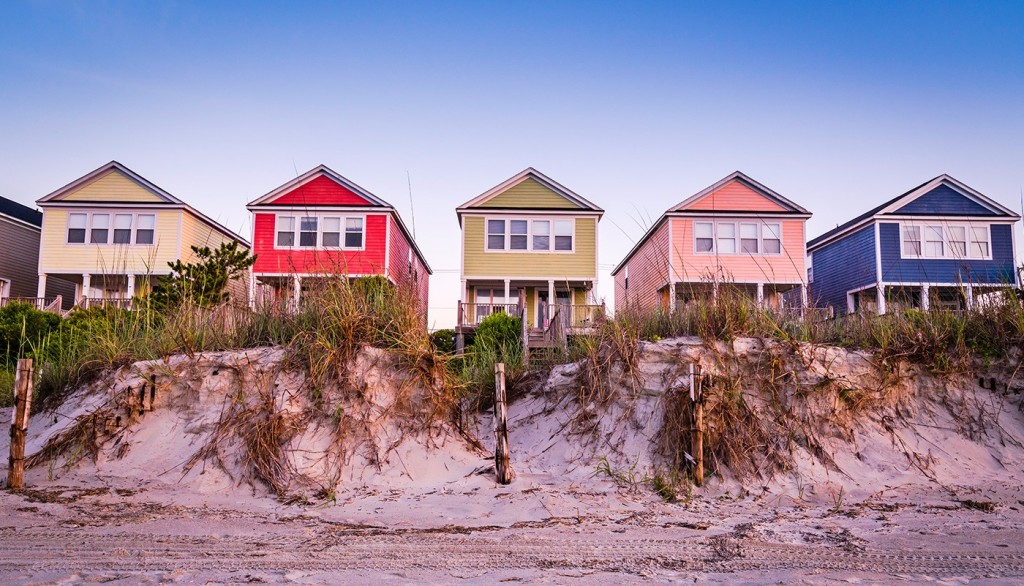 After a long day of making vacation memories, the last thing you need is a tension-filled evening. You want to relax, let the kids unwind and sink into a comfy bed for a well-deserved good sleep to prep for the next day of sightseeing with the family.
Traveling with family means everyone pitches in, from booking to packing, which begs the question: Can one accommodation satisfy everyone — from grandma to grandbaby? Choosing the right accommodations for your brood makes up a large part of vacation planning. The wide range of lodgings available generally fall into professionally owned and managed hotels or resorts; or houses and condos owned and operated by families that can be booked through vacation rental sites such as Airbnb, HomeAway and VRBO.
Longtime travel writer and author Joanne Cleaver is a big fan of traditional hotels, even when traveling with small kids. Her daughter, Samantha Cleaver, who is an educator and mom of three preschoolers, favors short-term house rentals. Here are each of their thoughts on choosing a hotel or a house rental.
---
Joanne Cleaver: Let Hospitality Professionals Do the Work
Two years ago, I checked into the Westin New York Grand Central. I was in New York City for a week of business and family activities. My daughter Samantha and her then 5-month-old baby were to join me two days into my trip. I didn't want to take any chances on not having a crib, so I asked that one be sent to my room as soon as possible. Then, as an afterthought, I asked for an extra stack of towels. I explained to the front desk attendant that Samantha and I would line the bathroom sink with towels so that we could bathe the baby.
"Hold on a minute," the staffer said. She called housekeeping. Did they have a baby tub we could use? No, they didn't. No worries. I was sure we could figure out a workaround.
I dumped my stuff in the room and left. When I returned that evening, the crib was set up and stacked with towels and baby blankets. There, like a rowboat in harbor, sat a brand-new baby tub, still in its store wrappings, topped with a new set of baby shampoos.
Therein lies my argument for hotels: Hotel staff want to take care of you. Let them. Most hotels want to make families welcome. Most are eager to greet kids with their own menus, activities and small accommodations. Tired parents can order room service or trade off with one taking the kids to the pool while the other lingers over breakfast coffee. Staff are eager to help you with loading and unloading the car. You can request as many towels and pillows as you want. Your only real challenge is keeping kids out of the minibar. Of course, you have to manage the kids' activity and noise levels in a hotel — easily done given the generous public space.
The main hotel complication we've encountered is that hotels can't or won't guarantee items, such as a crib or related gear, that customers request in advance. There are only so many cribs per hotel. If they are claimed when you arrive, you are out of luck as we found in a tense standoff at a Holiday Inn Express when checking in for a conference Samantha was attending with nursing baby in tow. That is not a problem at a house rental, where everything on the premises is provided specifically for the guests' use. A freestanding house also insulates neighbors from noise and activity at all hours. Overall, I'll take my chances on a hotel. After all, parents and grandparents deserve a little pampering, too.
---
Samantha Cleaver: Rent a Home Away From Home for Real Relaxation
Let's face it, when you're traveling with kids, it's a trip, not a vacation. No amount of free shampoo and room service allows you to stay out late for margaritas, enables your kids to sleep in or gives you the flexibility to visit the spa instead of the zoo. Choosing accommodations is not about finding the best hotel, but rather about determining the best space for minimizing the hassles that often accompany traveling with children.
On a recent trip to Atlanta, we booked a center-city, three-bedroom, two-bath house through Airbnb. (Full disclosure: We own and rent several Airbnb units, but that does not give us any inside advantage to renting other units through the platform.) The centrally located bungalow promised basic amenities, a clean space and, most importantly, separate bedrooms for our 4- and 2-year-old children. (If you have ever tried to put two kids to bed past their bedtime in the same room, you are rooting for me on this one.)
Booking a hotel, especially through a national hotel chain, comes with the assurance that you get a clean room, efficient check-in and basic amenities. Book a short-term rental and you live with some ambiguity until you get there. Will the space actually look like it does in the pictures? Will I have any trouble communicating with the host? Will the code work?
When renting an Airbnb, I look for "superhosts" — hosts who have an established track record for delivering what they promise — and take time to read reviews from other families who have stayed in a potential rental. Thanks to this advance scouting, we arrived at the bungalow in Atlanta, easily checked in and walked into an open-floor plan living-dining-kitchen area that was the perfect size for our band of seven adults and children.
While many Airbnbs advertise that they are family-friendly, you're on your own to make the space comfortable. The Airbnb we rented in Atlanta wasn't completely toddler-ready. We spent the first half-hour moving everything that was not kid-friendly out of reach (mostly small potted plants) and taking note of where the chemicals were stored so we could keep the kids away from any hazards. Once we arranged the space, however, the benefits kicked in.
Having a full kitchen enabled us to stock the fridge with breakfast fixings and healthy snacks, which saved us money. Our preschoolers each had their own space for bedtime. We used the dryer to quickly dry towels and swimsuits after a visit to the pool. In between excursions to the Georgia Aquarium, various neighborhoods and Zoo Atlanta, we used the Airbnb as a space to relax and put up our grown-up feet while the kids crawled around pretending to be deer, colored in coloring books and did what they usually do when we're at home.
An Airbnb is your home away from home, but it's also someone else's home or family investment, so tighter rules apply. But even with that caveat, you have privacy in a full house, which is the best way to capture some great vacation memories during your trip.
Joanne Cleaver, who lives in Maine, is a nationally published freelance writer and author of three family travel guides. Samantha Cleaver is a nationally published freelance writer, reading consultant and educator who lives in Charlotte with her partner and three preschoolers.
House Vs. Hotel
Hotel
Advantages
* On-site professional management.
* On-site dining and room service.
* Typically offers a pool and other amenities.
Disadvantages
* No guarantee of baby necessities, such as a crib or baby bath.
* Can be difficult to organize the right combination of rooms and privacy.
* Might be more expensive.
* Tips are expected for housekeeping, bellman and doorman.
* Must manage noise and activity to respect other guests.
House Rental
Advantages
* Enables flexibility and offers generous space.
* Should deliver promised necessities, such as a crib and toys.
* Enables greater tolerance for a normal level of children's activities.
* Offers a wider array of interior arrangements than what standard hotel rooms offer.
* Having access to a kitchen can save money on eating out.
Disadvantages
* Food service is do-it-yourself, and that includes kitchen chores.
* May not offer recreational amenities.
* Not always within walking distance of major tourist destinations, such as museums.
* May require chores at checkout.