Using Family Game Night to Develop Language
In Partnership with Charlotte Speech and Hearing Center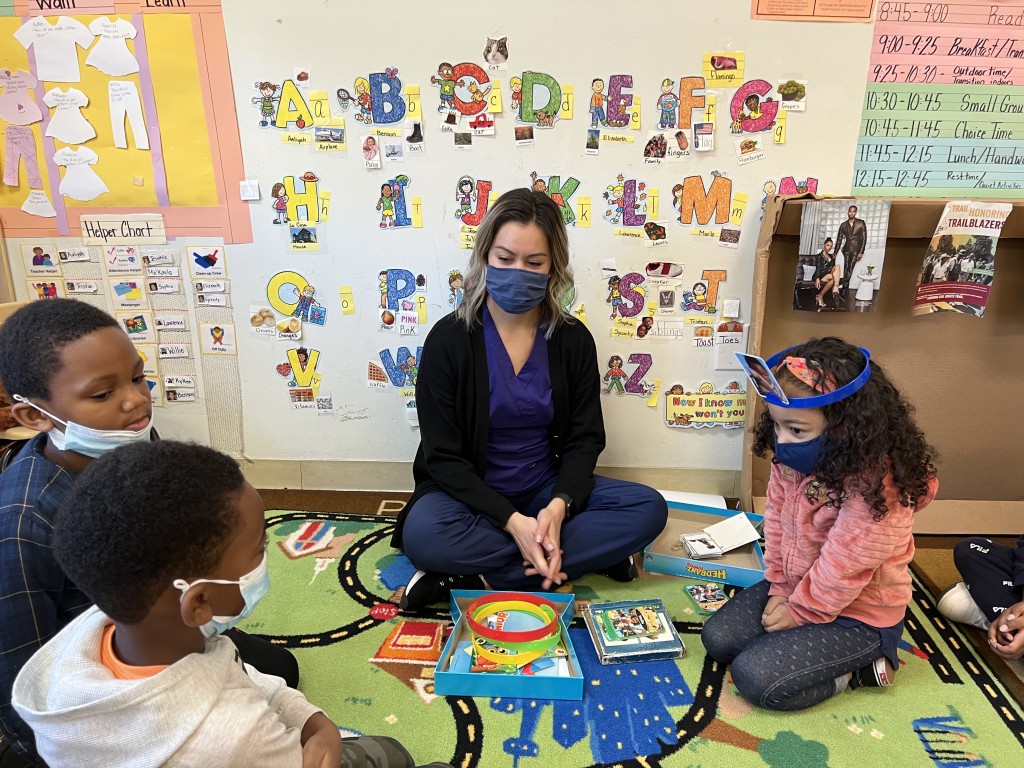 My name is Angie Rikard, and I am the Director of Speech-Language Services for Charlotte Speech and Hearing Center. I have been serving children and adults in the Charlotte area for 20 years! And I am thrilled to share a little bit about using family game night to expand your child's speech and language skills.
Although many do not realize, family game night provides the opportunity to increase your child's vocabulary, attention-span, and social awareness! It also teaches your child that these games have rules and are to be treated differently than the toys your child plays with when alone. Here are my favorite tips for using your family game time to improve your child's speech and language development:
Work them into your schedule
Whether you add time in your schedule each night after dinner or reward your child with family game time after a good day at school, incorporating these games into your routine is important and so beneficial!
Limit distractions
To help your child get the most out of family game night, try to limit distractions for both your child and yourself. Try to model attention-strategies and set an example for your child to follow. Set your game up on a stable surface, like the dining room table or living room floor. Turn off the TV and put your phones away. Background music is okay.
Pick appropriate games
During family game night, you want to pick partner games, which is anything that takes two or more players. Choose any games that require your child to match colors, shapes, sizes, objects to functions, animals to habitats, or sounds to objects. And be sure to pick games that require short turns and little strategy. Some great choices for partner games are Chutes and Ladders, Connect Four, Memory, Kerplunk, Lucky Ducks, Don't Break the Ice, Candyland, Old MacDonald, and Go Fish.
Incorporate new vocabulary
Before playing a game with your child, make a list of 5-6 vocabulary words to incorporate into your game and work on. While playing, present these words to increase practice opportunities and model the words often (I.e., "I will be the scorekeeper during this game and keep track of our scores.").
Here are some examples of vocabulary words (for second grade and under) that you can use during family game night:
People:

dealer, player, winner, loser, scorekeeper, judge, referee (ref), captain, team, opponent, teammate
Actions:

deal, share, flip, pull, pass, pick, draw, pluck, spin, roll, pass, plan, discard, skip, compete
Objects:

scorecard, field, board, court, ring, base, pile, match, deck, dice, spinner, row, directions, instructions

Concepts:

forward, backward, competition, score, tie, safe, out, singles, doubles, triples, bounds, boundaries
I hope that this article inspires you to use your next family game night as an opportunity to expand your child's speech and language skills! If you are interested in reading more articles like this about speech and language development, please visit Charlotte Speech and Hearing Center's blog at https://charlottespeechhearing.com/cshc-blog/ and follow us on social media.
Angie Rikard
Angie Rikard is the Director of Speech-Language Services at Charlotte Speech and Hearing Center. She earned her master's degree in Communication Disorders from Appalachian State University in 1999 and has been serving adults and children in Charlotte ever since. Angie is also a singer and songwriter and mother of 2 outstanding young men.