Understanding the N.C. Common Core Test Results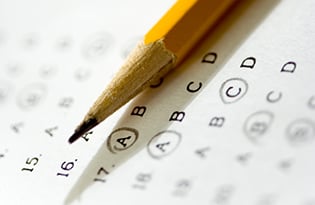 Remember those Common Core State Standard tests scores your student never received last June? The N.C. Department of Instruction delayed reporting them to the N.C. State Board of Education until November so a thorough analysis of the scores could take place, since the tests had been aligned to the first year of the new Common Core State Standards and N.C. Essential Standards curriculums.
In November, NCDPI will send home your child's test report. To help parents understand what their child's report means, we asked Tammy Howard, NCDPI's director of accountability services, to answer some questions about the Common Core State Standard test scores.
When and where will the 2012-13 results be posted or distributed for students and parents to see?
The 2012-13 results will be presented to the State Board of Education in November. After the results have been approved, students will receive individual student reports with their test results – most likely in November. Schools usually send the reports home with students, often with their report card. Each school with test scores (schools with grades 3-12) will have results. School growth will also be reported and available to the public via the Internet, however this year's results are being considered transitional. (URL not yet available.)

How will individual student results be presented? Will they follow a numerical system, as before?
Typically student results are displayed as a scale score, an achievement level and a percentile.

I've heard that the 2012-13 test scores will show a drop in the number of students who passed, and that fewer students are expected to meet the new standards. Why?
We have raised expectations for students to better prepare them for career and college. With this shift in expectations, we are not surprised that scores will not be as high as usual, but with time we know students will improve and show they are learning more than ever.

How will school growth results be reported?
Growth will be reported for each school using EVAAS, the Education Value Added Assessment System. EVAAS is based on performance on the English language arts/ reading, mathematics, and science EOGs and EOCs (end-of-grade and end-of-course tests). Growth is not reported at the individual student level, but rather at the school level.

How did teachers determine which students passed or failed last school year without access to the 2012-13 EOC/EOG test results, since reporting the results was delayed until now?
There are no state-level policies requiring the use of EOGs/EOCs for promotion. There may be some local policies, and in those situations it is up to the district to determine how to promote without a test score. (Check with your child's principal to see how your school district handled this.)
How will the test results impact graduation rates?
It is unknown how the scores will impact graduation rates.
How much of last year's tests will you retain for the final versions being created this school year? What other changes do you expect to make in this year's end-of-grade/ course tests?
There will not be any major changes to the test blueprint, which is the determination of the number of items that measure each content standard. The tests measure the same skills and content from one year to another. In some cases, the items (questions or problems) may be the same, but the key is that the forms have the same blueprint and the same statistical parameters.
How did you come up with the design/development of last year's test? 
The first step is the State Board of Education's adoption of content standards (Common Core State Standards in English language arts and mathematics and the N.C. Essential Standards in science). Next, we convene panels of teachers to provide input on the test specifications, and then we begin item writing and reviewing. (This also involves N.C. teachers as well as other content experts). The items are field-tested, which occurred in 2011-12, and then, based on the item statistics, operational forms (tests) are built. These forms were administered in 2013-14.
Local Test Information Resources
Learn more about test results, policies and procedures:

N.C. School Report Cards
ncschoolreportcard.org/src
Sample 2012-2013 EOG/EOC test forms 
dpi.state.nc.us/accountability/testing/releasedforms
Related links:

Safer Schools in North Carolina: What Parents Need to Know

How Parents Can Stay Informed with PowerSchool

AÂ Common Core: Everything you need to know about the new N.C. curriculum