Understanding Individualized Education Plans and 504 Plans
When each plan can be an effective tool for a child's education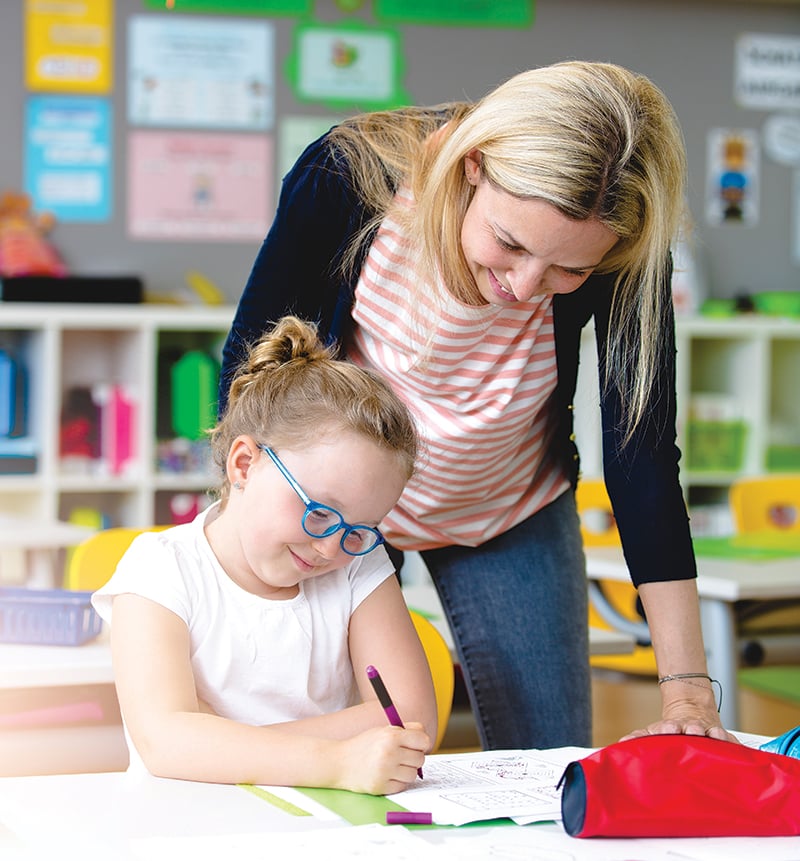 Every parent wants their child to achieve the highest level of academic success, and for some children, this requires a different type of intervention from the school. This falls under either the Individuals with Disabilities Education Improvement Act (IDEA), or Section 504 of the Rehabilitation Act of 1973. A student that has a different academic profile or has specific behavioral needs may benefit from an Individualized Educational Plan (IEP) or a 504 Plan. Both plans are designed to help ensure a successful school year by giving a child the proper accommodations he or she may need.
---
When do you need a 504 Plan or Individualized Education Plan?
As a parent, you may request an evaluation if your child has a disability, you suspect that your child may have a learning disability or if your child is academically struggling. If your child is having a hard time keeping up with peers, this may be a sign that your child requires additional aid. Make a request in writing to the special education team at your child's school. The school then decides what level of intervention is needed.
---
What's the difference between the plans?
An IEP is an Individualized Education Plan with education services that may include occupational therapy, speech-language therapy or physical therapy provided by the school to a student who is eligible.
An IEP is a structured document that outlines specific instructions for that child's specialized education. IEPs are federal and state mandated, and therefore the procedure and policies follow strict guidelines. The child's school is required by law to implement the contents of the IEP.
A 504 Plan protects a student with a diagnosed physical or mental impairment that limits the student's ability to learn. 504 Plans allow for specific accommodations within the classroom, such as visual aids, preferred seating, extra books for home use, an oral test, extended time for assignments and extended time for tests, just to name a few possible accommodations. Schools cannot discriminate against a student with a disability, but the student's rights under section 504 are less formal and are not required to be in a written document form.
---
How do you get either plan in place?
IEP: The child is assigned a team. The IEP team includes essential school staff and the child's parents. The team meets to go over the evaluation and develops annual goals for the child. As a parent, you can also include a parent advocate or any additional support you may need. It is also important to note, if the school has attempted to get in contact with the parents, or the parents do not arrive for a scheduled meeting, the school's team can proceed with the meeting and make changes. IEPs exist to protect the rights of parents of children with disabilities.
504 Plan: A child must meet eligibility to get a 504 Plan in place. A parent can put in a request for a referral to get an evaluation for their child based on what the parent believes the needs are, or based on a doctor's diagnosis. The school must have reason to think that the student is in need of these services, or the school can deny or refuse the request for the evaluation. Under Section 504, formalized testing is not required. Once your child meets eligibility, a plan will be developed for your child. A 504 Plan is less formal and there is no standard plan, it does not have to be in a written form.
As the parent, you are the child's primary and best advocate, so if there is a suspicion that your child may require one of these interventions you should investigate it further. If something is wrong, take immediate actions to help your child. Familiarize yourself with your parental rights and exercise them when needed.
---
Beatrice (Bea) Moise, is a board certified cognitive specialist. She is the creator of A Child Like Mine, a company created for educating parents of children with unique behavioral and learning needs, while giving them the tools they need to be successful at home. She also is a respected and trusted parenting coach at Southeast Psych.