Two Mountain Festivals for Memorial Day 2018
When's the last time your kids cheered a soapbox derby or learned how to toss cabers and sheafs?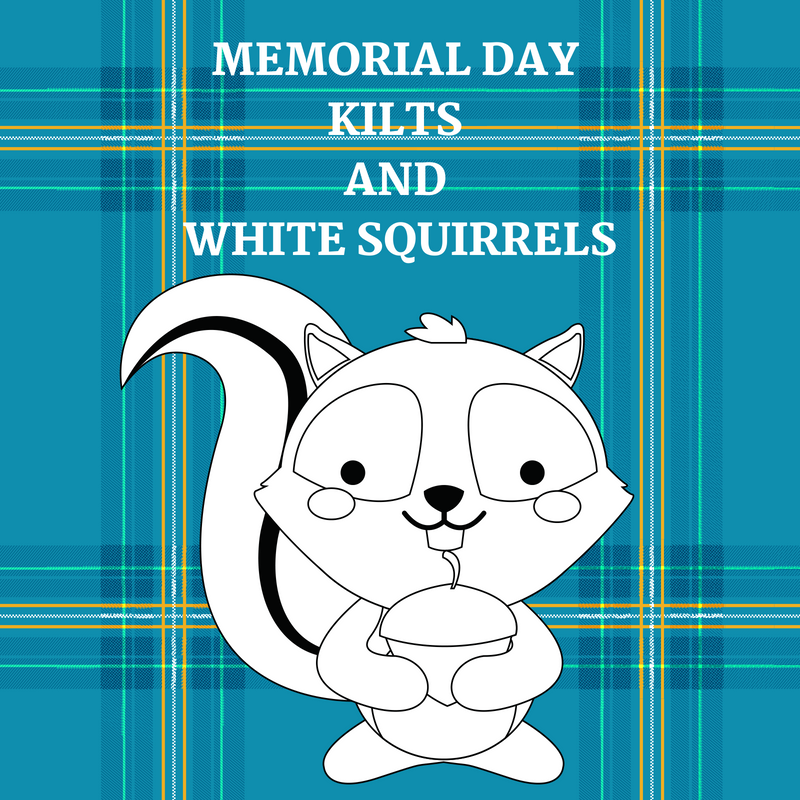 Memorial Day Weekend is perfect for a road trip to the mountains of North and South Carolina. Here are two festivals that promise to be a blast for everyone.
Brevard (NC) White Squirrel Festival
The three-day White Squirrel Festival is nutty, family fun, including:
14 bands over the three-day weekend
Saturday: Squirrel Box Derby Down Jailhouse Hill clocking 35 mph or more
Parade on Saturday by American Legion and VFW
White Squirrel Photo Contest
If you don't know why the white squirrel is Brevard's mascot, watch my TV interview for the history of the little critter. The White Squirrel Institute will guide families through Brevard College, the squirrels' favorite feeding grounds.
Gallabrae – Greenville (SC) Scottish Games
Saturday only, on Furman University's campus is Gallabrae:
Stones & Hammers Will Be Thrown! Cabers & Sheafs Will Be Tossed!
British Car Show
Wee Scotland for the kids includes stories and musicians plus, archery, golf, arts & crafts
Sheep shearing demo and BORDER COLLIES herding ducks through an obstacle course
Scottish Country Dancing
Prepare your own haggis (if you don't know what that is, maybe don't ask!)
Scottish Woods Faierie Fountain
Demonstrations and lectures