Two Beneficial "B" Foods for Kids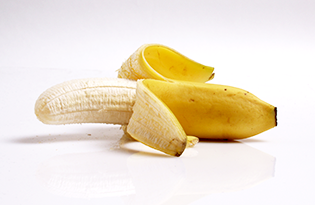 Working your way through the alphabet is one fun way to assure kids are exposed to the variety of vitamin and mineral-packed fruits. Early on, kids learn that the letter, "A," is for "apple," but don't stop there! Continue to work your way through the alphabet for a creative, alphabet-inspired menu.
Here are two good "B's" to give your grocery-shopping list a jump start.
1. Broccoli
Broccoli is known as the "crown jewel of nutrition" for its vitamin-rich, high in fiber, and low-in-calorie properties.
Not only does broccoli give you the best vegetable nutrition available, but it also gives you many ways to lead a healthier, longer life.
Broccoli helps fight obesity by being a low-fat, low-calorie, and highly nutritious vegetable option to any healthy meal plan.
Eating lots of broccoli fills you up with the bulk of high-fiber without adding extra calories.
Broccoli also plays a preventive role in many of the other chronic diseases that come with being obese: diabetes, hypertension, and heart disease. 
In the United States, obesity is a growing concern for adults and especially children, which is why a healthy well-rounded diet with an exercise program is so critical to follow. 
2. Bananas 
Bananas contain three natural sugars —  sucrose, fructose and glucose — combined with fiber. A banana gives an instant, sustained, and substantial boost of energy. 
Research has proven that just two bananas provide enough energy for a strenuous 90-minute workout. 
A banana (with milk) constitutes almost a complete balanced diet with potassium, vitamins, and fiber. 
Bananas are famous for containing potassium, an essential electrolyte that helps improve carbohydrate metabolism by helping the muscles act efficiently.
Bananas are rich in folate that helps improve concentration and memory.
Bananas give you 17 percent of your daily Value of Vitamin C, an antioxidant that neutralizes free radicals (harmful waste products) in your body and helps produce collagen, the building block of the connective tissues, such as tendons and cartilage, that keep your knees strong.
The average American eats 25 pounds of bananas a year!
Want more alphabet-driven fresh food ideas? View the list from A-Z »
Merilee Kern is the author of the award-winning illustrated children's book, "Making Healthy Choices – A Story to Inspire Fit, Weight-Wise Kids," and is a children's health advocate and two-time fitness champion. Find more at kidsmakinghealthychoices.com.