TRAVEL: Amelia Island Time
Life moves at a leisurely pace in north Florida's tranquil barrier island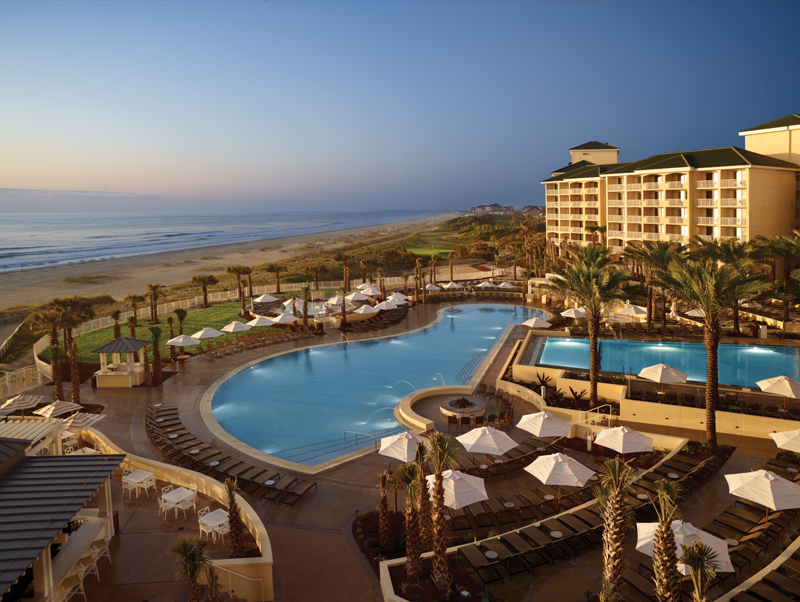 IN 1896, American Resorts magazine named Amelia Island "The Queen of Summer Resorts" because it was a favorite destination for prominent families like the Vanderbilts, Carnegies, and DuPonts. Today, the barrier island off the northeast coast of Florida, just a five-hour drive from Charlotte, still has an old-fashioned demeanor. Live oaks dripping with Spanish moss frame the two-lane roads and secluded bike trails. Everything about Amelia says slow down. Turn off your cellphone, kick off your shoes, and sip some sweet tea in a rocking chair. You're on Amelia Island time now.
Eat
Pepper's Mexican Grill & Cantina on Centre Street and munch on no-frills tacos and quesadillas. For something sweet, wander a few doors down to Island Time Ice Cream and Frozen Yogurt.
Stay
The Omni Amelia Island Plantation Resort offers your standard beach vacation with all the hotel amenities. Golf courses, pools, a fitness center, and kids' club are all on-site. For a homier setting, consider renting a condo in the Beachwood Villas on the plantation. The cottage-y two and three bedroom units are equipped with kitchens and laundry rooms, and nothing is too precious if kids track sand in the front door. Guests have access to on-site pools and outdoor grills, and you're a just short walk from the beach.
Do
Make biking your primary mode of transportation once you're on the island. Rent a bike, Segway, or golf cart at Amelia's Wheels, and ride through the wooded trails under a shady canopy of trees. Keep your eyes peeled for egrets, heron, and osprey as you approach the water's edge. Head back toward the shopping village and treat yourself to a gelato or iced coffee at Marche Burette, or schedule a treatment at the spa. Play golf on one of the six full 18-hole golf courses on the island, or partake in some mini golf at Heron's Cove Adventure Golfon the plantation. Whatever you do, leave the car behind, because there's bike parking everywhere.
---
Feeling Ritz-y?
Check out these annual events at the Ritz-Carlton, Amelia Island:
Every March, car aficionados flock to the Ritz to admire over 300 rare vintage automobiles at the Amelia Concours D'Elegance. The four-day event includes driving experiences, an auction, a gala dinner—and maybe a celebrity sighting or two. (Jay Leno and John Travolta are both fans.)
Come for Salt & Savor Culinary Weekend in October and indulge in two days of gourmet food and wine. Take classes with Ritz-Carlton chefs, mixologists, and winemakers, and savor exquisite meals with an intimate group of visiting foodies.
Bring your kids to Santa's Storybook Tea in December, and see the hotel lobby transformed into the magical land of gingerbread houses. Then head to Salt, the hotel's restaurant, for an over-the-top holiday buffet of finger sandwiches, pastries, candy, and cake. When your sugar buzz peaks, grab a seat by the fireplace as Santa and Mrs. Claus read The Night Before Christmas.
The Ritz-Carlton, Amelia Island, 4750 Amelia Island Pkwy., 904-277-1100