Time to Work on You
The latest "Daddy Derek" column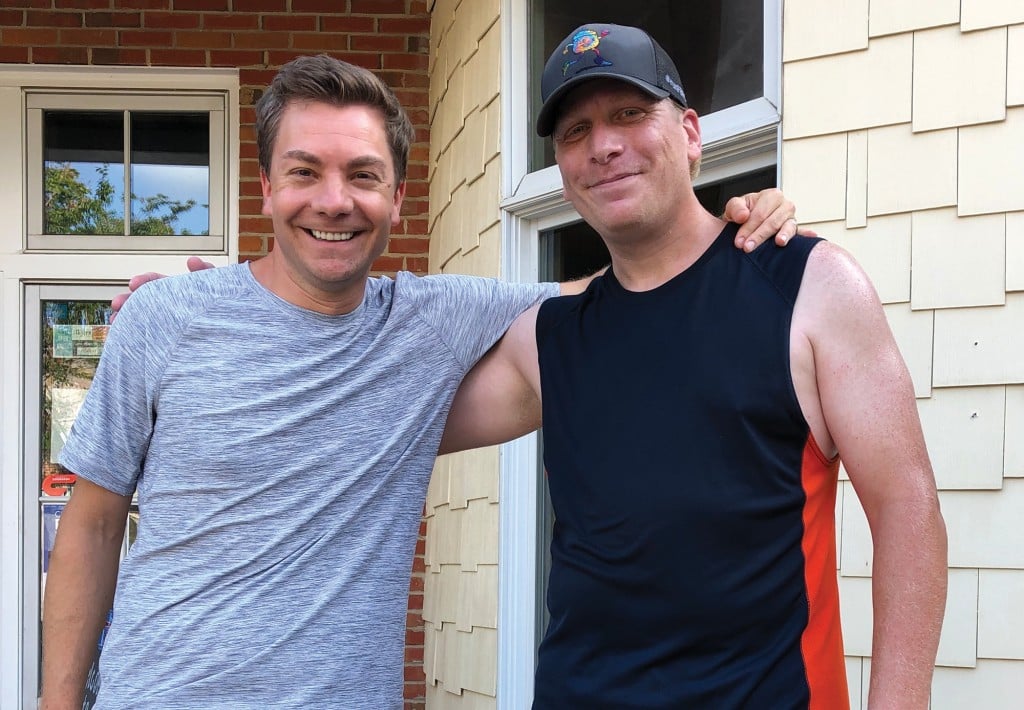 Parenting can be exhausting, especially during kids' younger years. Whatever free time you have usually is spent getting an overdue oil change, cleaning the gutters, mowing the lawn or working on a do-it-yourself project that never seems to get any closer to completion. Your life's passions and interests, in many ways, tend to get neglected. Many parents wear this as a badge of honor, sacrificing themselves and their hobbies and dedicating time to help support and grow their children's interests, but we should never lose sight of personal interests and the things that spark inspiration — aside from the kids.
Now that my boys are 8 and 11, I've decided to spend more time focusing on my personal development and some of my personal interests. Whether it's trying to network more in my career field, making time for running and exercise, or just spending more time with friends, I'm making an effort to do a little more for me. Keep in mind, I'm talking about something deeper than getting a massage or a pedicure. Looking good is fine, but it's not going to give you as much satisfaction as actually committing to doing something for the longterm that helps develop an interest, skill or affinity. At times, I know I've sacrificed my personal ambitions in favor of getting some extra sleep.
A couple of years ago, I got back into running partially because of my older son's interest in it. I trained with him for several 5ks and now coach his Let Me Run team at his elementary school. I never ran with any adults. My assistant coach, Jeffrey, convinced me to try a run club that he attends each week at Pizza Peel in Matthews. I did, and I was hooked. It is a lot of fun to take part in an activity I enjoy with others my age. There's no pressure to run at a particular pace. I can go for a personal record running with people who are training for major races, or take it easy and just enjoy the September weather. It's 90 minutes or so once a week that I focus on me. It's a physical and mental pick-me-up. It also centers me and puts me in a good place for the week. I feel rejuvenated, at least for a day or two.
I encourage you to find your version of a run club. Take a class that could help you in your career or teach you a skill you've always wanted to learn, whether it's cooking, photography, creative writing, painting or bowling. Catch up with friends who make you feel good, spend time outdoors or go watch a sporting event with a local fan club. My wife, who is a high school choral director, enjoys singing outside of a classroom and has sung with a church choir from time to time.
Once you find what it is that rejuvenates you, don't feel guilty that you are enjoying yourself without your kids. By taking time to and committing do something for yourself, you are teaching your children an important lesson about the value of investing in yourself. This may lead them to get back into something they may have pushed aside, or could inspire them to try something new. Another perk? While you are working on you, your spouse is getting some quality time with the kids.
Our children are our worlds, but that doesn't mean we as parents should set aside our own interests and curiosity. As we move into the cooler, fall months, remember to carve out time for your, too. By finding more personal focus and fun, the more energized you'll be for the time with kids.
Derek James is a host of WCCB News Rising. He and his wife have two boys, ages 8 and 11.